NYC targets homelessness with new data initiatives
By connecting city agencies and upgrading tools used by homelessness case workers, the city hopes to improve the services it provides to its neediest residents.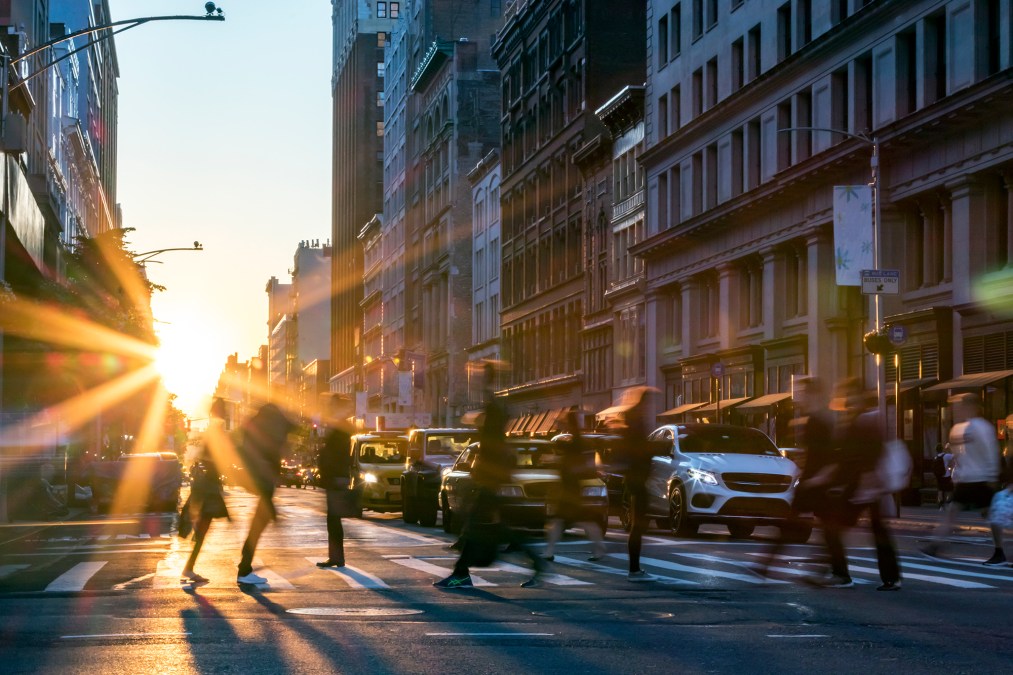 New York City Mayor Bill de Blasio's Office for Economic Opportunity has announced a series of new initiatives targeting poverty in the city, including two that pit data against homelessness and school-attendance rates.
One of the new initiatives, announced Friday, seeks to improve performance of the city's Homeless Outreach & Mobile Engagement Street Action Teams, or HOME-STAT, which collect data on the city's homeless populations. The initiative will expand the capabilities of a mobile app used by case workers to collect information about the homeless people they encounter. The mayor's office told StateScoop that through upgrades to the app, the outreach teams will become better equipped to track and manage cases as they attempt to connect homeless residents with shelters and safe havens, which often manage disparate databases.
"By integrating [HOME-STAT and shelter] databases, the DHS and outreach providers will have a more comprehensive understanding of street homeless, and that will help shape the outreach and services they offer," said Matt Klein, executive director of the city's Office for Economic Opportunity.
Another initiative addresses the city's truancy rate for homeless residents through a similar data-sharing process. Across 25 shelters in the city, data for homeless students will be stored in a new digital portal shared by staff at the city's Education and Homeless Services departments. The idea is to improve both transportation to schools and offer new professional development opportunities for case workers.
"Through our strong partnership with DHS, we're providing stability in schools and shelters to families facing unique challenges," said Schools Chancellor Richard A. Carranza in a written statement. "Thanks to the Mayor's Office for Economic Opportunity, we're increasing our data-sharing capabilities to further improve coordination between shelters and schools, and ensure we're supporting students from the moment they wake up through the end of their day."
The other three initiatives dedicated to improving quality of life for homeless New Yorkers do not explicitly involve technology. One will support renovations and staff training across 15 domestic violence shelters over the next three years. Another will enlist the City University of New York and State University of New York to connect former inmates with educational and testing services, as well as professional development, mentoring and job-searching support. To make the most of the city's investments in family services, a fifth initiative will connect the Administration for Children's Services and the Department of Health and Mental Hygiene with stakeholders and at-risk families to refine the services they provide.
The initiatives are scheduled to launch in 2020 and last three years, with more than $2 million in annual investments to be spread across the initiatives.
The initiatives started when the mayor's office requested last September that all city government agencies and institutions for ideas submit ideas. De Blasio's request called for solutions that would "cut across the responsibilities of individual agencies and organizations," in an attempt to bring city agencies together under a common theme of reducing poverty in the city.