NYC chooses four sustainability-focused startups for accelerator program
The accelerator will help companies focused on air quality, water quality, cleaning-product delivery and energy-use cut through red tape and build their businesses in New York City.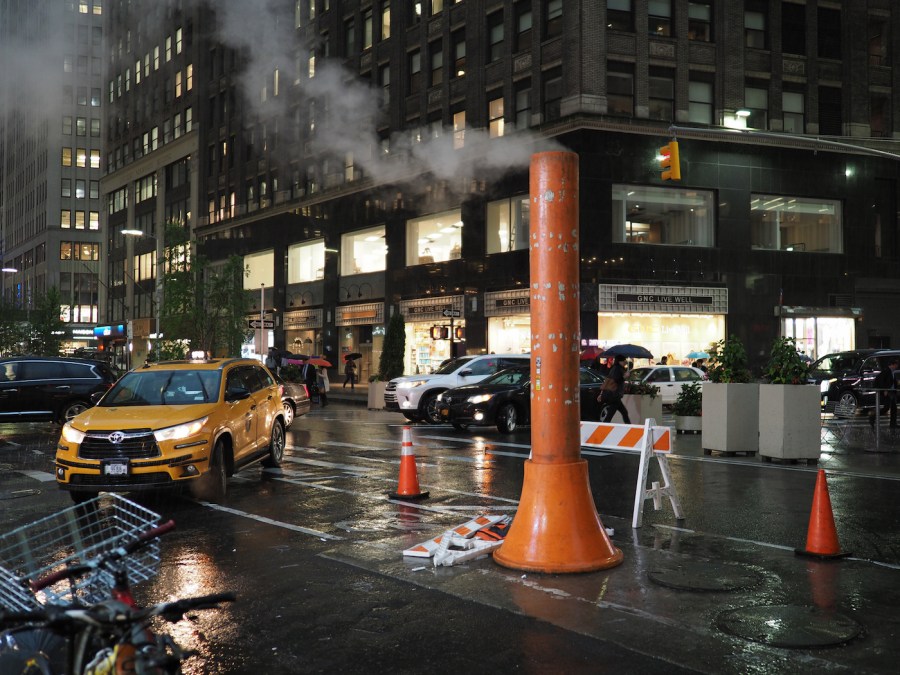 Four sustainability-based companies have been selected by a New York City startup accelerator to participate in a pilot program dedicated to reducing waste and greenhouse gas emissions for the remainder of the year.
Circular City, a startup accelerator run by the New York City Economic Development Corporation and Newlab, a Brooklyn-based innovation hub, announced on Wednesday that four mid- to late-stage startups will receive access to mentors, researchers and private investors within Newlab's existing network of urban tech startups for the rest of the year. Newlab Vice President of Product & Programs Shaina Horowitz said the companies will refine their product and marketing throughout the pilot with the goal of eventually deploying within New York City.
The cohort of startups announced on Wednesday includes Aclima, a company that analyzes carbon emissions and air quality and Algramo, a company that delivers household cleaning products in bulk so that consumers don't have to purchase a new bottle on every trip to the grocery store. The other two companies, RanMarine USA and Sapient Industries, collect water-quality and energy-use data in harbors and commercial buildings, respectively.
"We looked at, specifically, within the pretty broad sustainability agenda, what the issues that are top of mind where technology can really help play a role in moving the city forward," Horowitz told StateScoop.
Previous iterations of Circular City, which has facilitated pilot programs since 2018, have promoted companies that collect street and sidewalk-traffic data or generated street maps for self-driving cars. This year, Horowitz said, the program's review board, which includes Newlab, NYCEDC and corporate partners like ConEdison and the Ellen McArthur Foundation, considered how applicants' products would fit into a post COVID-19 New York City. The chosen startups had to fit in with New York City's strategic climate plan, but also make it easier for residents to live safely. Algramo, which allows people to pay bulk-prices for disinfectant and detergent rather than store prices, is a good example, Horowitz said, adding that the companies just need help navigating into New York City's crowded market.
"What they really need in Newlab is a strategic partner who's going to help them cut through the red tape of getting a product to market in New York City," Horowitz said.
The Newlab also chose to accept RanMarine USA, which deploys floating autonomous drones in bodies of water to measure the water quality, for its ability to keep people out of potentially harmful situations in a post-coronavirus world. And Horowitz said the air-quality measurements made capable by Aclima's sensors could be beneficial in responding to a respiratory illness like COVID-19. Though the city could partner with any of the startups following the pilot program, Horowitz said simply getting the product out there is the most important thing for them.
"[We'll] introduce them to the right folks who can help them plan their projects and really decide what metrics need to be measured and how we'll know they were successful," Horowitz said.