North Carolina appoints chief technology officer, a first for state
Dan Kempton, the North Carolina Department of Information Technology's head of cloud services, was appointed to what state officials are calling a new role.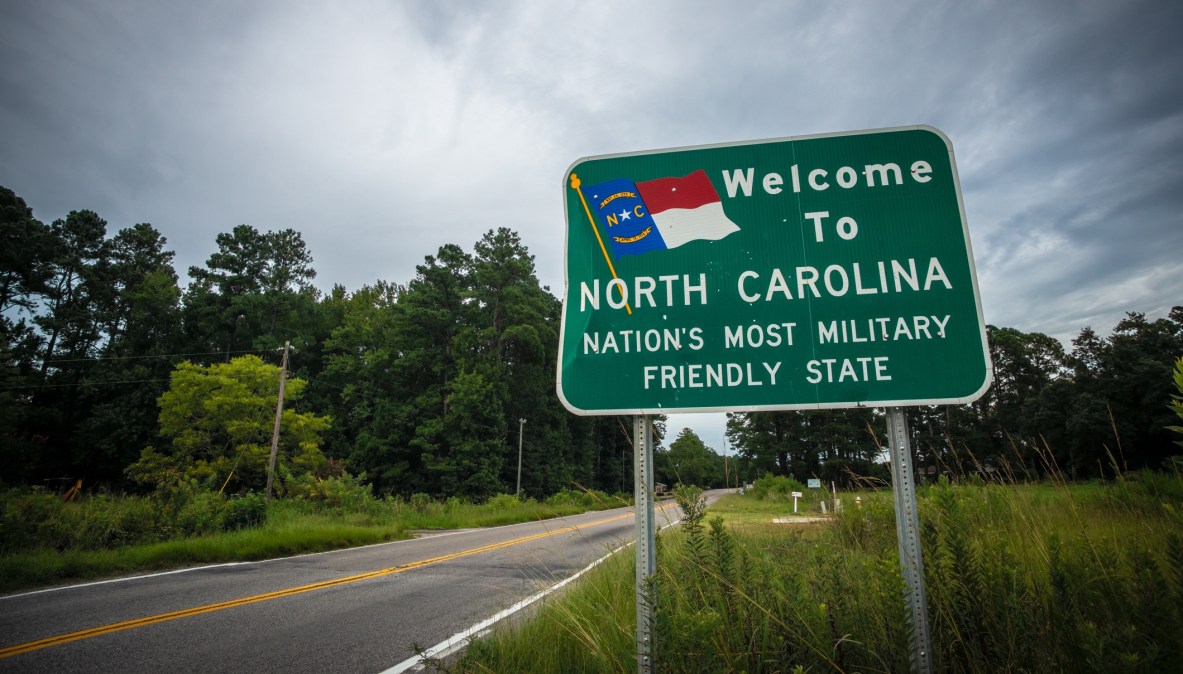 The North Carolina Department of Information Technology last week announced the appointment of Dan Kempton, its longtime head of engineering and cloud services, to the newly created position of chief technology officer.
Kempton, who has worked for the state government since 2007, is officially North Carolina's first CTO, said Maggie Bizelle, the department's communications manager, though NCDIT has had similar officials before, albeit with slightly different titles. Bizelle wrote in an email that Kempton's job will cover a broad cross section of the agency's duties, with an emphasis on strengthening NCDIT's relationship with the private sector.
"The CTO role is a new one for us at NCDIT and the CTO team will encompass functions from various areas of the department," she wrote. "We are especially excited about this new enterprise role because it will enable NCDIT to establish stronger relationships with private industry to help propel us forward, strengthen strategic planning, leverage the value of unifying the state's IT resources, and finally, enable us to be more adaptable to situations like we have faced with COVID-19."
Kempton joined NCDIT as its cloud services director in 2016 after nearly a decade as the CTO for the North Carolina Department of Revenue. He also spent 12 years at what is now Dell EMC.
In a phone interview Monday, Kempton said his appointment comes with a mission to take a more holistic approach toward North Carolina's adoption of technologies, including cloud platforms, artificial intelligence and data management instead of a more compartmentalized environment.
"The concern is if you have pockets of technology trying to go in different places, if it's just within DIT itself, there's not a comprehensive view," he said. "It's a little difficult to have a complete comprehensive view, but when you have separate entities there's no hope to have them march in lockstep fashion. AI, big data, all of those things are potential areas we could use. There's no one research, strategic planning effort, so that's what this role is. My intent is to pull in the key subject matter experts from the other agencies and work collectively"
Kempton said this new view was informed in large part by North Carolina agencies wanting to move their operations into the cloud, but not necessarily knowing how to migrate successfully.
"We have agencies that want to develop in the cloud, agencies that have talked about migrating, but their mindset is 'lift-and-shift,' and that's not cost-effective," he said.
One of North Carolina's most recent major cloud projects came with the COVID-19 pandemic, when North Carolina's—like most other states'—unemployment system was hit with a deluge of requests, and was often slow to start paying out benefits to hundreds of thousands of suddenly laid-off and furloughed workers, as websites crashed and call centers were overwhelmed.
Kempton said he worked the state's employment security commission to move the call center to a cloud environment, enabling the state to handle the surge in requests. Over the next few years, he expects more agencies to add cloud-based AI solutions, like chatbots.
While Kempton's job as statewide CTO is being described as a new position, North Carolina has had CTO-like officers before. Most recently, Eric Ellis served as chief technology and innovation officer in 2015 and 2016. (He's now the CTO for the University of North Carolina system.)