New York launches single web form for all Freedom of Information Law requests
The website allows requests to all 59 state agencies and replaces a process that previously required sending emails or letters to each agency individually.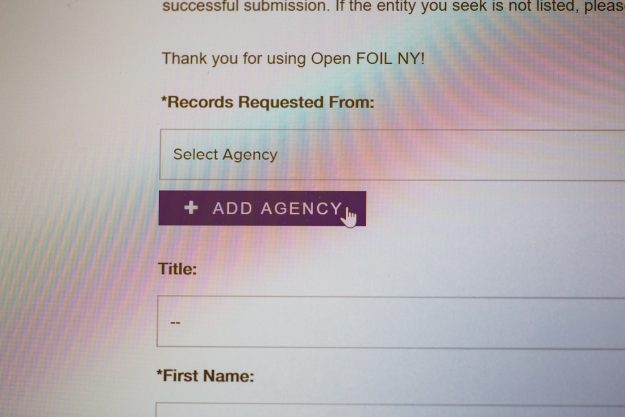 Transparency laws have always been a bit two-faced — they make the government's information available, but often at the expense of time and money from the person seeking it. A new website announced by New York Gov. Andrew Cuomo on Tuesday could go a long way to reverse that trend, providing a single form for making state Freedom of Information Law, or FOIL, requests across the 59 state government agencies.
The website is called Open FOIL NY and the governor's office says it's the first site in the nation to provide an online form allowing users to select multiple agencies for a single request. If the website succeeds, it could provide a more convenient option than the current process for FOIL requests in New York, which is to mail or email the "records access officer" of each agency. And the answer to how much a requests costs is usually, " it depends ."
The website is an addition to a relatively expansive transparency portfolio led by the state's Office of Information Technology Services, or ITS. Open NY contains a growing host of transparency initiatives that includes an open data portal , health data portal , and budget portal .
New York's chief information officer, Robert Samson, said in a press release that the new website is another example of how the state is "employing modern practices to promote efficiency and transparency."
Beyond the public portal, the governor's office has also announced plans to roll out new software, developed by ITS, that improves both the state's backend for records requests and the public user experience.
New software that state agencies can use to process public records requests more easily will roll out over the next 12 months, according to the governor's office. Agency websites will also be updated for "a more user-friendly interface" and to ensure consistency across agencies. An online tracking system, scheduled for launch in 2019, will provide users an account-based interface for submitting, tracking and receiving digital records.
In 2015, the Center for Public Integrity gave New York state a D-minus grade for transparency and accountability, though the grade derives heavily from an "unending string of scandals" and opaque accountability processes in Albany, and not explicitly from a shortage of freely available datasets.
In many states, making freedom-of-information requests remains a frustrating process with inconsistent results. Several third-party tools have been developed to overcome the problem, such as FOIA Machine , but these frequently are poorly supported and likewise have inconsistent results.
Cuomo says the state's new website, though, will build on the success of Open NY and take a "giant leap forward, bringing the Freedom of Information Law into the 21st century."