New York governor appoints state's first 'chief cyber officer'
New York Gov. Kathy Hochul named Colin Ahern, a former New York City cybersecurity official, as the state's first chief cyber officer.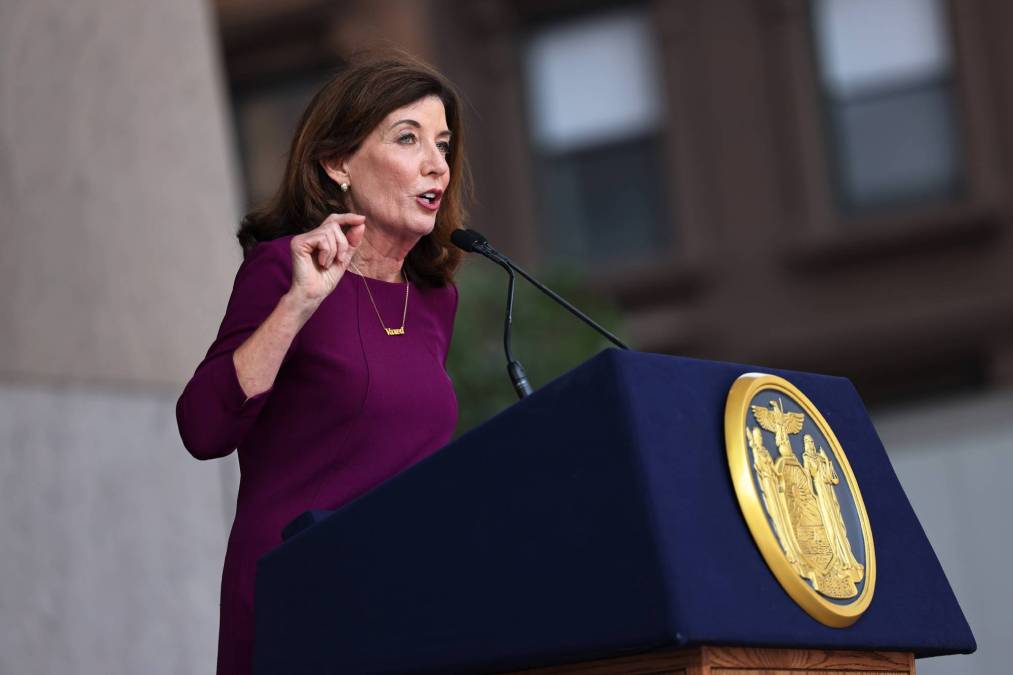 Months after launching a statewide security operations center to protect against mounting cyberattacks, New York Gov. Kathy Hochul on Monday named Colin Ahern, a former New York City cyber official, as the state's first chief cyber officer.
As chief cyber officer, Ahern is tasked with overseeing operations of the state's Joint Security Operations Center, which Hochul said upon the Brooklyn facility's unveiling in February is designed as a hub for local governments and other entities rallying a defense against bad actors online and "terrorists who want to disrupt our way of life." Ahern is also tasked in his new role with "working with executive management at every state agency," according to a news release.
Hochul said the creation of the role and Ahern's appointment marks "an aggressive, nation-leading approach" to cybersecurity.
In addition to supporting the various levels of government throughout New York, the security operations center Ahern will oversee also serves the private sector and state's critical infrastructure operators, including the Metropolitan Transit Authority, the New York Power Authority and the Port Authority of New York and New Jersey. Its more-than 100 desks are staffed primarily by employees of New York City Cyber Command, along with federal, state and local officials.
Ahern currently serves as an associate professor at Columbia University's public affairs school. Last December, he wrapped up a nearly six-year stint in New York City, serving first as deputy chief information security officer and then acting CISO. He's credited with expanding the city's cyber unit into a citywide operation, developing its zero-trust architecture and supporting a shift to remote work during the pandemic.
Before joining the city, Ahern spent a year as a cybersecurity engineer at First Data Corporation, the financial services firm. He also served in the Army, where he finished as a company commander at the U.S. Army Cyber Brigade.
As chief cyber officer, Ahern joins Chris Desain, who was earlier this month named statewide chief information security officer after the retirement last year of Karen Sorady. The governor's office did not respond to a request for more information about the division of responsibilities between Ahern and Desain's roles.