Nevada's new CIO targets tech-funding model, remote work
Alan Cunningham, who started as Nevada's new chief information officer Aug. 31, said attaining a more nimble funding model for technology projects is one of his top priorities.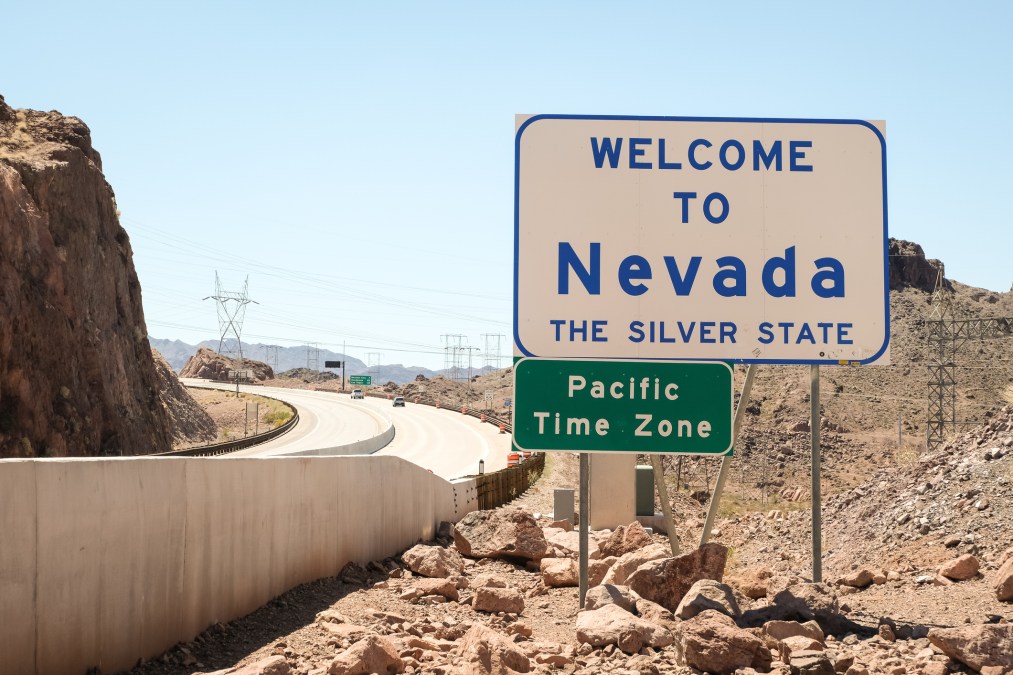 Alan Cunningham has his work cut out for him.
Since starting as Nevada's statewide chief information officer last month, Cunningham, a former information security chief for the Washoe County School District, has spent the past few weeks sizing up the expansive scope of state government.
"I had no idea that our application development team deal with so many totally different applications," Cunningham said. "It's kind of mindblowing when you look at what state technology departments have to support. You will get every committee, every agency needs to be supported and that's all the way from DMV to the department that looks after massage therapy or the dentists or K-12."
But on top of the adjustment period that most new CIOs go through, Cunningham is also facing statewide budget cuts that could be as large as 25%, emerging obstacles to the long-term adoption of remote work environments and an outdated technology funding model that, he said, has long hindered the state's technology capabilities and the Nevada Enterprise Information Technology Services division's relationships with other agencies.
"We've got Tesla, we've got Apple," Cunningham said. "We've got major technology companies investing in the state, and as a state technology [division] that has generally taken a little bit of a backseat, I'd say we're about five to 10 years behind the states which are really pushing forward on technology, and mainly that's because they have that funding to do that."
Cunningham said Nevada's IT shortcomings take many forms, including not having the money to provide the Microsoft Office 365 licenses agencies demand, or delays in planning new projects because of a clunky funding model. EITS, which receives its funding through fees collected from the agencies it provides services to, must plan around the state's biennial budget cycle.
Cunningham said that schedule combined with the absence of a dedicated technology fund means that by the time his division implements a project, the technology is sometimes already out of date. He said he plans to introduce legislation when lawmakers state lawmakers reconvene in February.
"We need to find a way to get those back in sync or be able to disengage technology funding from the biennium model to keep up with the speed that technology runs at," he said. "We have a bill draft, but we're trying to get a technology fund too so that we have the availability to supply these enterprise level services to everybody equally within the state, which at the moment we really can't do with the funding model we have."
Another upshot of EITS' constraints, Cunningham said, is that its staff is "massively overworked."
"We have four database administrators who are looking after 860 databases," he said. "So they have 200-plus each, where the industry average is between 20 and 40."
Cunningham must now also navigate new concerns of remote work that have long been only theoretical. State technology agencies across the country scrambled earlier this year to provide their employees enough laptops, VPN licenses and security training to ensure that agency operations could continue relatively unmolested by the trials of the pandemic. But remote work is "here to stay," Cunningham said, which means there are many new legal, managerial and organizational considerations.
"How do I measure performance? How do I do evaluations through this medium?" he said. "How do we write a job description for somebody whose position is going to be 100% remote? Do we have to say you need a broadband connection of minimum X megabytes per second, you need to have a quiet work environment where it's a separate room? How does that work for people who are just getting on the property ladder who maybe live in a studio? If you're working from home and you slip and fall, is that a workers comp injury?"
But a shift to remote work could also provide states opportunities. Cunningham said he's now looking into whether Nevada's laws permit the hire of out-of-state workers, which could be a boon for agencies seeking esoteric talents.
"In the next two or three years, we'll have a real shortage on mainframe operators because there's no universities running mainframe classes right now," he said. "But we're still going to have a mainframe infrastructure for at least the next seven to 10 years."
On top of it all, Cunningham said he's making it his business to publicize the good work that his division is doing as part of an effort to build its reputation and gain the trust of the other state agencies.
"My job's almost as a kind of cheerleader," he said, "to get that out there to the rest of the state agencies, the state and our citizens and say all you really hear is the bad stuff, here's the good stuff that's going on."