NASCIO names Delaware CIO James Collins as next president
Collins replaces Oklahoma CIO James "Bo" Reese. Texas CIO Todd Kimbriel will serve as group's vice president.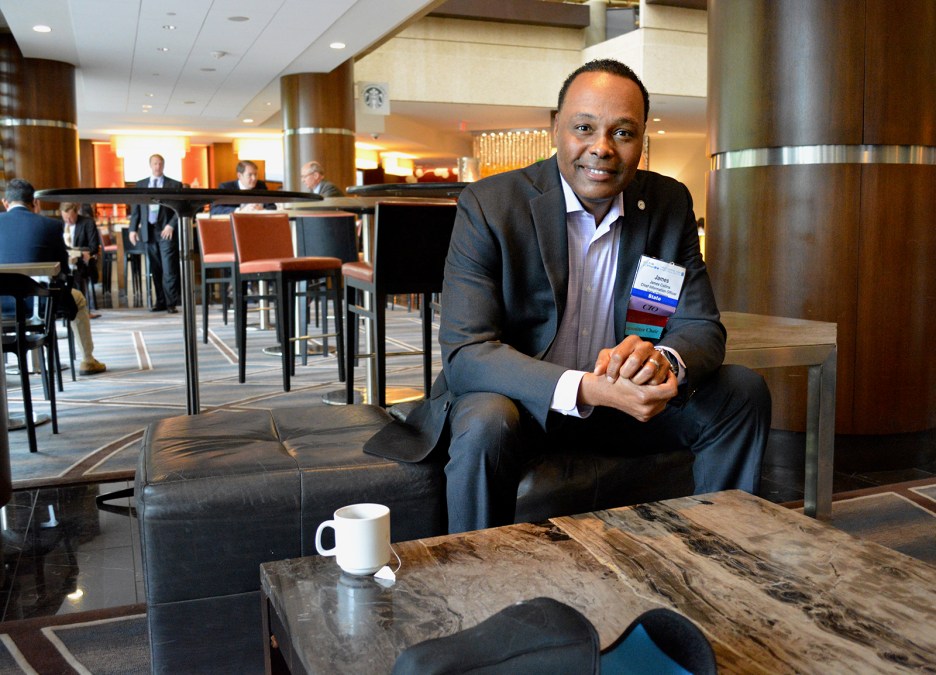 Delaware Chief Information Officer James Collins will serve as the next president of the National Association of State Chief Information Officers, the organization announced Monday at its annual conference in San Diego.
Collins, who was appointed in October 2014, succeeds Oklahoma CIO James "Bo" Reese, who led NASCIO during the 2017-18 year. Texas CIO Todd Kimbriel was named as the group's new vice president.
In Delaware, Collins has launched projects using government data to improve health and education services. "The question in my mind was 'what is the data telling us around this to help target those services?'" he told StateScoop last year .
He's also explored incorporating emerging technologies into state government, including artificial intelligence and blockchain, for which the state signed a $738,000 contract with IBM in July. On the personal side, Collins has also earned headlines for winning a charity dance competition that raised $190,000 for Boys and Girls Clubs in Delaware.
As NASCIO's president, Collins will be responsible for overseeing a new strategic plan for managing information technology policy as many states prepare to elect new governors. Thirty-six states will hold gubernatorial elections next month, 17 of which will be replacing a retiring or term-limited incumbent, setting up a wave of new CIO appointments in 2019.
NASCIO's new strategic plan , published last month, advises states to keep tech policy as nonpartisan as possible as they transition to new administrations. In an interview with StateScoop last month, Reese said that even long-tenured government employees can by mystified when coming into a statewide CIO role.
"There are so many different lines of business going on," he said . "We work on everything from public safety to health and human services, department of transportation, banking and finance. It comes at you from all angles and so it is a lot."