Meet the govies: Q&A with Wisconsin's Jeremy Gotcher
Jeremy Gotcher, Enterprise Technical Services Specialist for the Wisconsin Department of Administration, takes some time to answer questions about his career in government, current projects and innovation.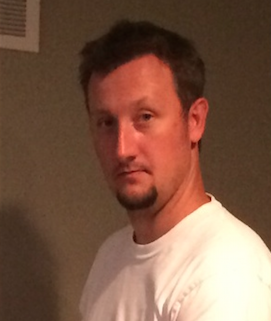 "Meet the Govies" is StateScoop's regular Q&A with the people that work inside state technology. If you work in state government and would like to be featured or know of someone good to nominate, email david.stegon@statescoop.com.
Name: Jeremy Gotcher
Title: Enterprise Technical Services Specialist
State: Wisconsin
Agency: Department of Administration
What made you want to work in government technology?
I wish I could say that my original intentions were good and noble, but really I got tired of the private sector grind. I knew that state service offered generally better benefits and more security then I could find at the time in the private sector. However, since starting with the state in 2002 I have never looked back.
I have met a rich and diverse workforce, had the opportunity to learn from the inside out how state services work, and have been given a very meaningful responsibility entrusted by the citizens of Wisconsin to provide a stable technology environment. What keeps me wanting to work for the state of Wisconsin is being in a position where I can, at least from a technology standpoint, provide faster and more stable solutions for the programs that the citizens of Wisconsin use.
What project are you working on that you are most proud of?
Working at DET affords me the ability to work on a lot of diverse projects and day-to-day operations. Among those are enterprise anti-virus support, ETF re-hosting efforts, and day-to-day support calls.
The project(s) that I am working on currently that I am the most proud of are the agency transitions. Currently I am serving as technical lead for Department of Workforce Development's server, storage, backup, file and Unix transitions, I am working with the Department of Revenue to cross train DET staff on their IT environment and I have been working on general technical support for the already transitioned Department of Children and Families and Department of Transportation.
How have you tried to bring innovation into government?
Since the state is not profit driven there needs to be some sort of watermark to judge success by. With that in mind, I approach each problem, proposed project, or new idea with three questions in mind "How will this impact the services we provide to the state of Wisconsin?", "Do we already have something in-house we can use?" and "How much is this going to cost?" Understanding the answer the first two questions affects how I feel about the third answer.
What things can we expect from you and your agency coming up?
From our bureau you can expect to hear more news about agency transition, consolidation, and rationalization as well as a new off-site disaster recovery facility.