Written by
StateScoop Staff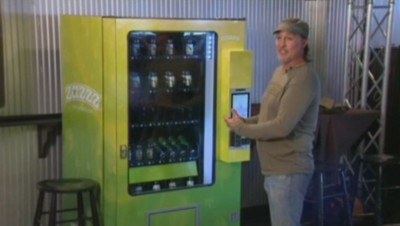 Colorado unveiled its first marijuana vending machine over the weekend, but if you think buying pot will be as simple as grabbing a bag of Fritos in the break room, think again.
The machine, called ZaZZZ, is intended solely for medicinal marijuana and uses a technology that requires users to swipe their driver's license to identify themselves while undergoing biometric scans of their face from multiple angles to combat fraud.
Stephen Shearin, chief operating officer of Tranzbyte, the parent company of American Green, which makes the machines, told the Denver Post the machines likely will not be used for recreational use.
Instead, he sees them as a way marijuana dispensary stores can better sell and keep track of inventory while providing a unique customer experience similar to the self-checkout lines at the grocery store.
Once you've been cleared, you can select the desired products and pay with cash, Bitcoin, preloaded cash cards, and in some cases where regulation allows it, credit cards.
"We imagine it filling the needs based on the dispensary and their client needs/wants ultimately, but for now, I see someone who knows what they want approaching the machine, purchasing and departing — all within regulatory guidelines, but without the counter lines," Shearin told the Denver Post. "Great for shy folk as well. Swipe ID and get verified. Select products and pay. Retrieve products and depart using appropriate bagging solution."
If you're a parent, Shearin says you won't need to worry about finding a ZaZZZ vending machine in public as they will only be inside the dispensaries. There are also security measures in place in case some enterprising thief wants to give it a swift kick in hopes of some product falling out.
The machines will slowly be rolling out across Colorado in the coming weeks, although not all will be active until the company feels they are completely ready for public use.