Helping governors stay ahead of the innovation curve
Commentary: Brian Sandoval, governor of Nevada and 2017-18 chair of the National Governors Association, urges governors to keep pace with rapidly changing energy and transportation technologies.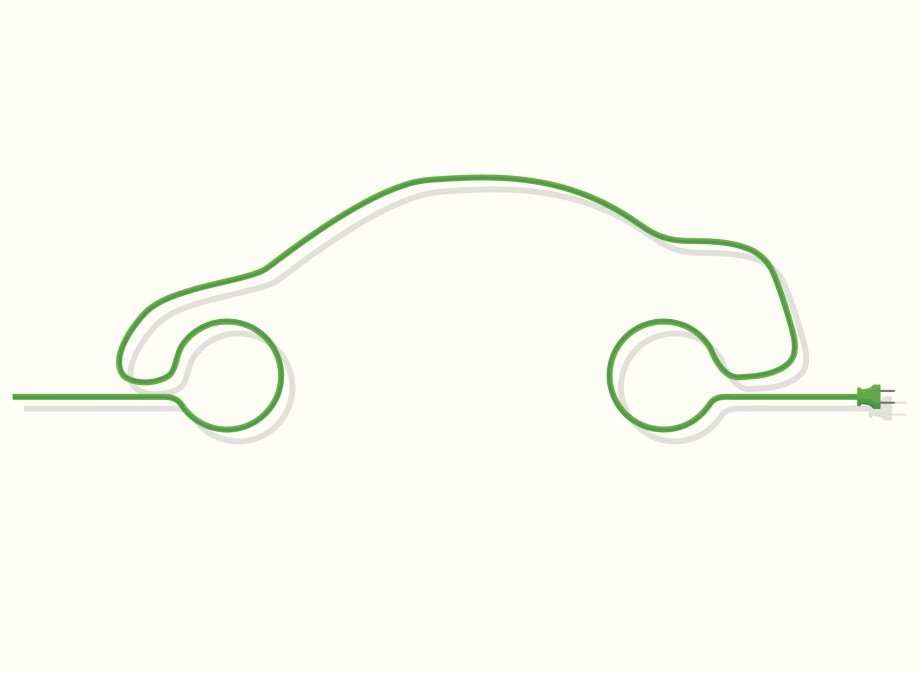 New and emerging smart and connected technologies are transforming daily life as we know it. And so, what many people are calling the Fourth Industrial Revolution is well underway. New products and processes promise immense value, but they also pose challenges and concerns that require state governors to act.
Thats why, when I served as the 2017-2018 Chairman of the National Governors Association, my top priority was to explore and develop tools to help my fellow governors, as well as other policymakers across the U.S., prepare for the technological transformation of the economy. Our landmark initiative, Ahead of the Curve: Innovation Governors , focused on two key areas facing rapid technological change: energy and transportation.
My state of Nevada is already witnessing ongoing transformation in these sectors. Were home to the Tesla Gigafactory, which will soon be the worlds largest lithium-ion battery manufacturing facility. The Federal Aviation Administration is trialing drones in our northern region, and the desert outside of Las Vegas is a test site for Hyperloop One. Residents are increasingly covering their rooftops in solar panels and the demand for emissions-free vehicles is driving the state to build an electric highway to power them.
These developments are only the beginning. Elon Musk predicts that all new cars will be autonomous within 10 years, and IBM CEO Ginny Rometty believes 100 percent of jobs in this country will soon change due to new technologies. These are just two of the insights gleaned from my series of fireside chats that were part of the Innovation Governors project.
Over the course of a year, NGA convened multiple expert roundtables, bringing together thought leaders from state government, businesses, think tanks, and research and academic institutions everywhere innovation is being pursued. These helped inform a set of three storymaps to help states visualize the data, a new innovation podcast featuring conversations with national experts and two detailed, step-by-step innovation policy roadmaps.
The energy roadmap explores questions around renewables, advanced energy storage, resiliency, and efficiency. With renewables making up more than 60 percent of new capacity additions in 2015 and 2016, what needs to be done to prepare for increasingly distributed power generation? How can the energy sector meet our many objectives, from job creation to environmental sustainability? The roadmap lays out the key legislative, funding, and regulatory pathways governors should consider as they pursue and adapt to energy system transformations.
The transportation roadmap examines shifts toward new vehicles that are autonomous, connected, electric, and shared, and the impact on safety, mobility and sustainability. With 33 million autonomous vehicles projected to be sold each year by the year 2040, what does that mean for public safety? With more than 40 million electric vehicles projected to be on the road globally by 2025, how can we adapt our transportation funding, which is reliant on gasoline taxes and other revenue streams that are likely to decline in the new era we are entering? How can states be sure equity concerns are addressed? These and other questions are addressed with guidance on how to work with private sector stakeholders, including utility executives, technology providers, financial institutions, academia, and public sector figures.
Both roadmaps incorporate specific recommendations for modernizing regulations and incentives, creating new market structures, preparing the workforce, educating citizens, updating communications networks, and combatting cyberthreats. These detailed plans cover each of the areas in turn and include case studies showing numerous states already utilizing innovative technologies to improve their daily operations. For example, 20 state departments of transportation have already incorporated drones into their operations using them for photography, surveying, infrastructure inspections, and emergency response to improve safety and cut costs for taxpayers. In addition, newer, connected energy technologies and applications are in increasingly widespread use across the country and include microgrids, advanced digital metering, and sensors applied across the supply chain.
Constant technological disruption is the new normal. Today, governors, as the states chief executives, must all become innovation governors. Hopefully, the conversations we launched over the past 12 months and the results weve now compiled will empower us to embrace emerging technologies. The work weve done lays out the groundwork for ambitious governors who arent afraid to embrace innovation and look toward the future. Over the coming years, and beyond, we will see our way of life fundamentally altered, and governors have a great opportunity to lead those initiatives.