Written by
StateScoop Staff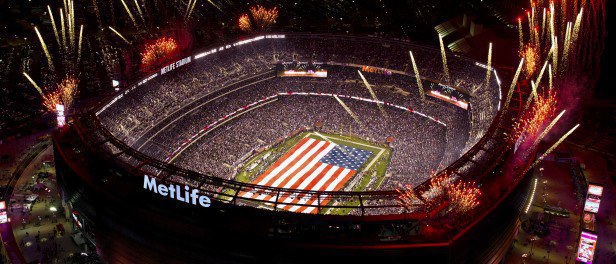 The Super Bowl brought as much as $300 million in economy activity into New York State, even though the game was held across the river in East Rutherford, N.J.
According to New York Gov. Andrew Cuomo, Empire State Development estimated 1.5 million people visited Super Bowl Boulevard during the four days leading up to Sunday's game, which the Seattle Seahawks won over the Denver Broncos 43-8.
"New York was proud to serve as co-hosts for what, by all accounts, will have been the biggest Super Bowl ever," Cuomo said. "This week has been a real opportunity to showcase the best of what the Empire State has to offer, from our world-class vacation destinations and tourist attractions to home grown and made in New York products. I hope every single visitor enjoyed their New York experience and will come back in the future."
Out of 50 total Super Bowl-related corporate events, 45 took place in New York in the week leading up to the Super Bowl. The NFL issued 6,300 credentials this year, the most in Super Bowl history and the game was broadcast in 180 countries and territories around the world.
New York hosted an estimated 230,000 out-of-town visitors during Super Bowl week, including more than 100,000 who stayed an average of three to four nights in approximately 35,000 New York hotel rooms, generating more than $12 million in spending on hotel rooms alone.
There was also an estimated 2,500 participating Super Bowl-team personnel and family and approximately 3,000 out-of-town national and international media in New York State.
Overall, more than 400,000 visitors are estimated to attend non-game day events (e.g., Super Bowl Boulevard, New York restaurants, Broadway shows, museums, tourist destinations, etc.) and spend an average of $150 (day travelers) or $205 (overnight travelers) per day on food, lodging, shopping and other purchases, which will increase local and state tax revenues by nearly $14 million.
Additionally, Super Bowl XLVIII is estimated to generate more than 2,400 full- time equivalent jobs, which will generate millions of dollars in tax revenue for New York State.