Georgia says new voter registration system will cut down long lines
Georgia Secretary of State Brad Raffensperger announced a deal with Salesforce to build a new voter registration system to replace a nine-year-old platform.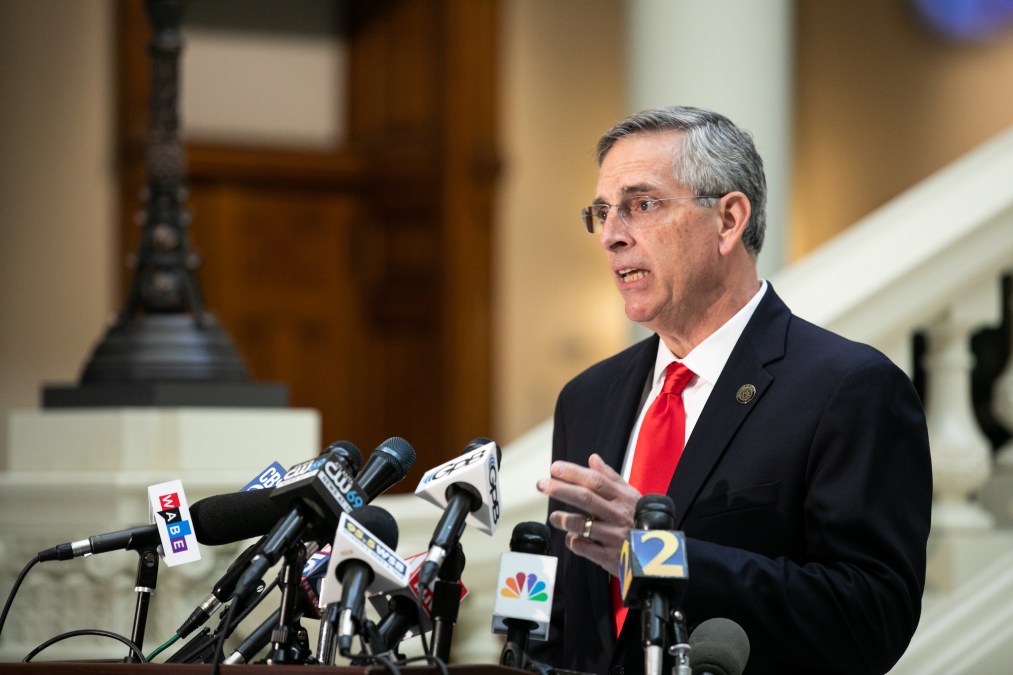 Georgia Secretary of State Brad Raffensperger this week announced his office issued a contract to build a new voter-registration system that officials hope will help polling places avoid the hours-long lines that many voters encountered in 2020.
Raffensperger said Wednesday that Salesforce will be responsible for building the new system, which will store records for the state's nearly 8 million registered voters, to be used at polling places to check in early voters and process absentee ballots. A separate company, MTX Group, will act as the implementation vendor, designing the user interface that'll be used by voters and election workers.
During a press conference in Atlanta, Raffensperger said the Salesforce-backed platform — which will be known as the Georgia Registered Voter Information System, or GaRVIS for short — will have much greater processing capacities than the current system, ElectioNet, which dates from 2013.
"This new system is more advanced, more secure and more user-friendly and will give our election directors and my office new tools to better manage our operations," he said.
Many Georgia voters complained of long lines while voting in the 2020 general election, especially during the early-voting and absentee period that October. Officials at the time said ElectioNet was strained under historically high turnout. In total, about 4 million Georgians cast early or absentee ballots in 2020, out of nearly 5 million total.
Building GaRVIS will cost about $3.5 million, which Raffensperger said will be covered by existing bond issues and federal funds the state received through the Help America Vote Act. He also said he's aiming to get it online in March, in time for the state's May 24 primary election.
Raffensperger, a Republican who became a national figure in 2020 for resisting then-President Donald Trump's attempts to overturn Joe Biden's victory in Georgia, also touted Salesforce's certification with the Federal Risk and Authorization Management Program, or FedRAMP.
"For many years, our current system has internally done a good job for our election directors around the state. But technology evolves just as the threat environment evolves," he said. "Our team realized we needed a faster, better, friendlier and more secure system."