Georgia Gov. Kemp selects human services official as new statewide CIO
Shawnzia Thomas, who's spent the past 13 years in various roles at the Georgia state government, will replace longtime CIO Calvin Rhodes, who stepped down earlier this month.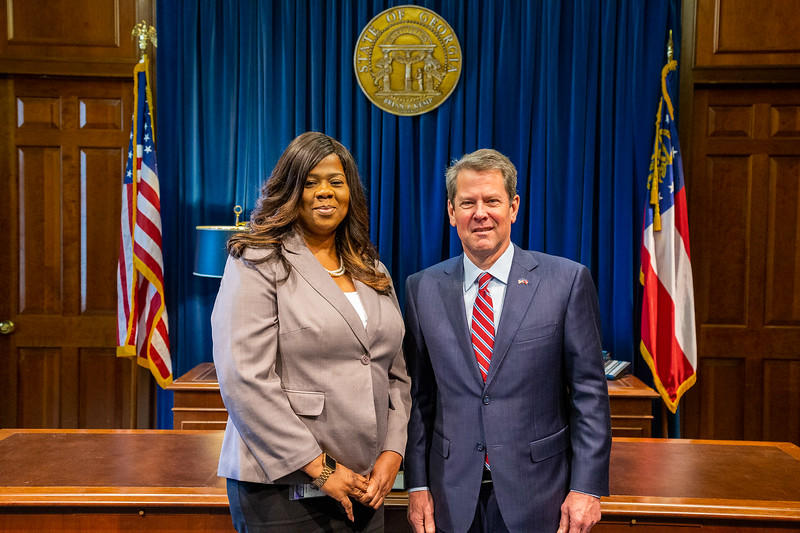 Georgia Gov. Brian Kemp on Thursday announced the appointment of Shawnzia Thomas, assistant deputy commissioner for the human services department, as the state's new chief information officer and executive director of the Georgia Technology Authority.
Thomas, who's worked for the Georgia state government for the past 13 years, succeeds Calvin Rhodes, who was the nation's longest standing statewide CIO when he stepped down this month after more than 10 years in the role. As CIO, Thomas will be responsible for continuing much of the work Rhodes initiated over the past decade, including efforts to bolster the state's cybersecurity, building relationships with the technology bureau's agency partners and maturing the state's enterprise technology and digital-services offerings.
In addition to her work at the human services department, Thomas has also served as the executive director of the Georgia Commission on Equal Opportunity and director of the Georgia Secretary of State's corporations division.
Kemp also announced the appointments of Robyn Crittenden as the state's new revenue commissioner and Jessica Simmons as the Georgia Technology Authority's new deputy CIO for broadband and special projects.
"I am excited to appoint these three remarkable women to such important roles in state government," Kemp said in a press release. "Each of them brings a wealth of knowledge and experience that will allow Georgia to remain a leader in combating wasteful spending, streamlining government, keeping Georgia the top state for business, and creating new opportunities for hardworking Georgians."
Thomas will officially begin in the CIO role next Monday, according to the press release.