States need federal leadership on ransomware, says Delaware security chief
Delaware Chief Security Officer Solomon Adote said during an event that federal government should lead states on cyber response.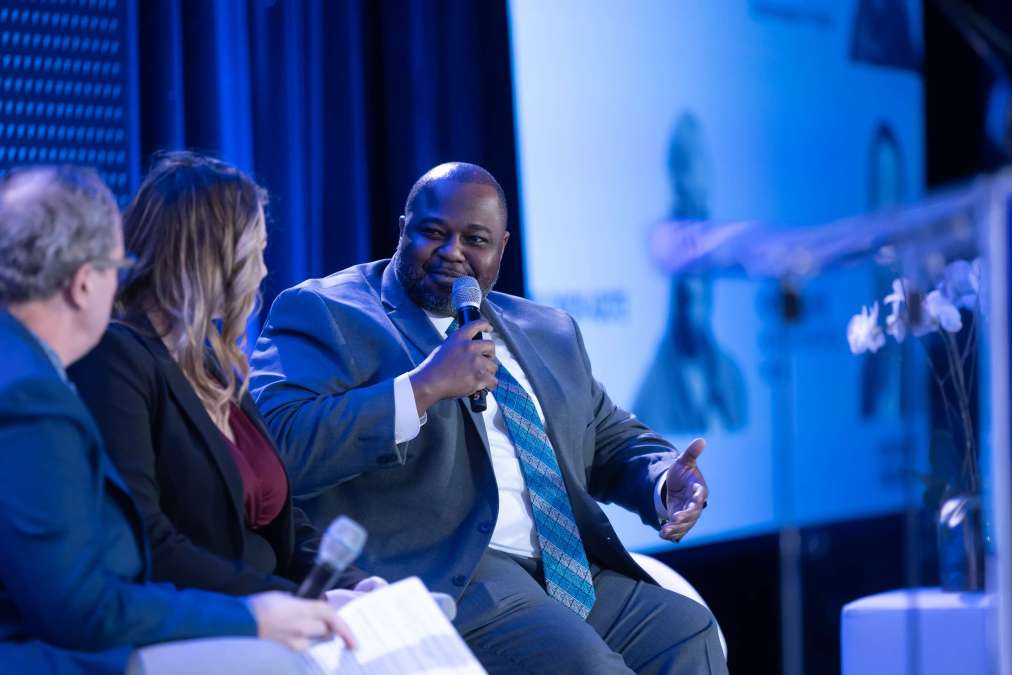 States are on the front lines of ransomware attacks and need greater leadership from the federal government to prevent and respond, Delaware Chief Security Officer Solomon Adote said at an event Thursday.
Speaking at the Fortinet Security Transformation Summit produced by Scoop News Group, Adote said that states want the federal government to be more active in setting information security standards, conducting research and sharing threat intelligence so states aren't "looking in the wrong direction when we get the tap from behind."
"We've had to start to lead, and we're looking to federal government to lead again," Adote said.
Artificial intelligence, machine learning and quantum computing are going to make it difficult for states to keep up with evolving threats, Adote said.
"How are we going to be ready?" he asked.
Identity management is one way Delaware has stepped up information security over the past five years, he said.
"We say that we walk alongside a person — every step that they take, we validate them," Adote said. "We ask is this the person that we were expecting and is the action that they're taking what we expected?"
Adote and Aliscia Andrews, Virginia's deputy secretary of homeland security, said during the event that better information sharing is key to raising awareness of cyberthreats. A Virginia law that came into force in July mandating reporting of cyber incidents within 24 hours has helped state and local agencies to be more prepared and responsive to attacks, Andrews said.
"It does nobody any good to hear about something three weeks after the fact," Andrews said. "We need to share information quickly."