FCC weighs 'Lifeline' for low-income kids without Internet
The Federal Communications Commission will vote whether to adopt new principles that could pave the way for broadband access in millions of low-income homes.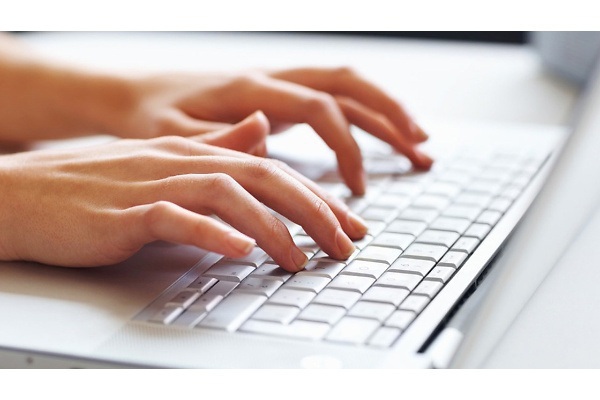 Melissa Baranic is trying to usher her fourth-graders into the modern age with computers.
What's available at Oak Street Elementary School in Inglewood, California, is not much: Out of 38 laptops at the school, about 10 of them actually work if the network doesn't fizzle out, but at least the children's hands touch keyboards and their eyes become accustomed to screens.
"I have fourth-grade students who have never typed an email or a paragraph," Baranic, 35, said in an interview with FedScoop. "Just to get students familiar with reading on screen, scrolling up and down, enlarging text — it's an enormous amount of new technology that my students need to practice."
But while Baranic has introduced the machines at school, she faces another enormous challenge: getting her 33 students to continue practicing and learning at home.
"It would be amazing for me to say, 'Continue reading this at home, print it out, highlight the page and bring it in tomorrow and be ready for our discussion,'" she said. "But that's not even an option."
As the Federal Communications Commission is set to vote Thursday on including in its agenda a sweeping proposal to modernize a 30-year-old program, called Lifeline, teachers like Baranic say expanding access to broadband service would help poor, struggling students connect to the Internet, and be better prepared to enter college and the workforce. And its a concern that resonates with state economic development leaders as well.
The program currently offers a monthly subsidy of $9.25 to some 14 million households across the country for landlines and wireless phone and communication services — but not for an Internet connection.
Advocates of broadband expansion say the FCC's proposal would help students as well as low-income families and adults complete basic functions that many take for granted in the 21st century.
"If you don't have access, you're also losing out on myriad opportunities to excel in school, do homework, access health care, pay your bills on time, check your credit," said Scott Simpson, director of media and campaigns for the Leadership Conference on Civil and Human Rights. "So we view an issue like broadband access as something with the potential to change lives."
Fraught with abuse
The Lifeline program started in 1985 under the Reagan administration, providing a discount on phone service for low-income consumers who are at or below 135 percent of the federal poverty line, or who participate in a federal assistance program like Medicaid or the Supplemental Nutrition Assistance Program, known as SNAP. Lifeline had just about 1,000 subscribers two years after the program launched.
But that number had reached about 7,000 by 2005, when President George W. Bush decided to update the program to subsidize wireless service.
That's when the trouble started.
Playing on loopholes in the law, multiple subscribers who lived in the same home could qualify for the program, even though the government allots one subsidy per household. Carriers were also collecting money on cell phones from customers even though they were supposed to be free.
"The wireless companies, because they knew they could make a profit, were very successful at drawing attention to the program and getting a lot of people signed up," said Cheryl Leanza, an independent consultant with expertise in media and communications policy. "The recession hit in 2008, and there were not enough controls in place that we needed to make sure everybody was abiding by the rules."
The FCC addressed the rampant waste and fraud in 2012, issuing robust reforms to ensure that subscribers had documented proof of eligibility and that they re-certified each year. The agency also established a national database to get rid of duplicate subscriptions, and carriers cracked down on customers who hadn't used their phones in 60 days.
After the reforms kicked in, the number of Lifeline subscribers reduced dramatically — from about 16 million in 2012 to 13 million as of April 2014, according to agency figures.
Updating a complicated program
In recent months, FCC Chairman Tom Wheeler and Commissioner Jessica Rosenworcel have publicly pushed for the program to include subsidies on broadband service, setting the stage for the upcoming vote.
Rosenworcel has said that roughly 5 million children across the country lack access to the Internet at home.
Wheeler will introduce the new principles around broadband that will be up for discussion on Thursday, and a formal vote to update the program would likely take place later in the year, according to an FCC spokesman.
But there are still lingering questions and gaping holes in the proposal, experts and stakeholders say, mainly because broadband is much more expensive than phone service.
"We don't know how it's going to get funded," said Javier Rosado, senior officer for business development for TracFone Wireless, which is owned by América Móvil.
The Mexico-based carrier has 26 million Lifeline customers and submits more claims to the government than Sprint Corp., AT&T Inc. and Verizon Communications Inc., according to FCC statistics. The company currently offers 250 minutes a month, along with unlimited texting, which is covered by the federal subsidy. Customers pay out of pocket for additional services or minutes.
Rosado said TracFone and several other carriers did a broadband test with the FCC about a year ago, and the results showed that low-income customers need financial support not just for monthly payments, but for the actual hardware — laptops and computers — as well.
He added that the FCC needs to define what the minimal broadband service would look like, since just 5 gigabytes of 4G LTE data would run about $50 a month.
"We don't know how to support that," Rosado said. "If you have a $40 or $50 monthly payment, and you give them $9.25, the amount of people who would be able to use that is very small."
Consumers would also likely have to decide what to use their discount for — wired, wireless or broadband service — forcing them to choose how they prefer to communicate.
"The most likely outcome of this process would be that the consumer would choose how to use their Lifeline benefit in the same way that a SNAP recipient decides what food to buy in the supermarket," Leanza said. "The consumer would take the support and go to whichever provider they choose. The good part is it really leverages competition."
Raising awareness
Then there is the challenge that people simply don't know about the program, experts said.
"One of the problems when you deal with any eligibility programs like this is outreach and education," said Danny Weiss, vice president for national policy at Common Sense Media, a nonprofit that promotes technology access for kids. "If they do know about the program, they may not apply for it. How to reach an eligible market, and then getting the cost right, is probably one of the challenges."
Baranic, the elementary school teacher, also worries that the parents of her students — mostly Spanish speakers — won't find out about the program if it is updated.
"If parents aren't aware of it or don't know how to do it, or they're undocumented and afraid of the hurdles, they're not going to do it," she said.
For now, Baranic's students will have to settle for learning on outdated computers about three times a week with shoddy connections. She creates online scavenger hunts using WebQuest to teach kids about different living environments, like aquatic and desert biomes, and they use PowerPoint to make their own presentations.
"When I roll in the computer cart, they're very excited," she said. "They ask me every day, 'Are we going to work on the computer today?'"