Election officials renew push for more financial assistance
State and local election administrators said philanthropic gifts made a difference in 2020, but there are still longterm funding gaps.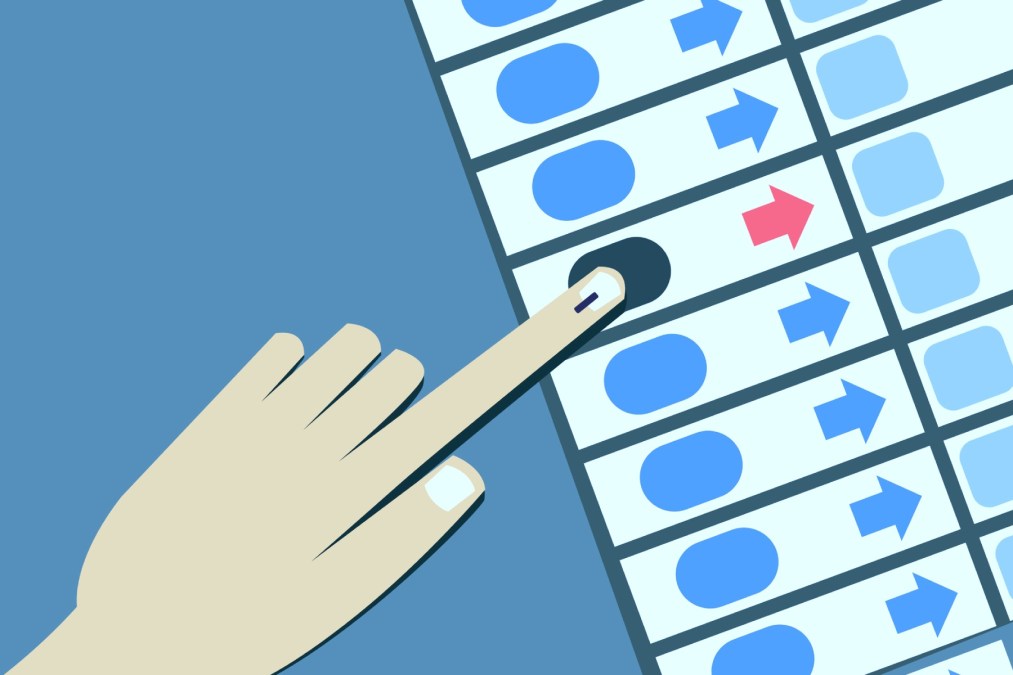 A group of current and former election officials said Tuesday that state and local administrators continue to need more financial resources to improve voting processes, particularly audits verifying the accuracy of elections at a time when disinformation and distrust are rising.
During a virtual event hosted by the Center for Tech and Civic Life, a Chicago nonprofit made up of technologists and data analysts, speakers said states, counties and municipalities that run elections still face significant expenses.
"Equipment costs, those are major for counties," said Chris Hollins, the former clerk of Harris County, Texas. The county, which contains Houston, purchased 12,000 new voting machines — touchscreen interfaces that print paper records — in early 2021 for about $54 million.
But, Hollins noted that Harris — home to 2.4 million voters — "is fortunate to be well resourced."
'Longterm funding gaps'
States have received multiple rounds of federal funding for election improvements, including $380 million in 2018 — which was geared toward new equipment, cybersecurity improvements and physical security upgrades — and another $400 million in 2020 to cover pandemic-induced shifts to mail and absentee voting.
While those funds helped some, many state and local election administrators still wound up in 2020 relying on philanthropic assistance from the likes of the Center for Tech in Civic Life, which distributed $250 million in grants funded by a donation from Facebook founder Mark Zuckerberg. But there are still longterm worries about funding elections.
"Our philanthropic support in 2020 really did help make ends meet, but it didn't fix the longterm funding gaps that election departments are facing," Tiana Epps-Johnson, the center's executive director, said during the event.
Epps-Johnson said that in addition to the logistical hurdles involved in running elections, she also worries increasingly about the same cyber threats that most election officials have spent the last few years familiarizing themselves with.
"I think a lot about malware attacks we see across industry and government," she said. "What would the impact of an attack like that be if we were in late October or we were in the vote counting process and the target was a county election department?"
'We need this sort of funding'
Viewers of the event also heard from House Majority Leader Steny Hoyer, D-Md., who said Democrats in Congress have tried to add $500 million in election assistance funding to recent appropriations bills, though those efforts have failed.
But Hollins said the philanthropic grants made a difference in his state.
"The other 253 counties across Texas, some of them when they got funding from CTCL, it was the first time they were able to afford 'Vote Here' signs," he said. "We need this sort of funding to ensure free and fair elections."
Al Schmidt, a former member of Philadelphia's elections commission, said a CTCL grant of about $10 million helped the city scale up its capacity to count absentee ballots in 2020, when Pennsylvania's bipartisan shift to no-excuse absentee voting resulted in more than 50% of the city's voters sending their ballots in by mail. That funding, he said, was a reason the election was able to be called on Nov. 7, rather than much later.
"It would've been weeks had it not been for CTCL allowing us to expand counting infrastructure," Schmidt said. "Delay causes damage to confidence in our democracy, especially with a new system of voting — by mail — which half our voters took advantage of."
'Robust audits'
Another aspect of election administration that's become higher-profile since 2020 is auditing — both voting equipment before ballots are cast and post-election audits confirming vote counts. Michigan Secretary of State Jocelyn Benson said officials in her state — at both the statewide and local levels — conducted more than 200 audits after the 2020 election.
"Fair, post-election audits are one of the most important things we do. Reaffirming security of system and showing everything worked the way it's supposed to," she said.
And while all those reviews confirmed the 2020 election was carried out fairly and accurately, Benson did allude to efforts by supporters of former President Donald Trump to seed doubt in the process with partisan ballot reviews that claim to be audits.
"For years, there's been an effort to have more robust audits that follow secure protocols," she said. "It's unfortunate it's been tangled up in this misinformation. We see the word audit being used by people seeking to keep misinformation out there. We need to fund and support that they're done right."