NASCIO takes closer look at diversity in state IT
Building a diverse and inclusive workforce is a growing priority for state CIOs, but a new NASCIO report finds that state IT has far to go.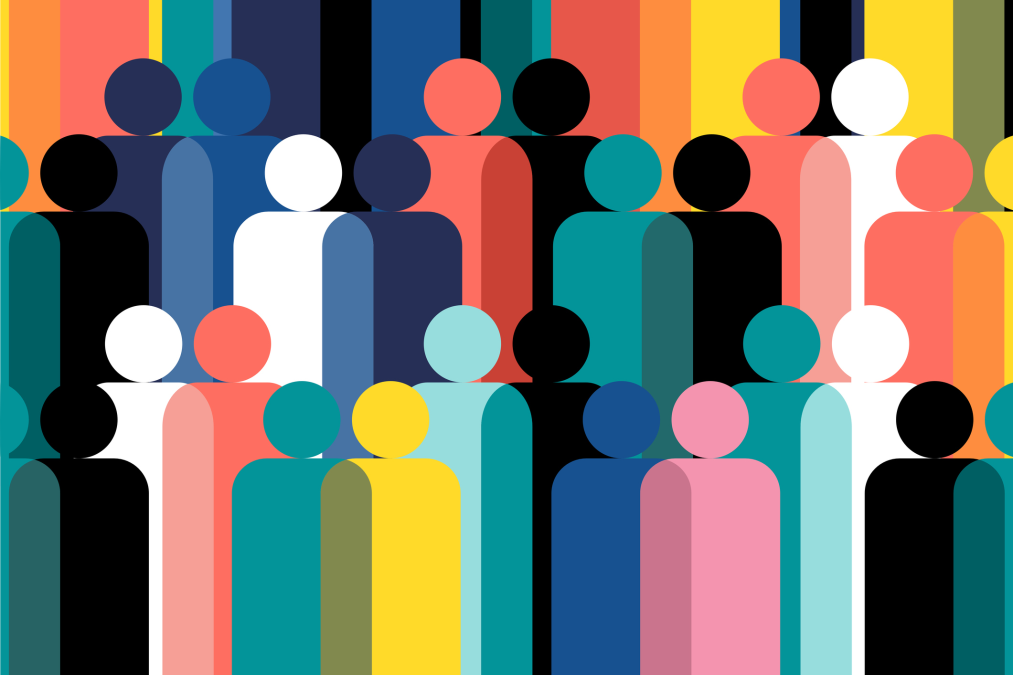 While canvassing its members last year for its annual survey, the National Association of State Chief Information Officers detected a trend that hadn't shown up in previous questionnaires.
Coming more than a year into COVID-19 and in the long shadow of summer 2020's national reckoning on race and social justice, the group's 2021 survey revealed that several CIOs now list diversity and inclusion among their top priorities when laying out their states' IT strategies. As recently as the 2020 survey, which was in the field during the pandemic's first chaotic months, just one CIO had named workforce diversity as a top concern.
But that uptick was enough for NASCIO's executive committee to agree unanimously last December to study the issue in greater depth, the first results of which were published Wednesday in a report revealing whether CIOs believe they're running diverse and inclusive workplaces and what more they can do to improve their agencies' cultures.
"The bottom line is that state IT has a workforce gap problem and the vast majority of job seekers today view diversity and inclusion as important factors when looking for employment," the report reads.
CIOs 'always want to learn'
In a recent poll of its members, NASCIO found that 60% feel they have a diverse workforce, while 93% said their offices offered an inclusive workplace. But "diversity" is very broadly defined, with some demographic breakdowns outpacing others: Gender diversity, for instance, is more widespread than other factors, like race and ethnicity.
"We originally didn't define diversity because depending on what state you're in that means so many things," said Meredith Ward, NASCIO's policy director and the report's author. "Maybe it's in one area. We have gender diversity but need to work on racial diversity. Our CIOs are the type of people who always want to learn."
CIOs who participated in the study acknowledged the challenges in building diverse and inclusive workforces. "It is something that we are all striving for, but our work is not done and a commitment and focus to an inclusive workforce needs to be a lens that we apply to everything we do," one CIO is quoted as saying.
One of the biggest challenges comes in recruiting and retaining staff, with the report showing that those practices have some catching up to do. Just 38% of CIOs said their offices measure diversity in their recruitment and retention — though many IT agencies work with statewide HR departments that do track such statistics.
Quantifying the effectiveness of those practices showed to be trickier still. Half of all CIOs said they didn't know what percentage of job applicants can be considered "diverse," while 31% estimated that 10-40% of applicants are. But there appears to be a concerted effort among CIOs to get a better grasp on the data: While only 23% said their offices currently have an internal position focused on diversity and inclusion in recruitment and retention, many are planning to add those roles.
Creating a more diverse and inclusive workforce is especially daunting in IT and related fields. While women account for 57% of the overall U.S. workforce, they hold just one-quarter of technology jobs, according to the National Center for Women and Information Technology. The gaps are even wider on racial and ethnic lines. According to the Pew Research Center, Black workers hold 7% of computer-related jobs. Hispanic people account for 8%, despite accounting for 17% of all workers.
Ward said she was not aware of any published documentation of demographics in state IT. But she also said NASCIO's research into this area is just beginning.
"This is an issue that's so important that we don't lose steam," she said.
Executive support
Some CIO offices have made strides through launching formalized diversity and inclusion programs, the report found. While many state governments have statewide programs, just one-quarter of IT agencies have their own initiatives, though that number also may rise this year.
One standout on that front is Tennessee, where state CIO Stephanie Dedmon has supported an employee-led Diversity and Inclusion Council. The 14-person group, which formed after the summer of 2020, has started tracking staff demographics, created affinity groups and developed volunteer and mentorship programs. Its members also meet regularly with Dedmon and other senior leaders.
"Improving diversity and inclusion does improve our culture," Dedmon said last year while presenting the initiative to a packed audience at a NASCIO conference. "People want to feel they're part of an organization that supports them, regardless of their background, race, gender other measures of a diverse workforce."
Ward told StateScoop Tennessee's bottom-up approach offers a model to other states.
"I think there are advantages to employee-started things, and it's important to have executive support," she said.
Several CIOs told Ward that developing diversity and inclusion programs is part of their strategic plans this year, with initiatives such as closer partnerships with community colleges and stronger recruitment tactics on social media.
'Ignore at your peril'
The NASCIO report also encourages its members to take some cues from the private sector, with executives from several major vendors offering recommendations. Hollis Williams, the chief operating officer for Microsoft's state and local practice, is quoted as saying diversity and inclusion are an "execution strategy" that needs to be apparent to employees in how it factors into an agency's broader mission.
And Yesenia Reyes, an executive for Inclusion, Diversity, and Equity transformation services at the consulting firm Accenture, suggested state governments look at more job candidates who don't have traditional academic backgrounds. Maryland recently took that step, dropping the requirement for a four-year college degree from hundreds of positions, including many IT roles.
The report also argues that some practices picked up during the pandemic, especially the increased comfort with remote work, can be big drivers in attracting workers from traditionally underrepresented groups. The Wall Street Journal reported Wednesday that job candidates who identify as neurodiverse — including conditions like autism and dyslexia — are finding success in remote cybersecurity jobs, a trend that caught the attention of Jen Easterly, director of the U.S. Cybersecurity and Infrastructure Security Agency.
"The pandemic shed a light on so many things and how jobs can be done differently," Ward told StateScoop. "Ignore at your peril. At the end of the day, this is going to make your workforce stronger. It just makes sense."