Detroit partnership to study digital divide
Detroit, the University of Michigan and Microsoft plan to research where people do and don't have access to the internet and devices.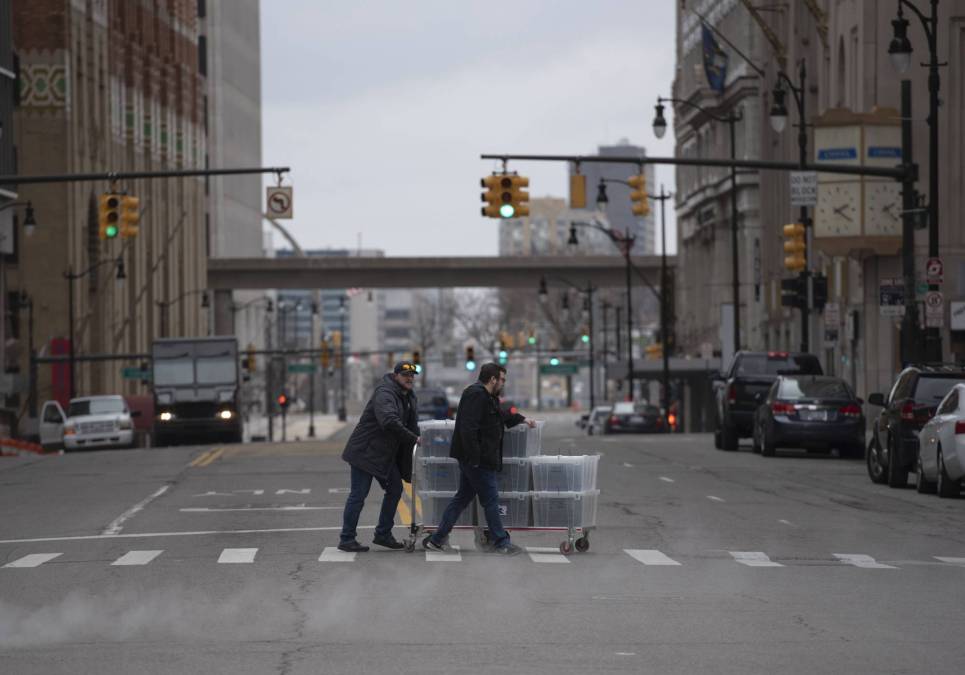 A data science research unit within the University of Michigan is working with the City of Detroit to study where and why residents lack access to broadband or devices.
The university's Michigan Institute for Data Science, or MIDAS, announced earlier this month a yearlong, public-private research partnership with the City of Detroit and Microsoft, which will provide funding for the research.
The partnership, said Jing Liu, the managing director at MIDAS, will see herself and a team of graduate student researchers use machine-learning tools to determine what kinds of households in the city — like elderly, job-seeking, those with school-age children or low-income — are likely to lack adequate access to the internet or devices, and where those households are located throughout the city.
More than a third of households in Detroit in 2019 lacked a broadband internet subscription, according to census data, meaning that city officials have to know where to prioritize their "intervention" efforts, Liu said.
Eventually, Liu said, MIDAS hopes to make recommendations about which residents need better access to devices, as opposed to connectivity, and better understand how connectivity affects other quality-of-life aspects, like health, education and job placement.
"[City officials] want to know who the priorities are," Liu said. "They want to know what people need. For example, do people need devices? Do people have devices but they can't afford a monthly plan to get internet access? Or can they afford both but they don't know how to use the internet to effectively improve, for example, how they find health care providers, how they can search for jobs and so forth."
Under Liu, MIDAS has already begun working with the city to collect broadband coverage and geospatial data, but not all of the data has been shared yet, she said. MIDAS is also serving as Microsoft's first academic partner in its Airband initiative, a program launched in 2017 to use TV white space and wireless spectrum to connect rural communities to high-speed internet. The tech giant is expanding the program to more metropolitan areas. And the city of Detroit, which launched its own digital inclusion initiative in 2019, is a perfect starting point, Vickie Robinson, the general manager of the Airband initiative at Microsoft, said in a press release.
"Partnering with MIDAS brings deep rigor to guide evidence-based policies, actions and learnings to address the digital divide in Detroit, grounded in an understanding of local context," Robinson said in the press release. "These insights will be very valuable as we seek to increase access to affordable broadband, low-cost devices, and digital skilling resources in Detroit, and potentially establish replicable data tools that can be adapted for other places."