Deloitte CEO tells governors to 'elevate' chief data officers
Cathy Engelbert told a conference that officials coordinating data efforts in state government could do more if given greater influence.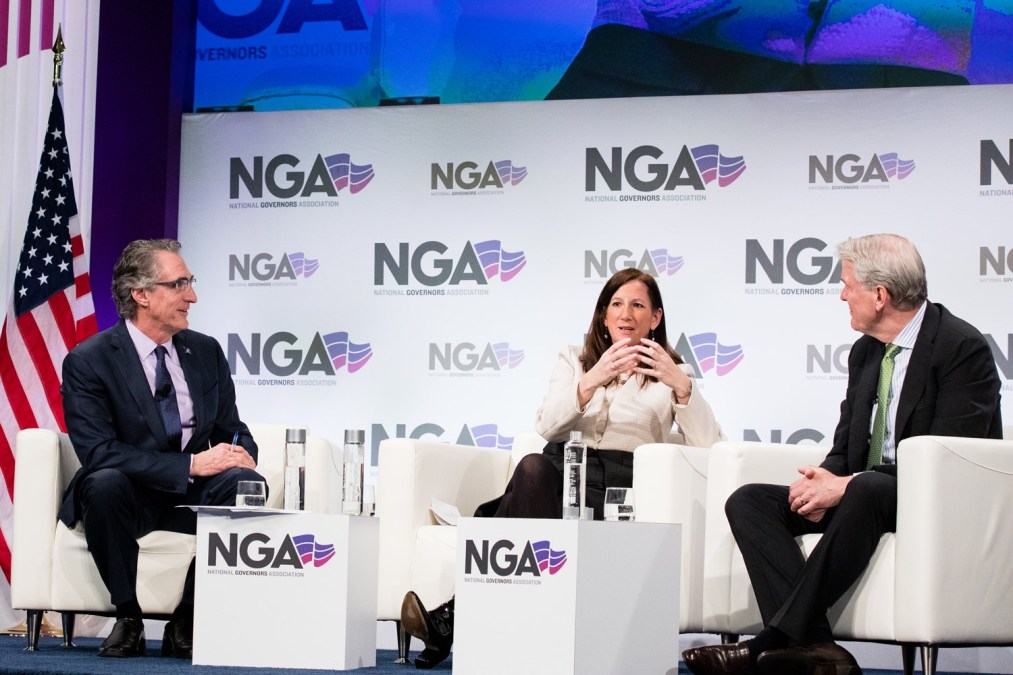 The chief executive of the consulting firm Deloitte told the nation's governors on Sunday to give their chief data officers more influence as state governments collect more and more data.
"My ask of the governors today is to elevate the chief data officer and to help them be a convener of all agencies," Cathy Engelbert told an audience at the National Governors Association winter meeting in Washington, D.C. "Because forget about the data outside your world. Think about the data inside your world."
Engelbert pointed to the growing number of devices and computer systems that are generating data that government could use to improve its operations if it were organized well enough.
"I hear all the time 'we're drowning in data and starving for insights,'" Engelbert said of her conversations with state officials.
At least 18 state governments have created chief data officers or equivalent roles, who are generally tasked with improving transparency and coordinating data-sharing across state offices with the goal of improving efficiency or business outcomes.
Texas' data coordinator, Ed Kelly, told StateScoop that chief data officers operating in states with centralized governance models have seen benefit the enterprise-wide reach that comes with that structure. In his state, which operates on a decentralized model, Kelly said he's able to make headway on data projects, but it takes a bit longer.
"That has bearing on the focus of a chief data officer and his or her ability to effect real change across the enterprise," Kelly said. "Legislation gives me authority to do certain things, but mostly in collaboration with state agencies I have to be an influencer, an evangelist."
Jonathan Gottsegen, who's been Colorado's top data official since 2016, said statutes can help chief data officers in some scenarios, but that positive relationships with governors are the most powerful force.
"Even if you have explicit authority, you have to be careful how you wield that," Gottsegen said. "People always resist you if you try to lower the boom."
With or without explicit authority, Gottsegen said extending the power of the state's data across all agencies is a core purpose of his job.
"A lot of the work is just trying to get more of an enterprise approach to how we govern data and how we leverage it as a strategic asset," he said. "But when anyone says to elevate the chief data officer position, yeah, that makes sense to me as a chief data officer."