Code for America and workers enter mediation over union size
The two sides are trying to settle a dispute over which employees will be part of the bargaining unit at the civic-tech nonprofit.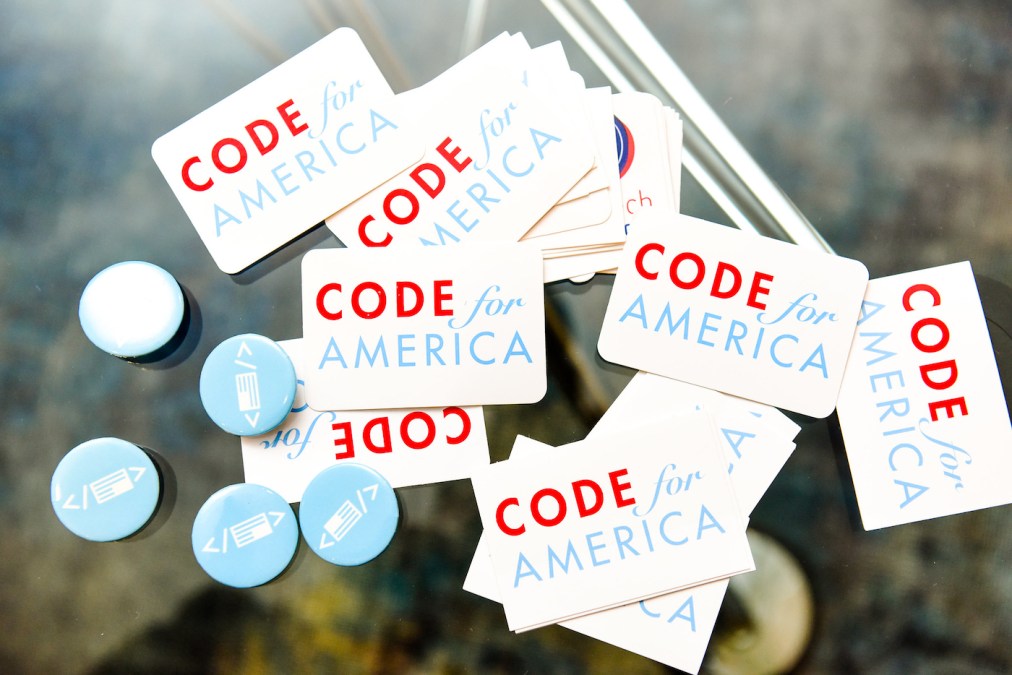 Civic-tech nonprofit Code for America and its employees' union, CfA Workers United, agreed Wednesday to enter mediation in the hope of moving closer to an agreement on which staff members should, or should not, be part of the labor group.
Over the past week, both parties have participated in daily hearings before the San Francisco branch of the National Labor Relations Board — a process which was initiated by the union filing a petition with the NLRB for clarification on its bargaining unit composition.
Progress in these public virtual hearings has been painstakingly slow, however, with a parade of senior Code for America managers — including Amanda Renteria, the chief executive officer — being quizzed for hours on the organization's mission and work, its internal hierarchy, its back-end IT systems and HR practices, as well as the job duties, responsibilities and changing job titles of individual employees.
Staff who hold "manager" titles but may not have direct reports, handle sensitive financial information or have received promotions since the union was voluntarily recognized in October 2021, have been a particular focus of discussion — with the union generally seeking to increase its membership and Code for America management seeking to limit it.
Renteria testified last week that the organization had "happily" recognized the union, relaying her own experience as the "proud daughter of farmworkers, whose parents were actually in the fields when Cesar Chavez came through my home valley fighting for bathroom rights and water breaks," before being prompted by an NLRB representative to move on to "truly relevant" issues after an objection from the union's lawyers.
When Code for America voluntarily recognized the union, the bargaining unit accounted for about 40% of all staff, but since then has "kind of moved all over the place" as the organization has grown since the union formed, Renteria said in her testimony. Code for America said earlier this month there is "broad agreement" that out of more than 200 current employees, roughly 80 should be included in the bargaining unit.
But during last week's hearings, Code for America's lawyers said the union is now looking to add more than 70 additional members, which would push its total representation to nearly 70% of the total staff, which Renteria said would make Code for America "just a wholly different organization."
Union representatives also said during the NLRB sessions that they had repeatedly requested job descriptions from Code for America for all roles created or altered since the voluntary recognition agreement. Those documents were finally provided Monday after an NLRB representative instructed the organization to do so.
The first day of hearings last Thursday was also thrown off briefly when union members had to ask Code for America's lawyers to avoid sharing employees' personal information during the public proceedings, use people's correct pronouns and avoid referring to transgender or non-binary individuals by their birth names.
A tweet from the CfA Workers Union on Tuesday thanked observers who joined the virtual hearings as "we sit through some absolutely bizarre claims from Code for America about who deserves the protections of our union."
"Our bosses don't understand the law or our rights," the tweet read.
Lawyers for both sides said the unit clarification process could take weeks, if not months, at its current pace. By pausing the NLRB hearings and entering a mediation process, the parties hope to more quickly reach an agreement on which Code for America roles are union-eligible, or at least narrow the scope of roles to be considered in future NLRB hearings.
Code for America and CfA Workers United released identical — but technically separate — statements Thursday: "In the course of proceedings with the NLRB, Code for America and CfA Workers United have agreed to enter into mediation, set to begin next week, to address the question of unit definition. We see this as a path to unit definition."
The NLRB process will resume June 12, when the board will either review a mediated settlement or resume interviewing Code for America executives and staff to determine union eligibility.