Code for America inches closer to union clarity
Through tense and sometimes heated hearings, the civic tech nonprofit Code for America and its union are making progress.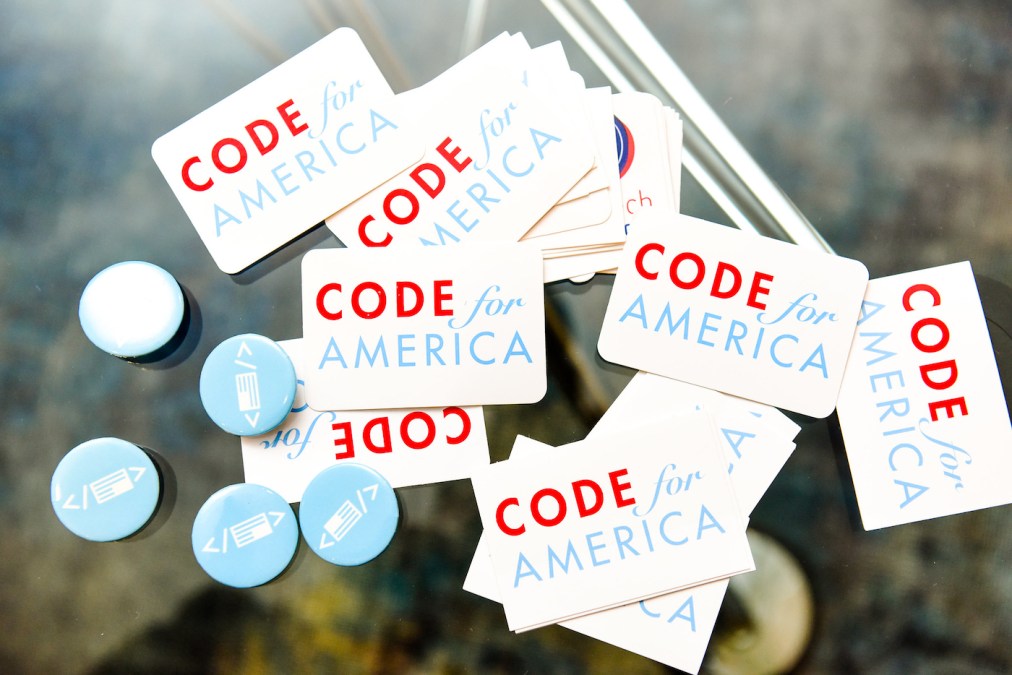 The dispute over who is in and who is out of Code for America's union, CfA Workers United, is not yet over. But leaders at the civic tech nonprofit are hopeful that the National Labor Relations Board could weigh in with a judgment as soon as August.
Negotiations over the union's first contract broke down this year when Code for America leaders said they were unable to continue bargaining high-cost contract items such as paid time off and working hours without knowing which staff would be covered by the contract. To advance contract negotiations, the union in April filed a unit clarification petition with the National Labor Relations Board. The agency reviewed it and several unfair labor complaints the union had previously filed against Code for America, and then expedited the petition.
At the heart of the disagreement are staff whose roles do not fit neatly in the National Labor Relations Act's definition of union-eligible employees, which excludes managers, supervisors and employees with the power to make major decisions. Some of the contested staff include members of the union's bargaining committee, as well as staff who were previously part of the union but have since been promoted.
Over six weeks of virtual hearings before the NLRB's San Francisco regional office, a parade of Code for America senior managers were quizzed on the responsibilities and job duties of their direct reports. At times, the hearings became heated, with some tense exchanges between legal representatives on both sides as they attempted to clarify staff members' job duties and follow a paper trail of various job descriptions, emails and internal organization charts.
In a typical exchange during a May 19 hearing, union counsel Retu Singla objected to the relevance of a line of questioning by Code for America counsel David Campbell. This objection prompted Campbell, an attorney with Lewis Brisbois Bisgaard & Smith, to tell Singla "we could go a lot faster with this hearing if we didn't have objections every three questions." To which Singla responded, "Oh, excuse me. I am going to take exception to that." Board hearing officer Richard McPalmer told Singla and Campbell that "I'm going to take exception to all of this. As I've told the parties off the record, you'll talk to me and through me."
Who's in and who's out
A senior Code for America official told StateScoop the hearings have made significant progress. Going into the hearings, Code for America and CfA Workers United were disputing the union eligibility of more than one hundred employees – half of the entire Code for America staff. After five days of hearings, the two parties entered a three-day mediation process, narrowing down the list of contested positions to 34.
The union currently has 90 members – more than it went into the NLRB process with, but not as many as it could end up with.
The NLRB hearings concluded on June 29, but could be months before the NLRB shares its view on the union eligibility of the disputed positions. The Code for America official said they could hear back as soon as August. Both sides have until July 24 to submit their final briefs to the NLRB for review.
Mixed feelings over progress
Despite progress, the hearings have not been pain-free. In a statement emailed to StateScoop, union members said they felt frustrated with management's apparent lack of preparedness to participate in the process.
"Over the past 10 months, we've tried to have open conversations and reach agreement with management over who should be included," said the union representatives, who asked to remain anonymous. "Management has been unprepared to have these conversations (failing to provide job duties or justification for why people should be excluded) and has continued to move the goalpost as to who they think is in and out of our union."
Union members also shared concern over the "very clear lack of trust in union workers" expressed in the hearings.
"We heard a lot of testimony as to why Code for America believes an employee cannot do their job if they are in a union," the union representatives said. "For example, we learned that members of the management team were led to believe that union members had an obligation to share confidential information with the union. This is not true."
While the NLRB hearing process was at times "challenging" and "exhausting," the senior Code for America official told StateScoop they felt the outcome of the hearing process was generally positive.
"At the end of the day, we really did see progress around unit definition, which means that we are that much close to finalizing our first collective bargaining agreement," the official said.
The union is already bigger than management expected it to be, but Code for America is proud to have a strong union, the official said. The process has also elicited some internal changes.
"We have to come to realize that there are systems and processes that we had not necessarily put in place prior to having a union," the official said.
The organization is working to get its books and paperwork in order since gathering the information that the NLRB requested sometimes took "longer than any of us would have liked," the official said. They attributed these challenges to the organization's rapid growth, new staff, and changing back-end IT systems.
Back to the bargaining table
Now that the hearing process is over and the scale of the union more defined, both sides told StateScoop they are eager to move forward with contract negotiations.
The union and Code for America leaders have reached tentative agreements on at least a dozen contract proposals, including the grievance and arbitration process, workplace safety, employee background checks, and discipline and discharge. Around 10 proposals are yet to be agreed upon, including holidays and paid time off, promotions, job vacancies and compensation.
The next contract bargaining session is scheduled to take place on Thursday.