California net neutrality bill signed into law, prompting immediate federal lawsuit
The U.S. Justice Department sued the state moments after Gov. Jerry Brown signed the legislation, which seeks to impose rules the FCC overturned in late 2017.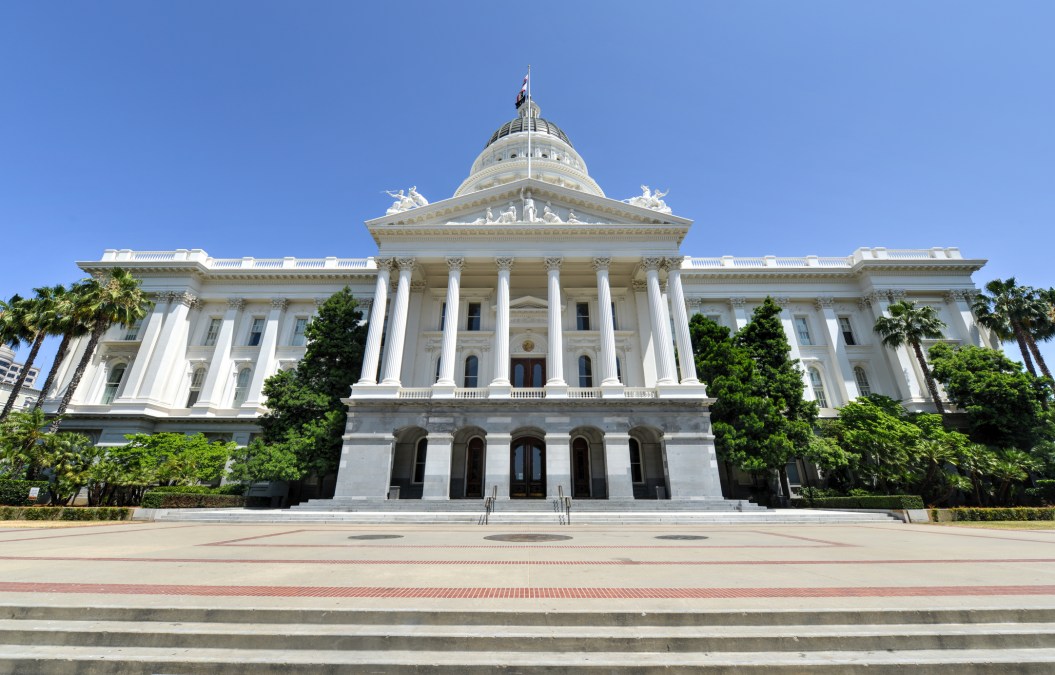 On Sunday, California Gov. Jerry Brown signed into law legislation that seeks to restore net neutrality rules for the state's internet users. The law, which was introduced in January shortly after the Federal Communications Commission overturned its own Obama-era net neutrality rules, is the most aggressive state-level defense of those principles since the FCC's reversal.
The bill's signing prompted an immediate lawsuit from the Justice Department, which accused California of "attempting to subvert" the federal government's deregulatory agenda. The 2015 Open Internet Order had banned internet service providers from throttling or prioritizing certain types of content.
"Under the Constitution, states do not regulate interstate commerce — the federal government does," Attorney General Jeff Sessions said in a press release . "Once again the California legislature has enacted an extreme and illegal state law attempting to frustrate federal policy."
California's net neutrality bill, known as SB822, was approved by the majority-Democratic State Assembly in August by a bipartisan 58-17 vote, with the opposition coming from a handful of Republican members. It has passed the State Senate in June.
The bill was furiously opposed by the telecom industry, which blasted Brown's signing it into law. "We are disappointed in the governor's decision to sign this legislation which threatens the innovation and investment that drive California's economy," CTIA, the trade group that represents wireless carriers, said Sunday.
The law recreates much of the FCC's Open Internet Order, including a provision banning service providers from throttling the speeds at which certain types of content — such as streaming video from Netflix — are delivered to users. It also outlaws a practice known as paid prioritization, in which a deep-pocketed content provider pays an ISP for quicker delivery of its content.
California's rules also go a step further than the FCC's original regulation, prohibiting ISPs from engaging in zero-rating, in which a mobile provider decides that certain content won't count against a user's monthly data cap, such as streaming video from a movie studio owned by the same parent company. With that addition, SB822's supporters have called the legislation a "gold standard," and a model for other states that have sought to impose their own localized versions of net neutrality — a group that also includes Hawaii, Montana, New Jersey, New York, Oregon, Rhode Island, Vermont and Washington.
FCC Chairman Ajit Pai, a former Verizon lobbyist who pushed through the reversal of the 2015 order, accused the new California law of being anti-consumer.
"Not only is California's Internet regulation law illegal, it also hurts consumers," Pai said in the Justice Department's press release. "The law prohibits many free-data plans, which allow consumers to stream video, music, and the like exempt from any data limits. They have proven enormously popular in the marketplace, especially among lower-income Americans."
But California officials said Sunday they're ready to push back against the federal government's opposition.
"While the Trump administration does everything in its power to undermine our democracy, we in California will continue to do what's right for our residents," said State Sen. Scott Wiener, the San Francisco Democrat who introduced the original bill. "Net neutrality, at its core, is the basic notion that we each get to decide where we go on the internet, as opposed to having that decision made for us by internet service providers."
California Attorney General Xavier Becerra, who was among 23 state attorney generals to sue the FCC when it overturned its net neutrality rules, also hit back at the Justice Department's suit, writing on Twitter that "California will not allow a handful of power brokers to dictate sources for information or the speed at which websites load."