Demise of Biden spending plan stalls next-gen 911 funding
After Sen. Joe Manchin's declaration that he won't vote for the White House's Build Back Better Act, proponents of next-generation 911 technology will have to find a new funding source.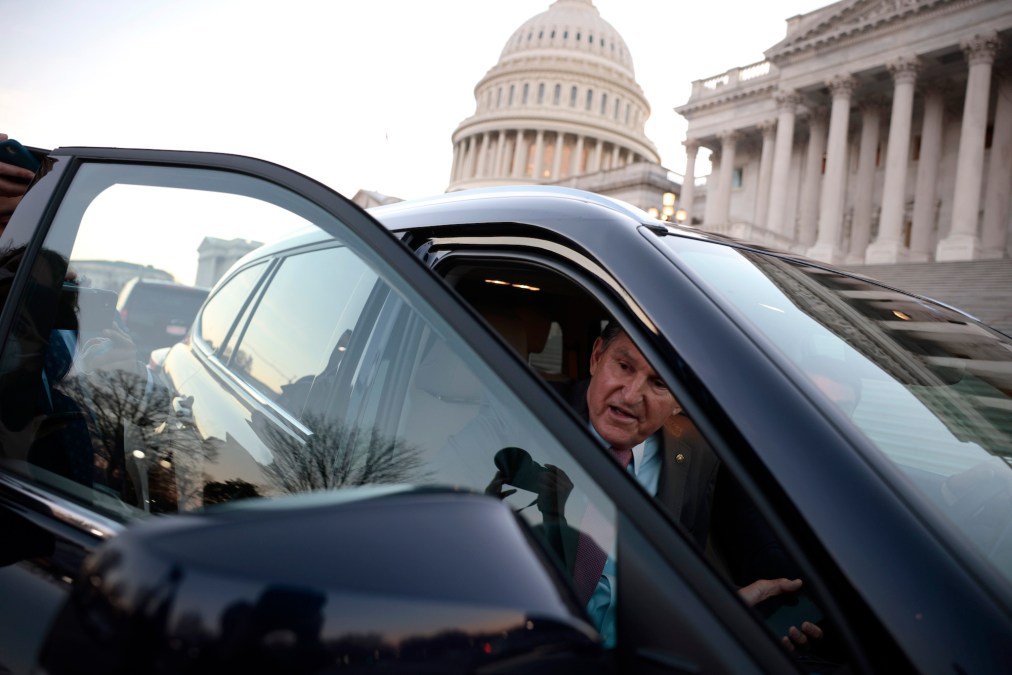 The organization representing the nation's emergency call centers said Monday that the apparent demise of President Joe Biden's social spending and climate bill means that a major chunk of funding for upgrades to next-generation 911 technology is at a standstill.
The Build Back Better Act, which the House passed last month, met its likely end Sunday when Sen. Joe Manchin, D-W.Va., who'd been a centrist holdout on the $2.2 trillion bill, told Fox News Sunday that he "cannot vote" for it, effectively dooming the measure in an evenly divided Senate. While most of the bill was designed around child care, climate-change mitigation efforts and tax credits for families, one of its smaller provisions was $470 million to assist local governments implement modern emergency communications technology.
A full nationwide upgrade to next-generation 911, which includes the ability for callers to transmit photos and videos to call centers, is expected to cost as much as $12.7 billion. While the $470 million in the Build Back Better Act would've only amounted to a small percentage of that estimate, Manchin's opposition to the bill means backers of the new technology will have to turn elsewhere.
"Because the Build Back Better Act was the vehicle chosen by our legislative champions to carry the NG9-1-1 funding, that funding is now stalled along with everything else in that bill," Brian Fontes, the chief executive of the National Emergency Number Association, said in a written statement. "But the transition to NG9-1-1 is still an urgent national priority, and all sides agree there's no way to complete that transition in this decade without an infusion of federal funding."
The bill also included a handful of other measures benefitting state and local technology, including $9 million for the National Telecommunications and Information Administration to establish a next-generation 911 cybersecurity center, studying emerging threats to the new standard, a $35 million boost to the Multi-State Information Sharing and Analysis Center and $20 million for the Department of Homeland Security to continue assisting state and local agencies move their web presences to the .gov domain.
Fontes' statement went on to say that NENA will press lawmakers to still pass next-generation 911 funding in another bill.
"Thus, while we're disappointed at what appear to be insurmountable hurdles to passage of Build Back Better, we remain determined to obtain federal NG9-1-1 transition funding via any vehicle that can be passed and signed into law," he said. "We'll be doing everything we can to encourage Congress to keep at it on this bipartisan issue and make nationwide NG9-1-1 a reality."