Arizona latest state to launch one-stop business portal
Arizona has launched a one-stop business portal for entrepreneurs, a common first step for states seeking widespread digitization.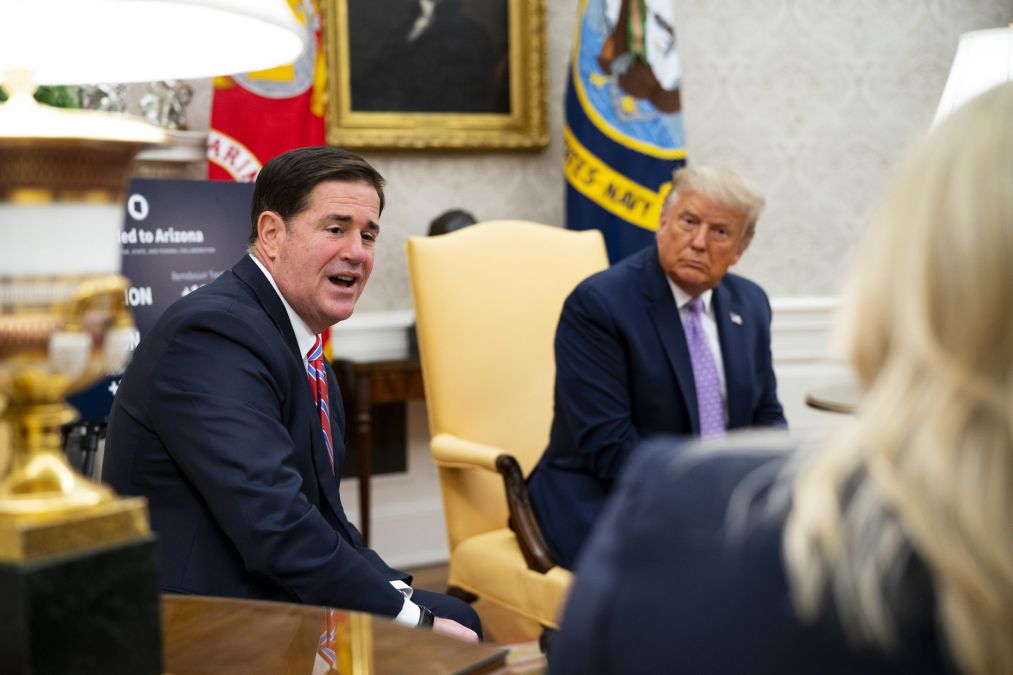 Arizona Gov. Doug Ducey on Friday announced the launch of an online business portal similar to those found in a growing number of other states.
The new website, called Arizona Business One-Stop, represents a typical first step for a state government seeking to wrangle many different services, forms and information into one location. In a press release, Ducey said the website is an extension of his state's status as "the best place in the nation to do business."
"We've eliminated or improved burdensome regulations, lowered taxes for more Arizonans to keep their hard-earned dollars and created a top-rate business environment," Ducey said. "Over the past eight years, we've taken action to run government at the speed of business and not stand in the way of entrepreneurship and innovation. Now, with this streamlined interagency process, starting a business in Arizona has never been easier."
Ducey, a Republican who's wrapping up his second term in Phoenix, will be replaced Jan. 2 by Gov.-elect Katie Hobbs, a Democrat who narrowly beat out Republican candidate Kari Lake. (Lake, who was endorsed by Donald Trump, said Thursday she refuses to concede the race and that her legal team is "exploring every avenue to correct the many wrongs that have been done this past week.")
Ducey said the state's new business portal eliminates the need for business owners to submit duplicative paperwork, attend in-person meetings or hold accounts with numerous agencies to manage their applications. Instead, entrepreneurs can access all information related to permits and applications in one location, the state claims.
Small business portals like Arizona's are a common first step for states seeking to gather all of their citizen-facing business processes in one location. As an economic development initiative, business one-stop portals are often an attractive initiative for governors, while their chief information officers typically have their sights set on eventually gathering services from across the entire enterprise.
Arizona CIO J.R. Sloan earlier this year told StateScoop that the federal grant funding headed to states, via pandemic relief programs and last year's $1.2 trillion infrastructure law, is an opportunity to revamp systems and services that have remained unchanged for decades.
"These systems have come up on their lifecycle and need to be replaced," Sloan said. "That's a long time, a lot of data, a lot of business processes."