Written by
StateScoop Staff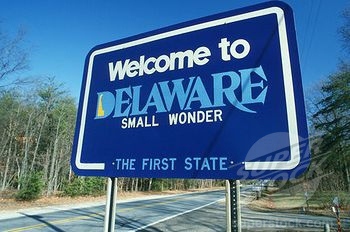 Delaware became the first state in the nation last week to pass a law giving the family of a deceased person access to their digital assets — such as a Twitter, Facebook or email account — as if they were physical property.
Called the "Fiduciary Access to Digital Assets and Digital Accounts Act," the law grants heirs and the executor of the will the same power over digital accounts or devices like typically bequeathed items, such as a house or money.
The law grants access to email and social network accounts but also online banking, shopping, web hosting and domain name management accounts as well. It also extends to any "digital device," which includes computers of all shapes and sizes and phones.
"This problem is an example of something we see all the time in our high-tech age – our laws simply haven't kept up with advancements in technology," Rep. Darryl Scott said in a statement. "By signing this bill into law, we're helping to protect the rights and interests of the average person in the face of a rapidly evolving digital world."
The Uniform Law Commission, a nonprofit that lobbies to enact model legislation across all jurisdictions in the United States, adopted the legislation earlier this year and then lobbied states to pick it up. Delaware is the first to make it happen, although some other states, including Idaho and Nevada, have some regulations in place for dealing with digital assets of the deceased.
The law pertains specifically to residents in Delaware and not the corporations that reside there. Delaware has a very corporate friendly culture, and some major technology companies, including Twitter, Facebook and Google, are incorporated there because of the tax advantages. They will not be subject to the new law unless the person who died has their estate under the jurisdiction of the Delaware government.
Kelly Bachman, a spokeswoman for Delaware Gov. Jack Markell, explained the law, refereed to as House Bill 345, a little bit further to ArsTechnica:
"If a California resident dies and his will is governed by California law, the representative of his estate would not have access to his Twitter account under HB 345. But if a person dies and Delaware law governs his or her will, the representative of that person's estate would have access to the decedent's Twitter account under HB 345. So the main question in determining whether HB 345 applies is not where the company having the digital account (i.e., Twitter) is incorporated or even where the person holding the digital account resides."
Proponents of the law are happy to see Delaware enact the law, but as the state with only the nation's 45th largest population at just one million residents, the nationwide effects are minimal. The real power of the law will come if a larger state, such as California or Texas, decides to adopt it.