NTIA chief says states have 'homework assignments' on broadband permits 
States must accelerate broadband construction permit processes before federal grant money arrives, NTIA Administrator Alan Davidson said.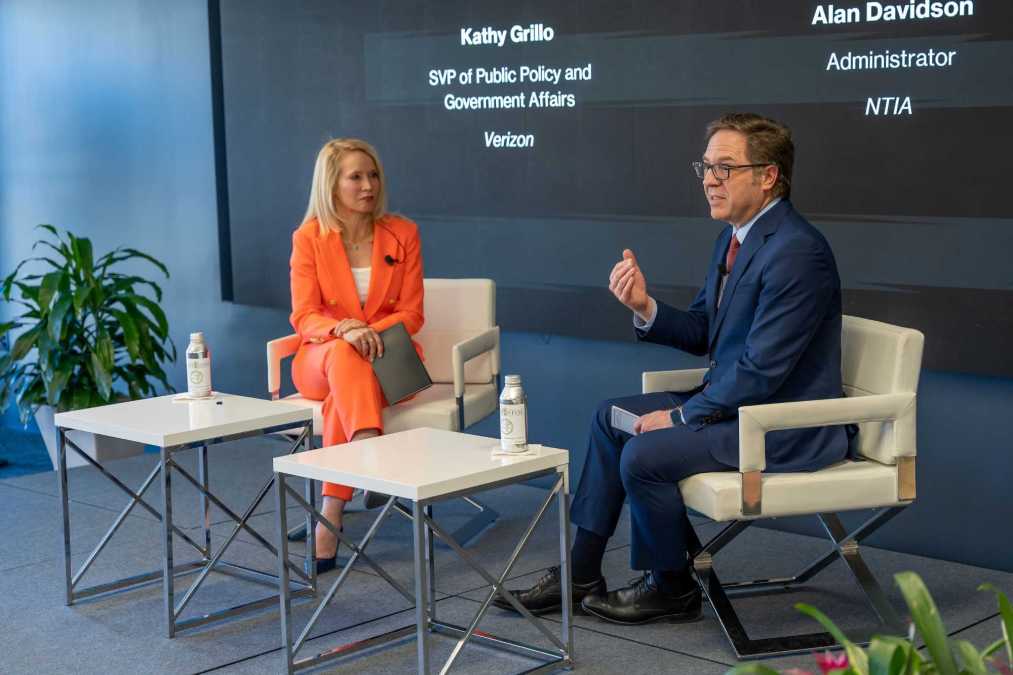 Internet service providers will need to secure multiple permits to build broadband infrastructure — a process that is currently so time-consuming it could significantly hinder efforts to close the digital divide, internet policy experts said Wednesday.
At the federal level, discussions about broadband permitting reform are underway, but state and local governments should also take this issue seriously to ensure federal broadband grants are spent effectively, Alan Davidson, the head of the National Telecommunications and Information Administration, said at an event in Washington hosted by Verizon.
The NTIA is expected to announce in June how much funding each state will receive from its $42.5 billion Broadband, Equity, Access and Deployment, or BEAD, grant program. But states need to think ahead to get "shovels in the ground" quickly, Davidson said.
"This is a good example of something that's not a 'today problem,' but it's going to be a 'soon problem' for our grant program," he said.
The NTIA is working with other federal agencies, including the Bureau of Indian Affairs, to streamline permit approval processes, but the agency is concerned that permitting at the state level could potentially be a "bigger issue," Davidson said.
When states submit plans to the NTIA for how they plan to distribute their BEAD allocations, they will be required to include the steps they will take to ease their permitting processes, he said.
"It's one of the homework assignments [that states will have to complete], and we're going to take it pretty seriously," he said.
As a steward for billions of dollars in federal funding to move the needle on broadband access and adoption, the NTIA "needs all hands on deck to make this work," Davidson said.
He said the NTIA also wants to ensure that the Affordable Connectivity Program — a Federal Communications Commission program that subsidizes internet bills for low-income households — "continues to thrive."
"If we do this right, it will be a very important moment in our history," Davidson said, comparing broadband expansion to historical infrastructure achievements, such as connecting all Americans to water, electricity or building the interstate highway system.
"This is our generation's big infrastructure moment, this is our chance to connect everybody in America."
The fate of the Affordable Connectivity Program, which is projected to run out of funding next year without continued support from Congress, was one of several topics discussed at the Verizon event.
"I've been outspoken in support of ACP in part because I think it is a better program than anything we've done before," Mike O'Reilly, a former FCC commissioner, said on Wednesday.
Despite bipartisan support for the program, O'Reilly expressed some doubt, however, that Congress would prioritize continuing the program.
Congress recently failed to reauthorize the FCC's authority to auction spectrum — a responsibility that the FCC has held for more than 30 years and has used to raise billions of dollars. While the House approved reauthorization in February, disagreements in the Senate over military spectrum needs led to an impasse that has yet to be resolved.