14 years and counting: Texas set for new governor
Democrat Wendy Davis got national attention after a filibuster last year in the Texas state senate. Can she parlay that fame into a seat in the governor's mansion in Austin and control of the state's nearly billion information technology budget?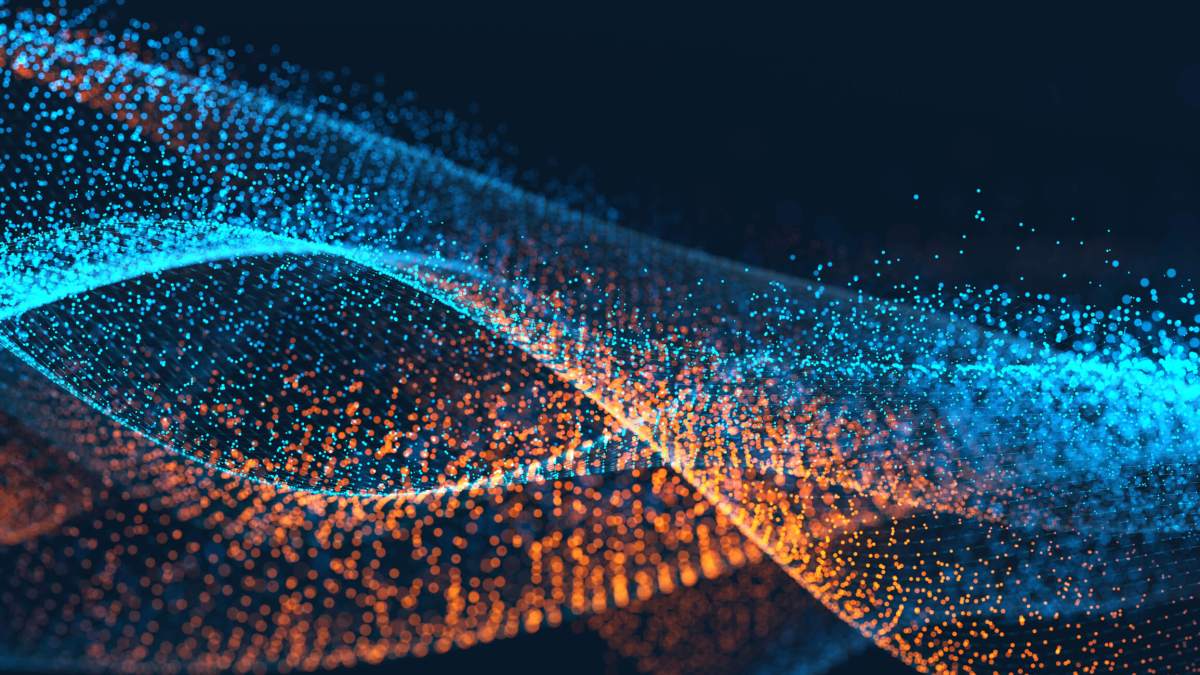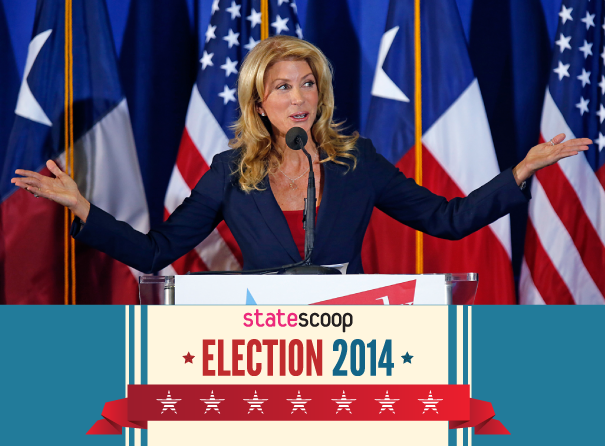 After more than a decade with a Republican incumbent governor, Texans will have a new choice in 2014 as Rick Perry will not seek a fourth term after spending the past 14 years leading the state and its nearly $3 billion information technology budget.
The race now comes down to Democratic state Sen. Wendy Davis, above, and Republican Greg Abbott, the state's attorney general since 2002.
Of the two, Davis has received the most public attention, mostly after she filibustered for 13 hours on the floor of the Texas State Senate against proposed abortion regulations while sporting a pair of hot pink tennis shoes while delivering her speech.
Now, less than five months from the general election in November, Davis is hoping the momentum from that speech will get her within shouting distance of Abbott, who has held a double digit lead most of the race.
An early-April poll from Public Policy Polling had Abbott with 51 percent of the vote, compared to Davis' 37. But a more recent poll conducted by the University of Texas and the Texas Tribune paints a slightly rosier picture for Davis with Abbott up by 12 points as of June 8.
In the state's primary elections, which were held in the beginning of March, Abbott handily defeated his challengers, bringing in more than 1.2 million votes and capturing nearly 92 percent of the Republican primary vote over three challengers.
On the other side, Davis beat challenger Reynaldo "Ray" Madrigal with nearly 80 percent of the vote. The candidate brought in just over 430,000 votes total.
While this race has many implications across Texas, one of the biggest is technology. Texas spent close to $3 billion per year on information technology for fiscal year 2011 and 2012. In fiscal year 2007, spending at the state level hovered around the $2 billion mark, showing a steady increase in how much the state spends on IT.
According to numbers from the state's Department of Information Resources, spending on technology represents just more than 3 percent of the state's total budget.
Although neither candidate has taken a clear stance on information technology, Abbott's issues page on his campaign website identifies open government and transparency as one of the key issues he is running on.
"An open government is the bedrock of a free society," Abbott's website says. "For decades, Texas has had some of the strongest open government laws in the nation – laws ensure that Texans can know what their government is doing and how their government makes the decisions that affect their lives."
Davis' issue page on her website does not identity any IT-related issues, but she does push for government accountability, mainly through her state senate experience of enacting legislation to force corporations that receive government subsidies to return money if they fail to meet obligations.
"Insider deals, special interest tax breaks, and favors for political cronies: that's not how we ought to be doing business in Texas," Davis' page reads. "Some of our elected officials have turned state agencies and programs into their own personal piggy bank, granting favors to their friends, rewarding donors, and furthering their own interests."
While in the state senate, Davis co-sponsored legislation that would specify taxation requirements for Internet companies in Texas.
The bill, called Internet Sales Tax, was passed by the Texas House and Senate, but vetoed by Perry.
The state initially struggled with a data center consolidation project, but following a reorganization in July 2012 have seen much stronger results and have had a high-level of customer satisfaction. Leading that effort has been Karen Robinson, the Executive Director of the Texas Department of Information Resources and state chief information officer. Robinson was named to her position in 2010 after serving on an interim basis and has been the leading force in fixing the IT problems that originally plagued the states. Since the data center contract reorganization in 2012, the state has seen a 12 percent annual consolidation factor increase and much happier customers, according to monthly surveys the department conducts.

Texas is just one of three states, with Georgia and Virginia, that has outsourced a large portion of its information technology needs to an outside vendor. Once seen as mistakes, these programs in each state are beginning to show the fruits of years of struggle.
Robinson is selected by a Board of Governors that oversees the DIR and not the governor. With the board chair in place until 2019 and Robinson showing a high-level of success and customer satisfaction, it is unlikely a change in the governor's mansion will impact her work.
Robinson, a StateScoop 50 Award Winner, discussed a number of current initiatives in an interview with StateScoop Radio this past March.
Robinson mentioned the state's efforts in the cybersecurity space and a new security framework it put out for the state's vendors. Robinson also discussed how she has worked closer with the state's agencies to give them more of a voice in its data center agreement, along with previewing some projects coming down the pipeline.
For almost all of the past two decades, Texas has had a Republican governor; the last Democrat to hold the office, Ann Richards, left the governor's mansion in 1995.
From there, George W. Bush served nearly two terms, but resigned in December of 2000 after winning the presidential election.
Perry, who was Bush's lieutenant governor, served the rest of Bush's term and then ran for an election to his own first term in 2002, then again in 2006 and 2010. At the conclusion of his term, Perry will be only the fourth governor in Texas history to serve three terms.
If Abbott wins the election, he will become just the sixth Republican governor of the 46 to hold the office in the state's 169-year history (see StateScoop's infographic on the left), a fact that at first seems odd considering Texas has voted Republican in the last nine Presidential elections dating back to 1976, elected two Republican senators and 24 of its 36 representatives in the U.S. House come from the GOP.
Even though early numbers are in Abbott's favor, Davis is far from ready to give up the fight. Despite being down in the polls and fundraising, Davis said Saturday it was "absurd" to say her chances of victory were fading, according to the Associated Press.
"We have four months left," Davis said in an interview with reporters. "I trust that people are going to commit the energy to make this happen, I truly do."