Wisconsin expands use of post-election audits
Following recommendations from election-security experts and the national academies, the state will review 5 percent of all ballots cast in elections, beginning in November.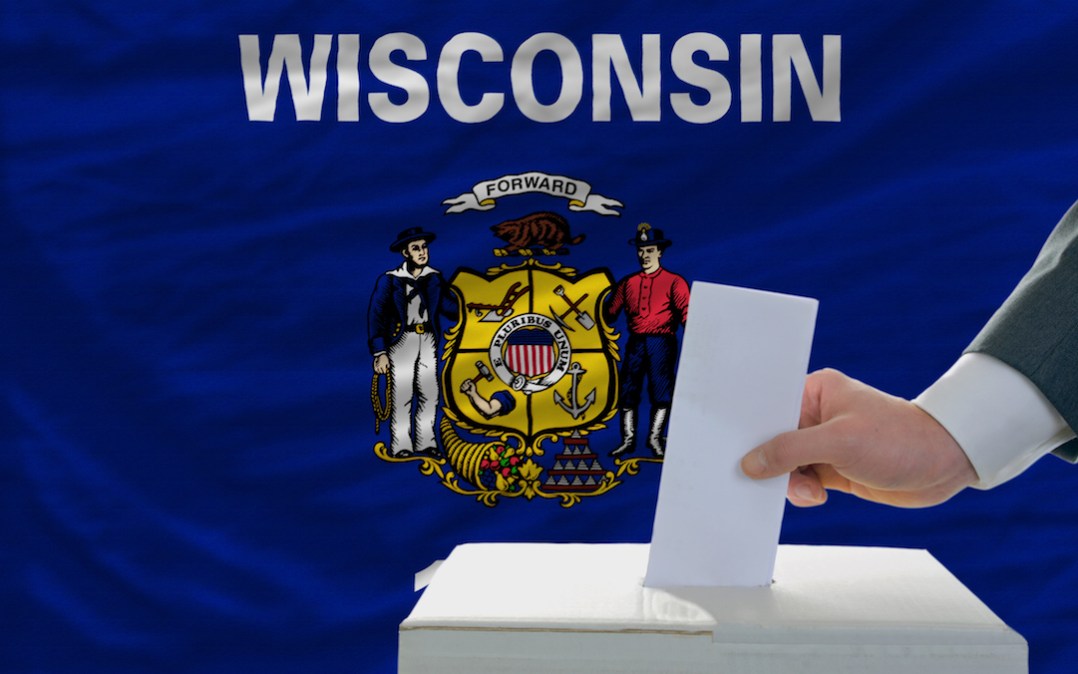 Wisconsin officials were praised Friday by election-security advocates for expanding the state's use of post-election audits. The Wisconsin Elections Commission announced that it voted unanimously Tuesday to require audits in 5 percent of precincts throughout the state after every general election, beginning Nov. 6.
The decision is evidence that the clock has not run out yet on states seeking to improve their ballot-security procedures before Election Day, said representatives of Verified Voting, which advocates for paper-based voting systems and Public Citizen, a consumers' rights group.
Under Wisconsin's new system, election officials will randomly select at least 183, or 5 percent, of the state's 3,660 precincts to review voting equipment. The audit sample will include at least one precinct from each of the state's 72 counties, but no more than two precincts from any single municipality.
Local clerks will hand-count the ballots from their machines, comparing how the paper ballots are marked compared with what was recorded on Election Day. Precincts being audited will be notified of their selection on Nov. 7, the day after the election, with results due back to state officials in Madison by Nov. 28 before results are certified on Dec. 3.
Previously, the Wisconsin Elections Commission only selected 100 "reporting units" — a technical term for precincts — across the entire state. Those audits were also conducted as late as two weeks after the commission had already certified the relevant election's results.
The new audit procedures also require each type of ballot machine in selected precincts to be reviewed, a consequence of the state's diverse inventory of voting equipment.
"Wisconsin is a tricky state to audit," said Verified Voting spokesperson Aurora Matthews. "Some precincts are all paper. Some are not." A spokesperson for the Wisconsin Elections Commission pointed out the electronic machines that collect about 10 percent of the state's ballots do produce paper trails.
Organizations like Verified Voting have pushed states to adopt stronger post-election auditing rules as means to safeguard against security threats that could tamper the recording of votes. "Robust, routine post-election audits of vote tabulation machines are vital for protecting U.S. elections and bolstering public confidence," Mark Lindeman, the group's senior science and technology policy officer, said in a press release.
The National Academies of Science, Engineering and Medicine has also prodded states to undertake stronger post-election auditing measures. In a report published earlier this month , the group urged election officials to take machines that cannot produce paper backups of votes out of circulation as soon as possible.
A state swapping out its entire inventory of suspect voting machines before this November's election is practically impossible with less than six weeks to go, in terms of both cost and logistics. New Jersey, one of five states that exclusively uses touchscreen voting machines that do not produce paper trails — and thus cannot be audited by hand — estimates it will cost as much as $80 million to replace its equipment over several years.
A more robust audit protocol may be a more plausible, and affordable step in the short term, especially in a place like Wisconsin, where Republican Gov. Scott Walker is in a tight race for a third term against Democratic nominee Tony Evers.
"Many states and localities are struggling to improve audits or even get the paper ballots necessary to audit in these last weeks leading up to the November elections," said Aquene Freechild, a co-director of Public Citizen's Democracy Is for the People campaign. "Wisconsin is making the most important state-level improvement possible for securing the vote count at this juncture."
Thirteen states currently do not require any type of post-election audit, according to the National Conference of State Legislatures, including several of the five states that offer no paper backups. Six more states, including Tennessee and Texas, lack paper ballots in most of their counties, weakening the audit process.
But Wisconsin's move may be the tip of a trend toward robust, paper-based auditing procedures. Michigan residents will vote in November on an initiative requiring stronger post-election audits, while Nebraska and Nevada have laws giving state election officials the power to conduct audits at their discretion.