Wisconsin CIO David Cagigal to step down
Cagigal, who joined the state government in late 2012 and was one of the longest-tenured statewide CIOs in the country, will step down June 19.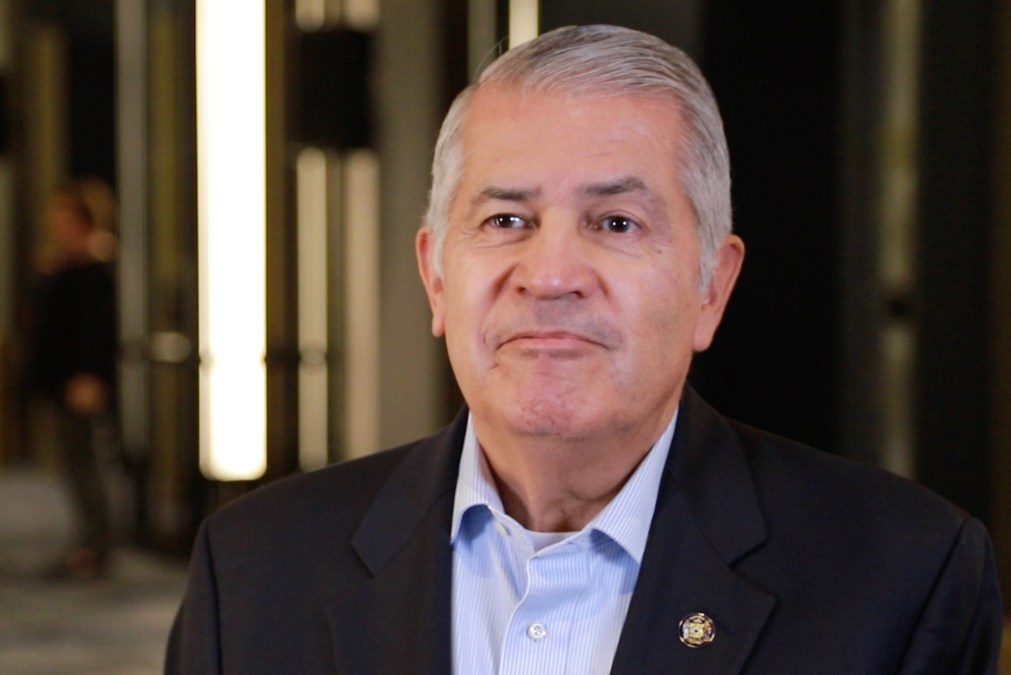 Wisconsin Chief Information Officer David Cagigal said Tuesday he plans to step down from his position June 19 after nearly eight years with the state government.
Cagigal, who was appointed as CIO in late 2012, joined the Wisconsin government after several decades in the private sector, including stints at the oil giant Amoco, appliance manufacturer Maytag and Alliant Energy, a Midwestern power utility.
"It's time. After nearly eight years, it's time for me to move on and end my service as the Chief Information Officer for the State for Wisconsin on June 19," Cagigal wrote to employees of the Wisconsin Division of Enterprise Technology in a note obtained by StateScoop.
Cagigal's memo went on to praise his agency's work in consolidating state data centers, the launch of a new enterprise resource planning system, expanding broadband connections to state offices and educational facilities and boosting the state government's cybersecurity resources.
"I am moving onward believing that you are engaged and providing the best customer service to our agencies and residents of Wisconsin," he wrote. "This is prerequisite understanding as we continue to perform our duties and receive the many accolades that have come our way even during some incredibly challenging times. Most recently, our customers have come to better understand your capacities and capabilities which are impressive."
In addition to serving as Wisconsin's top IT official for nearly eight years, Cagigal was also one of the country's longest-tenured state CIOs. He was also one one of the few state IT chiefs to survive a party switch in 2019, when Democratic Gov. Tony Evers took office after defeating Republican Scott Walker.
In a recent episode of the National Association of State Chief Information Officers' "Voices" podcast, Cagigal credited his longevity partly to the fact that Wisconsin's CIO answers to the secretary of the Department of Administration, rather than directly to the governor.
"If I was on the governor's Cabinet it might have made a difference," he said on the podcast. "Everything's changed around me while I've stayed in my office. The CIO and technology dimension is basically agnostic."
Cagigal also said that one of his greatest challenges while serving as CIO was managing other state agencies' expectations of government IT, which he said can sometimes be inflated by advancements in consumer technology.
"What really impacts any CIO public or private is consumer technology. There's a big gap between expectations of consumer technology. There's a big disconnect," he said, comparing the difference between personal devices like iPhones and data centers used by state governments. "One thing CIOs have to constantly worry about is that when you have a great idea, it has to be a mature technology."
Cagigal could not be reached for comment about his departure.