Virginia governor issues AI directive, warns government 'too slow' with policy
Virginia Gov. Glenn Youngkin charged state offices with reviewing potential AI hazards and noted that federal and state officials have been "too slow" to draft policies.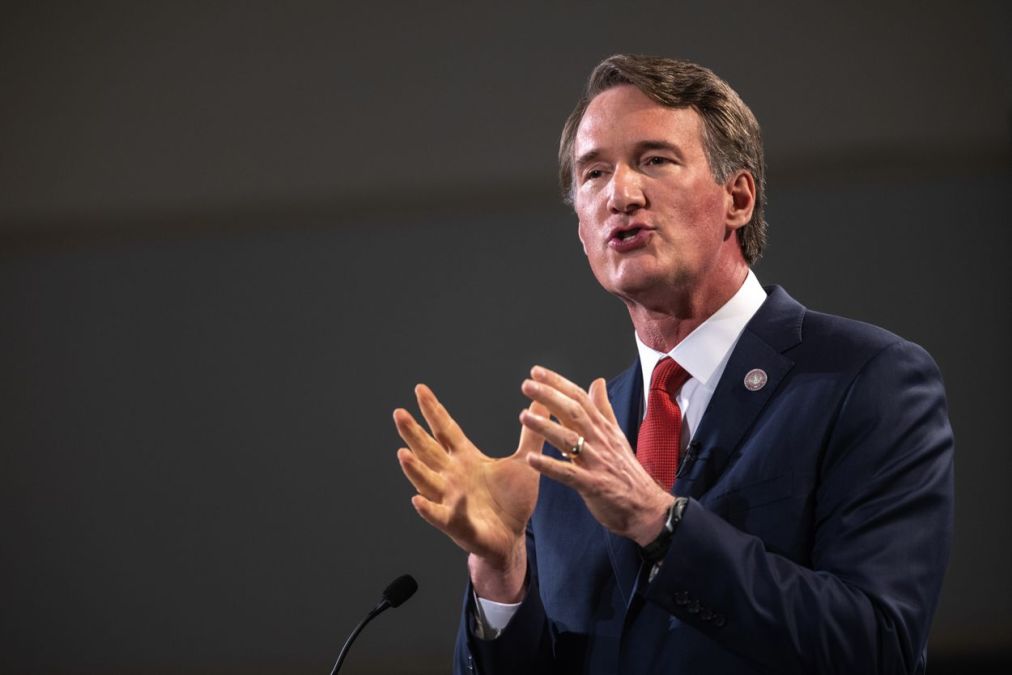 Virginia Gov. Glenn Youngkin on Wednesday signed an executive directive on artificial intelligence, following the many other states seeking to harness and regulate the emerging technology.
Youngkin said in a statement accompanying his directive that the commonwealth is, and will continue to be, a "leader in technology." The directive charges the Office of Regulatory Management, the state chief information officer and relevant secretariats with reviewing potential AI usage within the state and establishing standards.
Virginia joins a growing list of states — which includes California, Pennsylvania and Kansas, among others — in ordering investigations to safeguard state operations and economic development. These include determining which state jobs would benefit from AI use, how to protect individual privacy and what the impact on the state's energy department will look like.
Youngkin said the directive is meant to seize opportunities that AI presents, like personalized tutoring for K-12, and mitigate risks such as threats to individual privacy — all while maintaining trust and security throughout deployment.
"The increasing use of AI, especially generative AI, offers tremendous opportunities to transform the way we serve all Virginians, from launching innovative personalized education tools to improving customer service and beyond," Youngkin said. "At the same time, we must ensure that these AI products and technologies have appropriate standards and guardrails to protect individual privacy rights in a transparent manner."
As in other states, Virginia is looking to protect itself from risks associated with AI, like job displacement, privacy intrusions and negative impacts on education. Youngkin's directive notes that usage could also have a positive impact on how the state government operates and increase productivity.
Similar to Pennsylvania's executive order, which empowered state agencies to establish pilot programs and determine which jobs would benefit from AI, Youngkin's directive seeks to establish experimental programs to test the technology to "make government work better for Virginians."
The directive repeatedly mentions the importance of ensuring AI use is secure and does not risk individual privacy, while also remaining transparent and secure, much like Kansas's generative AI policy, which emphasizes protecting citizens' data and mitigating security risks.
Both California and Virginia are involving their departments of energy to better understand how experimenting with AI will increase energy demands and capacity requirements.
Virginia's directive notes generative AI's rapid development pace and that the commonwealth is among the nation's leaders in technology research and development. It also warns that government has been too slow in understanding AI and establishing necessary safeguards.
"Policymakers at both the federal and state levels are working to understand this technology and establish necessary guardrails; however, the pace is too slow," Youngkin stated in the directive.
The state plans to have the actions outlined in the directive completed and accompanied by recommendations for use from the CIO and Office of Regulatory Management by Dec. 15.