Vermont's AI council sets interim language to cite AI tools used in state work
Vermont AI director Josiah Raiche said the citation will be used in tasks "where AI is either being used a bit more deeply or the content is being distributed a bit more widely."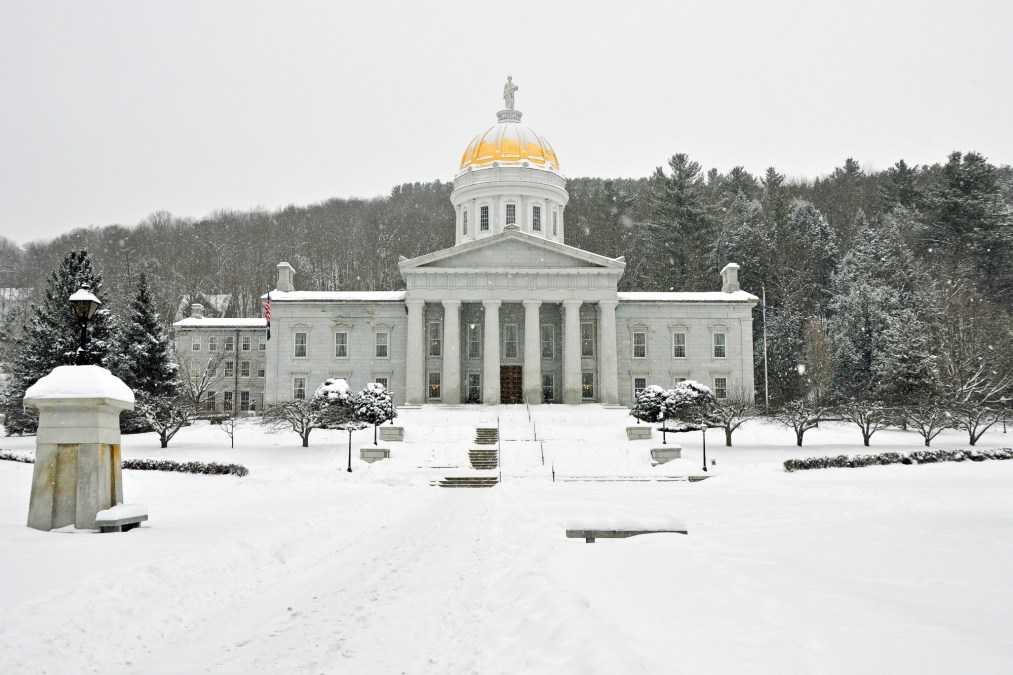 Members of Vermont's council on artificial intelligence agreed in a meeting Friday to implement a standard language template for state employees to use when citing the use of AI in their work. The council also continued discussions on generative AI's use in emergency scenarios.
Friday's discussions built on an earlier meeting in which the members discussed different scenarios in which AI tools could be used and when they needed to be cited, including brainstorming a press release or drafting public-facing web content. Josiah Raiche, Vermont's director of artificial intelligence, explained the citation will be used in tasks "where AI is either being used a bit more deeply or the content is being distributed a bit more widely."
"We're not suggesting that you would need to say 'I used generative AI' if you're using it for a grammar check, for example," Raiche said Friday. "But if it was some sort of public-facing content and you were using it in the drafting or production of that content, this is where we're thinking that it would be appropriate to say: 'I used generative AI, here's the one that I used and here's how I used it.'"
Vermont's interim language for citation reads: "This content was [drafted, edited, translated] with the assistance of a generative artificial intelligence [Bard, ChatGPT, LLaMA]. The content has been reviewed and verified to be accurate and complete, and represents the intent of [office, department, the state, or a person's name]."
Raiche said the language will appear at the bottom of the content, similar to an academic citation or footnote.
"I think clarity being a primary goal, this is excellent," Mark Holmes, Vermont's chief technology officer, said during Friday's meeting.
Generative AI for emergency communications
The council also discussed a template to be used to translate content during emergency situations in order to communicate messages to residents who do not speak English as their first language.
"We need to get information distributed broadly to them very quickly, and the need to distribute information was moving faster than our ability to use the translation services that we have available," Raiche said. "So the idea is that we use language like this, that is content was translated with the assistance of generative artificial intelligence."
The emergency template the council considered reads: "This content was translated with the assistance of generative artificial intelligence [Google Translate, Azure AI]. The content has NOT YET been reviewed and verified but will be by [date within 24 hours]. This notice will be updated when the review is complete. For any questions about this content or to report confusing or conflicting text, please contact [office-email@vermont.gov]."
The council did not agree on the emergency template and debated when it should be used as well as timelines for when an official translation could realistically be delivered.
Xusana Davis, Vermont's director of racial equity, said during the meeting that while generative AI is improving every day, it's not mature enough for the state to rely on it to communicate with residents in emergency situations.
"But we recognize that sometimes something happens in an absolute flash and you really have to get something out," Davis said. "This is definitely a plan B or plan C. This is not plan A."
Jenn Morrison, Vermont's public safety commissioner, agreed that providing an official translation within 24 hours is "desirable," but said that there might be some scenarios in which getting a translation by a human might not be possible.
"We can try and get something translated, but if we're calling them on Saturday morning at three in the morning, it could be Monday afternoon before we get a service that will verify [the translation]," Morrison said. "I don't know how locked in we want to be to the 24-hour window."
The council plans to revise and discuss the emergency template at a later meeting.