Vermont CIO Shawn Nailor to retire
Shawn Nailor, who spent 35 years in Vermont state government before unexpectedly becoming CIO last year, is retiring.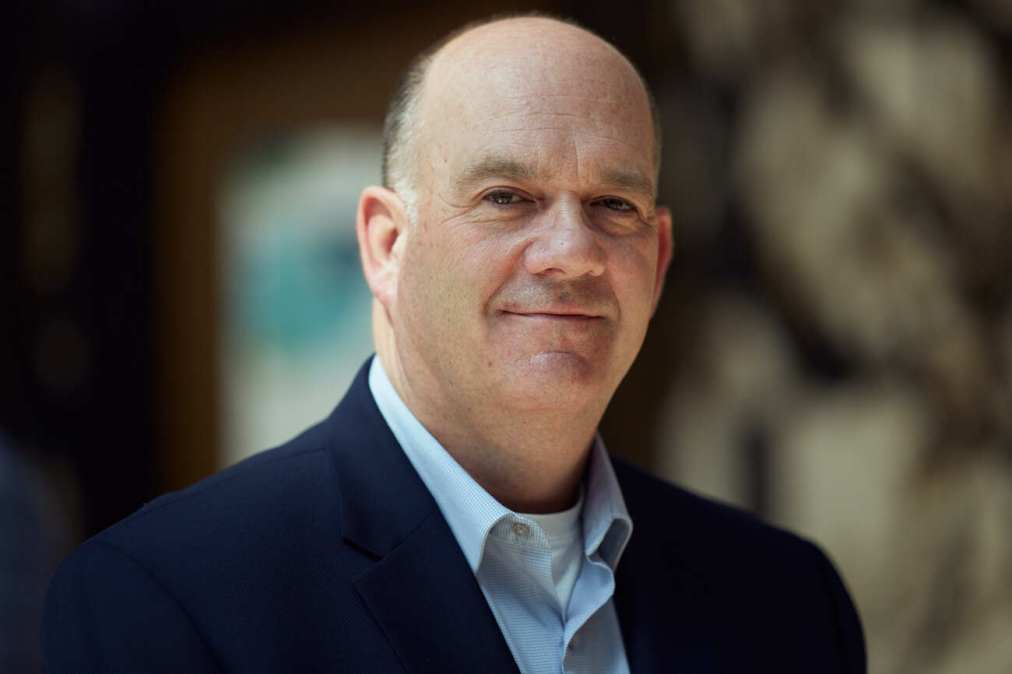 Shawn Nailor, who's spent 35 years serving the Vermont state government, including the last six months as chief information officer, will retire at the end of the month, he confirmed to StateScoop in a recent interview.
Nailor capped off his career in Montpelier with an unexpected stint as CIO following the sudden departure of John Quinn last fall. Looking back at a career that began in transportation and civil engineering and then transitioned into technology-focused roles — including at a technology agency whose creation he initially opposed — Nailor said being thrust into Gov. Phil Scott's Cabinet ahead of his planned retirement was "a whirlwind, a rollercoaster" and a "tremendous opportunity."
"We are 100% centralized so the joys that come from that is you can really help to make change happen in the technology landscape because there's not other people you're trying to convince on the way," Nailor said. "The counterpoint is every single system is your responsibility and almost daily one of them is having a problem. It was rewarding and also stressful and a serious commitment. It's also a high-risk role. There's just a risk of something going down daily, but the risk is probably most to your calendar."
Nailor said he started his career in state government after picking up his associate's degree on May 14, 1988, a Saturday. He started a job at the the state's transportation department the following Monday, attracted to government service and a guarantee he'd be allowed to stay with his family in Vermont. After four years building roadways, his knowledge of computer-aided design — then a hot technology — made him an attractive candidate to help with some of the state's software projects at the time.
In 1994, Nailor helped the American Association of State Highway and Transportation Officials develop a construction management system called SiteManager, which launched a few years later and is only now being phased out of use. A few years later, he helped the Vermont Agency of Transportation build out its use of geographic information systems, using Esri software to do linear mapping.
"We really were early adopters," Nailor said.
Nailor said that as he was entrusted with more technology projects, his role in the transportation department grew, and by the mid-2000s, was its de facto deputy CIO. He recalled assisting in 2011 with the state's response to Hurricane Irene, setting up maps to show where communities had been struck and where infrastructure like bridges had been damaged.
"We quickly signed a deal with Google within a few hours to have them stand up what was called a crisis map at the time and so we were providing GIS data to what roads were available, closed, restricted, to Google," he said. "Within 36 hours they [had it online]. That was an interesting opportunity that, while you wish it was for better reasons, really allowed us to showcase the value of the technology we were using at Transportation at the time."
'Deadly opposed to it'
Nailor briefly held the CIO role at the transportation department in 2017, before then-Gov. Phil Scott took office and signed an executive order rolling the state's then-federated IT functions into the new Agency of Digital Services. Nailor wasn't happy.
"I had just become the CIO and we had the best damn technology group in state government, so when it was announced that this was going to get centralized, I was deadly opposed to it," he said. "Because I knew Transportation had nothing to gain by it. We were already pretty well funded — transportation agencies tend to get lots of federal funds — and you're working with engineers, so everyone's pretty progressive about how to apply technology to solve engineering problems."
Nailor said he soon realized he was being "selfish" and that the consolidation would be constructive for a collection of state agencies that were "haves and have-nots" in their technology access. Though initially, he said, things went "poorly."
"You don't create an agency overnight to get to be a successful agency," he said. "I would say it was five years before I felt like we were hitting our stride. We didn't have the support-services types of groups. We didn't have a business office, we didn't have budget folks, we didn't have logistics people who worried about inventories and stuff like that. I felt like out of the gate we stumbled a little bit, but within months we were showing the value in why this was an important decision."
'Shawn 2.0'
After five years of Quinn's leadership, with Nailor serving as deputy secretary, the Agency for Digital Services finally hit its stride last year, he said.
"This year's session in the state house, we were called into committees we never had been in the past and I think we've gotten to that point of maturity where the legislative branch recognizes the knowledge and experience we have and they're starting to stop and think about … technology implications," Nailor said.
He recalled the agency's urgent work helping the Vermont Department of Labor respond to the surge of unemployment claims at the onset of the COVID-19 pandemic. He also pointed to the agency's role in forming a council overseeing cybersecurity for critical infrastructure.
"The ideal is over the next few years Vermonters will know that government is working with their critical private entities that deliver things like water, wastewater and electricity to them, natural gas and the hospitals to be a little bit more coordinated and a little bit more cyber resilient as a result," he said.
Nailor said he'll spend the next two months exploring the Northern Rocky Mountains with his wife, but that he's unlikely to be retired for good.
"I don't know what Shawn 2.0's going to be," he said. "But I'm 55, so I feel like I've still got quite a bit left in me. I'm probably going to do something in the tech space."