TransparentBusiness founder offers $1 million for Putin's arrest
Alex Konanykhin, a Russian expat who founded TransparentBusiness, said he wants the Russian president arrested as a war criminal over the invasion of Ukraine.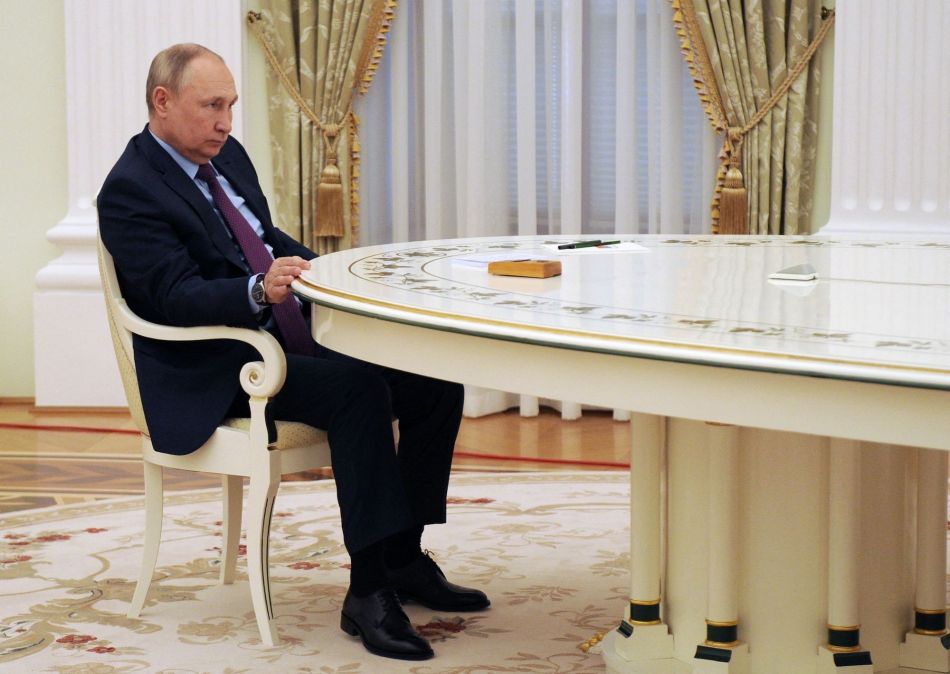 The founder of a productivity-tracking software firm that previously tried to convince state governments to install its products on contractors' computers said Wednesday that he's offering $1 million to any Russian military officer who arrests Russian President Vladimir Putin as a war criminal over the invasion of Ukraine.
"I promise to pay $1,000,000 to the officer(s) who, complying with their constitutional duty, arrest(s) Putin as a war criminal under Russian and international laws," read a Facebook post by Alex Konanykhin, a Russian expat and the founder of TransparentBusiness, the company that three years ago alarmed state chief information officers with its aggressive lobbying efforts in state capitols across the country promoting legislation that would've required the use of its software. (That campaign proved largely unsuccessful.)
Konanykhin, 55, left Russia in 1992 as a political exile and has since remade himself as a tech investor and founder of a string of web-based companies ranging in services from Wikipedia-article editing to TransparentBusiness' tracking software. More recently, he launched a "Shark Tank"-style reality-competition show called "Unicorn Hunters," in which he and his colleagues — including former 'N Sync singer Lance Bass — rate startup companies.
In his Facebook post, Konanykhin said Putin is "not the Russian president" due to the way he rose to power in the late 1990s and how he's held his grip through the persecution of his political opponents.
"As an ethnic Russian and a Russia citizen, I see it as my moral duty to facilitate the denazification of Russia," Konanykhin wrote.
"What prompted me was the war crimes Putin's army is committing in Ukraine," he told StateScoop via email. Konanykhin also said he's made financial donations to the Ukrainian army and "related causes."
The first version of Konanykhin's post featured a photograph of Putin inside a "dead or alive" poster, but was removed by Facebook. Konanykhin later reposted his bounty offer without the image, and wrote later on LinkedIn: "Some reports suggest that I promised to pay for the assassination of Putin. It is NOT correct."
"If enough other people make similar statements, it may increase the chances of Putin getting arrested and brought to justice," he told Insider.