Sustainable electronics a growing trend in state and local government
"Ecolabels" like the Green Electronics Council's EPEAT are encouraging sustainable buying in governments that can exert outsized influence on the environment.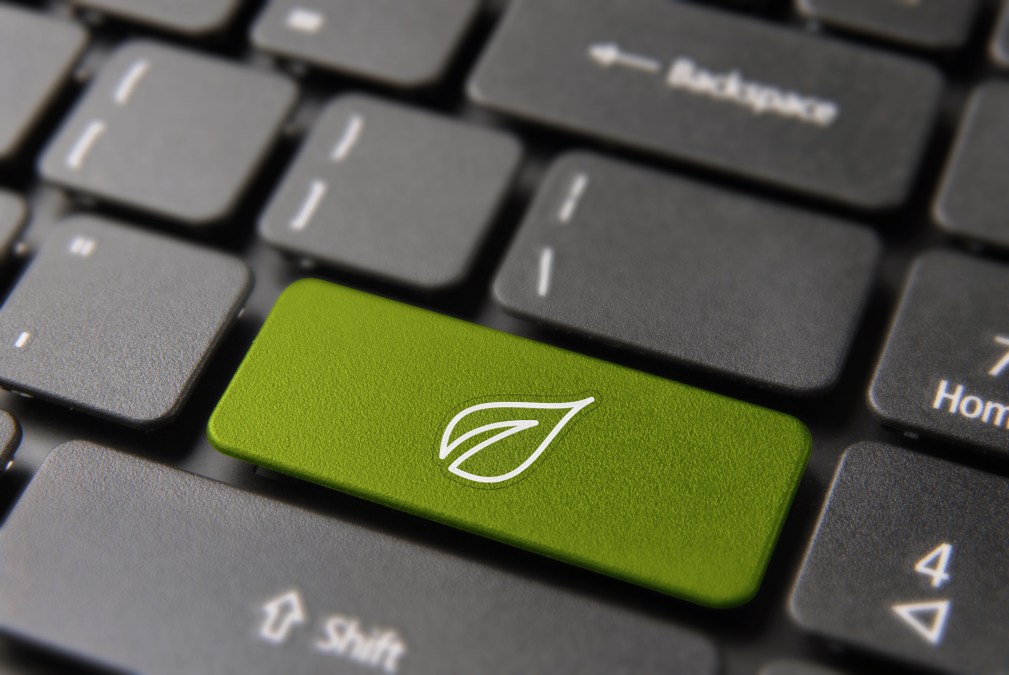 The practice of purchasing sustainable technology products is picking up steam in state and city IT offices around the country, sustainability advocates say, which is good news for the environment. Increasingly, technology leaders are stocking up on desktops, monitors, networking equipment and other IT accoutrement that they say work as well as non-sustainable products, but offer the advantages of omitting toxic materials and reducing energy consumption.
"In today's world you can get the same high-performing IT products you can get but you do have the option to get it sustainable," Nancy Gillis, the CEO of the Green Electronics Council, said this earlier this month at a state IT conference in Indianapolis.
The Green Electronics Council works with electronics purchasers and manufacturers — advocating for products that meet sustainability standards, and working with large-scale purchasers, which, Gillis said, "are serious market drivers." Getting governments to commit to sustainability in their procurement processes is, she said, "how we think is the best way to enact change."
States and cities are prime examples of those purchasers. State and local governments in the United States spent more than $103 billion on information technology last year, according to GEC. And more and more, Gillis said, she sees them investing in "green IT."
"There's no longer this question about "should I" [invest in sustainable IT] We don't run into the should I's anymore. We run more into the 'if I'm gonna, how do I help everybody understand as fully as possible why this was a good move,'" she said.
Founded as a nonprofit in 2005, GEC draws expertise on IT purchasing from an advisory council of public and private sector executives, who come from the Department of Defense, state and city agencies, and major technology companies such as Hewlett-Packard, Cisco and Apple.
"When somebody says I want to buy credible sustainable IT products and services, our organization helps in the definition of what does 'credible' mean," Gillis told StateScoop.
Green label
The solution to establishing which sustainable products are credible is the EPEAT registry, which is an "ecolabel" for the IT sector that provides procurement offices a seal of approval that allows them to know at a glance that certain products have already passed muster for performance and sustainability. The ecolabel saves executives the time of conducting their own research on each item — a process, Gillis said, that can be unsustainable given how many different items large IT organizations purchase.
GEC also provides an easy benefits calculator for states and cities to see what investing in sustainable IT items branded with the EPEAT label saves them. Users enter in the number of products purchased under each tier of the EPEAT database — bronze, silver and gold — and name their global region, and receive a report with a dozen metrics, including how many megajoules of energy they're saving, how many kilograms of smog they've prevented and, critically for state and local governments, the dollar value of cost savings realized by investing in sustainable technologies.
Stacey Foreman, the sustainable procurement coordinator for Portland, Oregon, told StateScoop that EPEAT has helped her city measure the impact of its IT products. She said sustainability procurement grew out of a realization by city officials that "we do have a lot of influence in terms of the money that we're spending."
In her 17-year tenure working in sustainable procurement, she said she's seen an expanded focus on sustainability — one that goes beyond just the energy use of products, which she said was originally the only metric for whether technology was sustainable. Today, the evaluation is far more sophisticated. Product life cycle, social impact, recyclability and a host of other considerations are now part of the equation, as well.
"Now when you look at standards and then product certifications like EPEAT you're looking at something that's more holistic, that's taking into more the life cycle of the product, not just energy," Foreman said.
Balancing act
But the performance of products remains important for Foreman's organization. She said Portland wouldn't buy into sustainable components if there was a major sacrifice in performance. Cities like Portland support critical services — public utilities, transportation and safety — that officials try to keep at 100 percent up-time. Those services rely on data centers packed with racks of networking and data storage equipment.
"The biggest impact area I can think of is the data centers. Data centers are very large energy users," said Foreman.
Virtually all of Portland's electronics budget goes toward sustainable devices. In its 2017-2018 fiscal year, the city says it saved more than $150,000 and 1.6 million kilowatt hours by buying sustainable desktops, monitors, laptops, printers and mobile phones.
"It's growing in terms of awareness so I don't think we'll be alone in this kind of realm for very long," she said, adding that Portland is on "the leadership side" of asking questions beyond even what EPEAT measures, such as the use of conflict minerals in electronics devices.
Jonathan Rifkin, GEC's director of strategic partnerships, told StateScoop that in his work with states and cities, he's found parochial concerns often serve as the driving motivations for sustainable purchasing.
"Everyone talks about sustainability in such global terms," Rifkin said. "But so often it comes down to the health of the people who work in the building, the health of their citizenry. And so human health is also something that resonates and motivates and drives people forward to pursue sustainability generally. States and cities, they have a brand. And they want to push themselves as organizations that care about their citizens."
Gillis, the CEO, said that even more commonly, IT leaders are concerned that sustainability could distract them away from what they see as more important matters, like security.
"That's part of the balance," she said. "If you've got a smaller budget, at the same time as you're trying to do this new upgrading of whatever systems, you're having to look both at the sustainability aspect of it but you're also looking at the security aspect of it."
And in an age of targeted ransomware attacks against state and local agencies, she said, "we can truly understand" why government might be tempted prioritize security.
Colin Wood contributed reporting.