South Carolina tribe wants to be like Delaware, but for crypto businesses
The new Catawba Digital Economic Zone in South Carolina is launching legal codes and inviting businesses to incorporate there.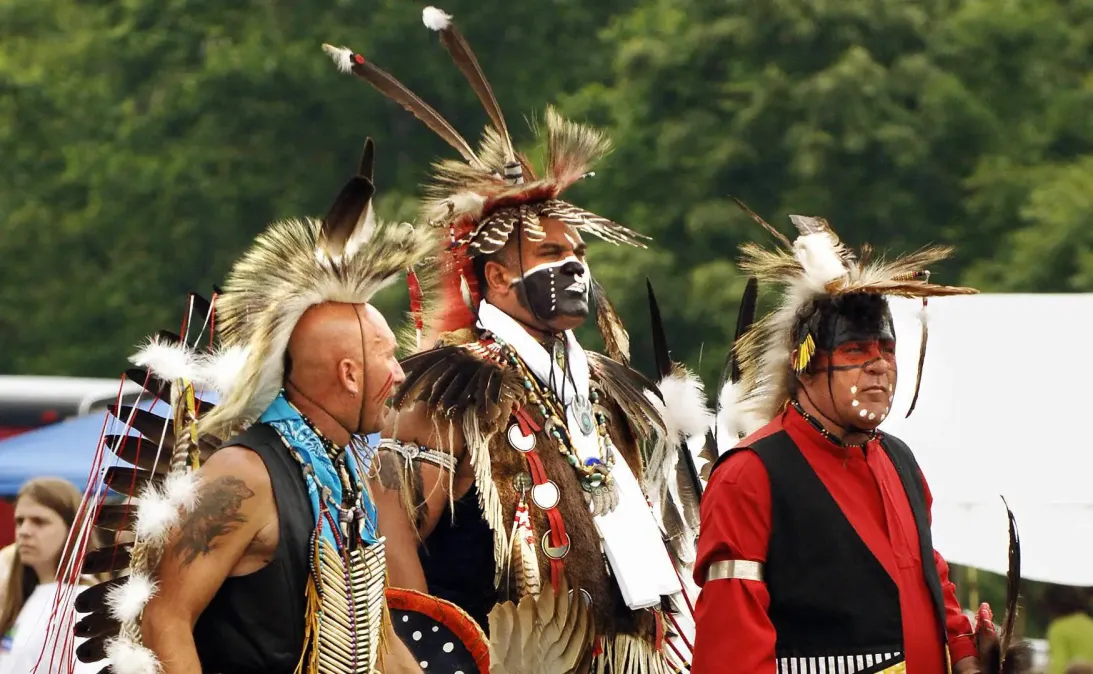 About two-thirds of Fortune 500 companies are incorporated in Delaware, where they enjoy tax benefits and a special court to settle business disputes. But a tiny Native American tribe in South Carolina hopes to usurp Delaware's status as the nation's preeminent tax haven, and it's starting with crypto.
The Catawba Indian Nation, a group of about 3,500 people on land 30 miles south of Charlotte, North Carolina, last month published a draft regulation for stablecoins, digital currencies intended to bring financial stability to an erratic cryptocurrency market. Borrowing banking codes and tweaking popular legal frameworks used by other states — including North Dakota, South Dakota and Wyoming — the tribe has its sights set on becoming the place people go when they want to start a crypto venture.
The project is operated out of the Catawba Digital Economic Zone, a legal entity established last February that, according to CEO Joe McKinney, affords it the same sovereignty and legal reach as any state. McKinney said he developed the zone's legal framework over a period of several years, and called the launch a milestone for a project with big "profit potential."
McKinney hopes the zone will eventually replace Delaware as the place to remotely incorporate businesses looking for tax benefits, but it's starting with "Web3," a buzzy umbrella term that includes a suite of technologies related to crypto: blockchain, non-fungible tokens and other decentralized economic and legal endeavors. This includes stablecoins, which attempt to peg their value to traditional currencies and commodities, like the U.S. dollar or gold.
"There's no clarity about stablecoins in the United States," McKinney said. "It's not even an example of overregulation or underregulation. It's a lack of clarification. A lot of what we're seeing in the crypto space is just outright fraud for which regulation would be particularly helpful. But I think a lot of what's happening in crypto space could be helpful to have some clarification from a consumer protection standpoint, while at the same time being mindful of not strangling innovation."
The Catawba digital zone, McKinney said, is the place to provide that clarification. Wielding many of the same legal authorities of larger government bodies, but being "more nimble," the zone can be more responsive to changes in the industry, he said.
"Delaware, it doesn't have rules or regulations on Web3 specifically," he said. "They just have good case law and the courts on an ad-hoc basis add principles to them. It could work, but it provides less certainty for the companies that are domiciled there."
McKinney also touted the zone's digital-first culture: The physical paperwork businesses are required to file elsewhere isn't found there. He said the zone will launch its online application for LLC status sometime this week, with additional services to follow.
Alongside its recent stablecoin draft regulation, the zone also recently put out for comment a regulation on decentralized autonomous organizations, or DAOs, a bottom-up legal structure popular among the crypto crowd. The zone's regulation would allow DAOs to be recognized akin to more common business organizations, like LLCs.
"The reason why that's helpful is because DAOs as they are right now are essentially [Discord channels] with a public blockchain associated with them," McKinney said. "What that means from a legal standpoint is that they're operating as a general partnership oftentimes and that's really bad from a liability standpoint."
McKinney acknowledged that fraud is rampant in the crypto space and said that shenanigans like the recent collapse of the cryptocurrency exchange FTX — which he called a "Ponzi scheme" — can be largely avoided with the right rules. Governing boards, regulations and procedures, like those used in traditional banking, can make guardrails that protect consumers.
"If you want a stablecoin, it has to be with a regulated entity, you have to have one-to-one backing and you have to have the same reporting that a normal financial institution would have," he said.
Federal lawmakers and regulatory bodies are responding to the FTX debacle. But even under the spotlight, they're not moving as fast as the Catawba Digital Economic Zone, McKinney said.
"State-level organizations really matter right now," he said. "Congress is moving too slow even on these issues after all this fallout. Congress is going to be a long way from having a holistic blockchain bill or stablecoin bill, but things need to happen. States and state-level jurisdictions are going to pick up the slack."