Santa Fe, N.M., hopes for 'tech ecosystem' with university partnership
The New Mexico capital, home to several universities and the Los Alamos National Laboratory, wants to become the "Silicon Valley of the Southwest."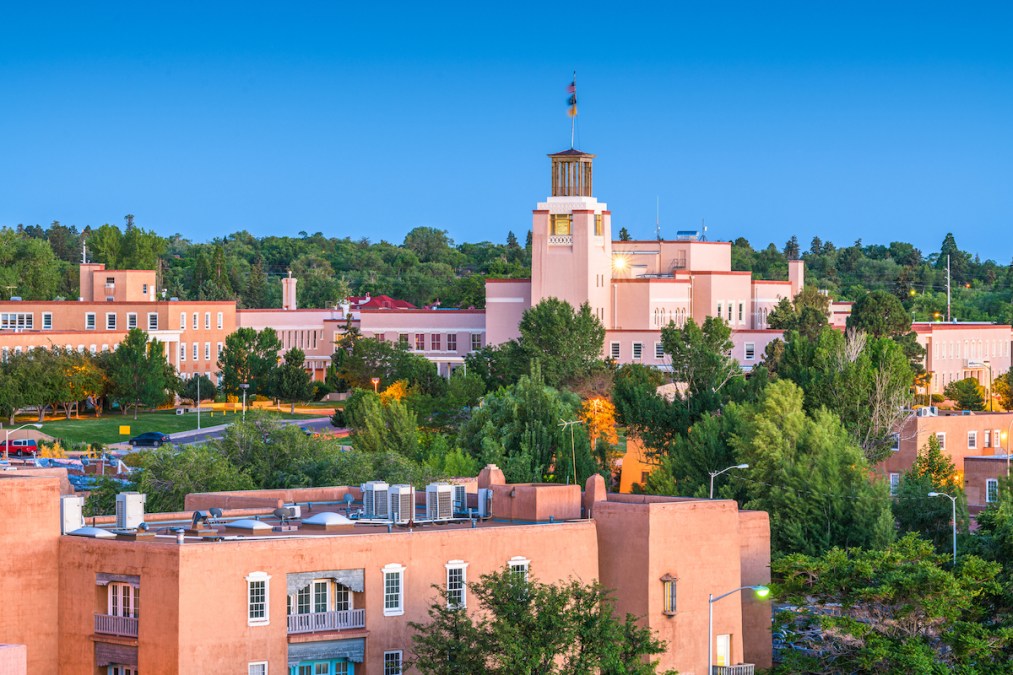 The City of Santa Fe, New Mexico, hopes that connecting academic researchers to its economic development efforts will create a "Silicon Valley of the Southwest," Liz Camacho, the city's economic development administrator, told StateScoop this week.
Camacho, who has been with the city for nearly three years, said her team is interested in integrating Santa Fe's various technology companies and organizations to create a "tech ecosystem" of technologists, academics and policymakers. Santa Fe is home to the Los Alamos National Laboratory, as well as a small business incubator and several higher education institutes, including Santa Fe Community College, University of New Mexico-Los Alamos and New Mexico Highlands University. But getting everybody on board — especially young people — is easier said than done, Camacho said.
"The ecosystem exists on its own," Camacho said. "We have to organize it, let people know about each other, somehow we need a good deal more orchestration. That's sort of how most people feel. We have all of these things that have so much potential, and yet at the same time, we haven't managed to orchestrate it."
To harness those organizations, Santa Fe is working with CityInnovate, a San Francisco-based civic tech firm, as one of 14 cities participating in STIR Labs, a program that matches municipal agencies with university researchers from institutions nearby. Cities assemble a challenge for researchers to study for 16 weeks — in Santa Fe's case, bringing technology-focused organizations together — with the goal of signing a research contract after.
CityInnovate handles the logistics and helps cities develop their research proposals, and city officials are put in a position to develop closer relationships with their local institutions, said Susana Benavidez, the director of the STIR Labs program. Camacho, who heard about the program from a local venture capital group, said she's hoping connections made through the program will spur entrepreneurship in Santa Fe.
"It could, hopefully, really help us with orchestrating and finding out where some of the pain points are of why we're not doing better, particularly in reaching our young people as well," Camacho said.
Aside from Santa Fe, STIR Labs will match universities with city agencies in Austin, Detroit, San Antonio, San Jose, California, and several regional transportation agencies. Universities in close proximity to the participating agencies have until Nov. 1 to apply to do research with the agencies.