Rural and tribal communities across 11 states receive $97 million in federal funds to grow broadband access
The U.S. Agriculture Department is distributing a dozen grants and loans in some of the least-connected areas in the country.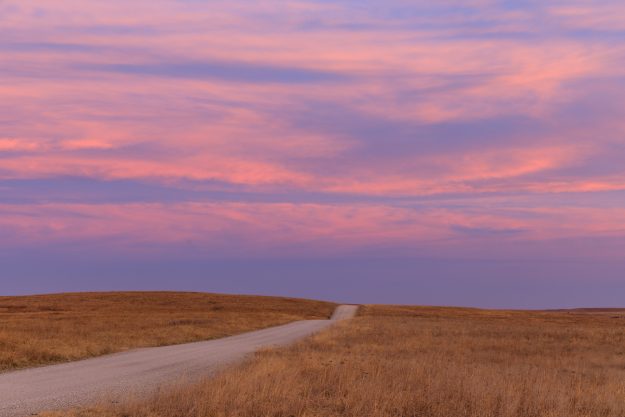 Twelve rural broadband projects spread across 11 states are slated to receive $97 million in federal grants and loans from the U.S. Department of Agriculture as part of an initiative to expand internet access and bring high-speed wireless technologies to unserved or underserved corners of the country.
"A person's location should not determine whether he or she has access to modern communications infrastructure," Agriculture Secretary Sonny Perdue said in a press release. "That is why USDA is partnering with businesses and communities by investing in state-of-the-art broadband e-connectivity to remote and rural areas."
The funds will be disbursed through the Telecommunications Infrastructure Loan and the Community Connect Grant programs, which were designed to extend broadband access in sparsely populated, rural, and low-income areas of the United States.
Specifically, the former provides financing to rural telecoms to build, maintain, expand, and operate telephone service and broadband. The Community Connect Grant program goes a step further, funding broadband deployment in rural areas "where it is not yet economically viable for private sector providers to deliver service."
The projects receiving funding cover remote rural communities and tribal areas in Arizona, Iowa, Idaho, Maryland, Minnesota, Missouri, Nevada, Oklahoma, South Dakota, Wisconsin and Wyoming. Collectively, they could result in as many as 22,000 new broadband subscribers, the Agriculture Department said.
One awardee is Osage Innovative Solutions in Tulsa, Oklahoma, which is receiving a $2.7 million grant to lay fiber and build a wireless system for an Osage Nation community in the north-central part of the state. This will allow the company to deliver high-speed telecommunications to 139 households and 22 businesses, the USDA estimated.
The Osage Nation, like most tribal areas, has significantly lower rates of high-speed internet connectivity. According to data published in 2014 by the Federal Communications Commission, only one-quarter of Osage County's residents had access to broadband capable of download speeds of 25 megabits per second, compared to 85 percent nationally.
In a press release , the Osage Nation's IT department touted the USDA internet access grant as "the culmination of the hard work, dedication and vision of many Osage Nation employees."
In Minnesota, the USDA is lending $20.4 million to the Garden Valley Telephone Company, which will allow it to make system improvements in multiple counties, construct nearly 300 miles of fiber-optic and fiber-to-the premises facilities, and provide new voice, video and broadband services to its customers.
Other loans to broadband providers in Wisconsin and Missouri will enable those companies to convert facilities, lay fiber connections to households and businesses, and extend service to over 3,000 new subscribers.
The Agriculture Department in April 2017 created a task force charged with spurring economic development, technological innovation, and higher quality of life in rural areas. Its first recommendation in a report delivered to the White House last October was "E-connectivity for rural America," otherwise known as broadband access.
High-speed internet connectivity "is a vital tool for productivity, education, and health care," the Agriculture Department said in its announcement last week. "These investments will be key catalysts for facilitating rural prosperity through economic development and workforce readiness, and for improving quality of life."