Rhode Island CIO Bijay Kumar to step down
Rhode Island Chief Information Officer Bijay Kumar said his five years leading IT brought new governance and modernized systems.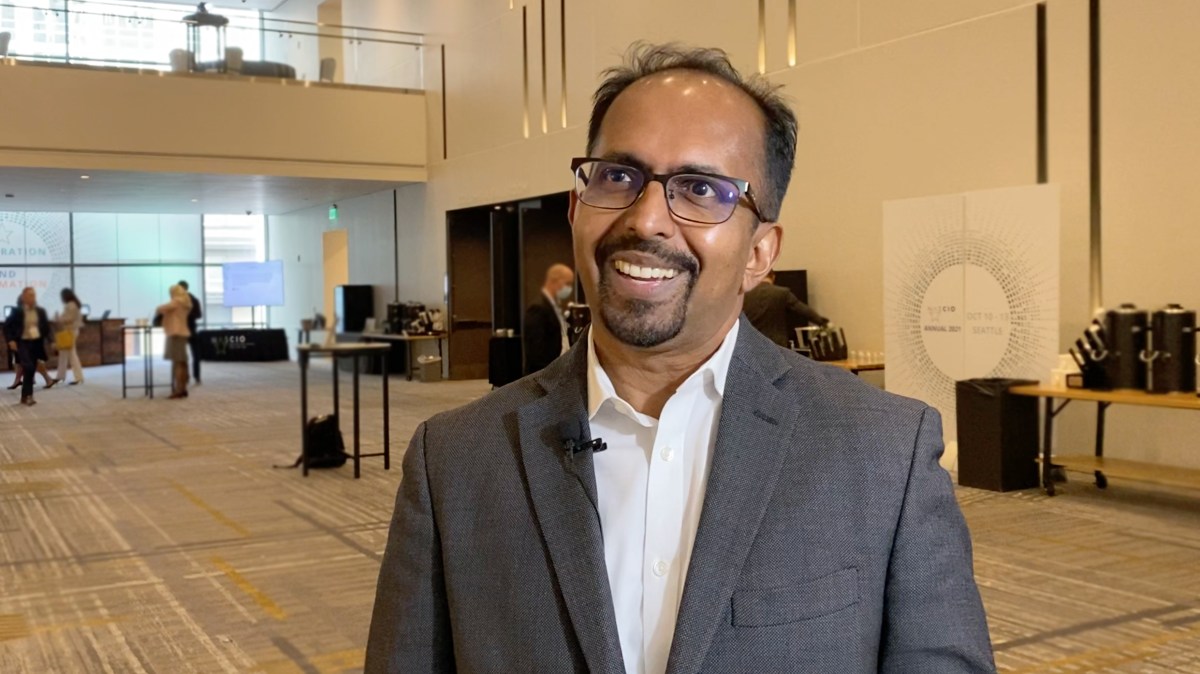 Rhode Island Chief Information Officer Bijay Kumar will soon step down after five years as the state's top technology official for a private-sector role, he confirmed with StateScoop.
State leaders have credited Kumar with providing technology for the state's emergency response efforts during the COVID-19 pandemic and modernizing several key enterprise IT platforms. Beyond the upgrades to various IT systems during his time in Rhode Island, though, Kumar said his biggest achievements include improvements to the people and processes involved in the state's technology.
He hasn't yet announced his new employer.
"We have created a scalable, sustainable, secure information technology which is going to last for several years," he said in an interview Tuesday. "I believe we have a very good long term strategy. Across the board, every agency we have significantly reduced the technical debt and moved forward with a longer term plan."
Kumar said one of the flagship initiatives during his tenure included increasing the pay scales for IT staff. The state still doesn't pay as much as the private sector, but he said it is helping the state compete for talent, a workforce challenge for state IT organizations everywhere.
"We created succession planning, avoiding single points of failure and making sure that we kept the bar high," he said. "I was able to, with the previous governor's help, able to create higher paying levels, which did not exist before me."
Kumar also pointed to his work improving IT governance and processes for technology administered by the Rhode Island Division of Information Technology, a fully centralized agency that provides services across the state government.
"We could come up with a strategy for the state and we could advance that for agencies," he said. "That was huge."
Rhode Island is currently upgrading to a cloud-based enterprise resource planning system, filling a gap that was noted in state auditors' reports even before Kumar's appointment in 2017. That platform now provides the "backbone" not only for state agencies, but quasi-government agencies and universities across Rhode Island, he said.
"That is something which is going to be phenomenal because it is something that is totally going to change how we work and how we support the constituents, eventually," Kumar said.
He said the state's IT governance process today includes an advisory board, a project-review board and a layer of financial scrutiny, which allows the state to follow best practices and advisories from organizations like Gartner, the consulting firm. Kumar said this process has been helpful in developing the new ERP, among other projects.
Rhode Island CISO Brian Tardiff is serving as an interim replacement while the state searches for a new CIO, but Kumar suggested he could return some day, either to government or a nonprofit organization. Kumar said that while he enjoys the speed of work in the private sector, he's always been attracted to organizations that have a philanthropic bent.
"The service bug is there in my DNA and I've always worked for socially responsible companies, and I'll continue to do that, and I'd like to come back to serve," he said.