Review: Samsung Galaxy S 4
Gadget Guy blogger Greg Crowe reviews the Samsung Galaxy S 4 and finds it has plenty of new features over its predecessor, but still manages to be familiar enough for S III users.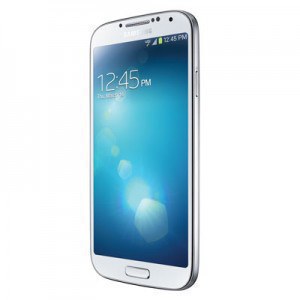 The Gadget Guy reviews the latest technology for the government and explores related trends and hot topics.
Product Name: Samsung Galaxy S 4
Company: Samsung (www.samsung.com)
Price: $649 (about $200 with service contract)
Operation: 9.5
Reliability: 9.0
User Experience: 9.5
Flexibility: 8.5
Value: 9.0
(Details of the tech reviews grading system can be found here.)
The Samsung Galaxy S 4 has lots of new features over its predecessor, but still manages to be familiar enough for S III users.
The S 4 has the exact same width and length as the S III (actually, the S 4 is 0.04 inches narrower), but they managed to squeeze in a full 5-inch display. This may not seem like a huge improvement over the old 4.8-inch display, but this little bit makes quite a difference in certain places. App icons are just a little bit farther apart, you can see a few more lines of text in an email and widgets have just a bit more real estate. Videos are just a bit bigger, which make them that much more comfortable to watch as you can have the phone a bit farther away from your face to have the same experience. The larger display is actually a little brighter, providing a greater range of lighting environment in which you can see what you are doing, although direct sunlight is still a problem.
The S 4's 1.9GHz quad core processor is a huge improvement over the 1.5 GHz dual core one in its predecessor. With this increased power, I found no problem running any apps, or downloading files through a network such as Verizon. Everything was quick and smooth.
Battery life is a large improvement in the S 4. The 3.8 volt Lithium Ion 2600 mAh battery boasts up to 17 hours of talk time and eight hours of data use in ideal conditions. Even when things aren't quite so optimal, users should notice significant increase in battery life, up to a third more for some activities. Even though the battery is much better, the S 4 still manages to weigh in at 4.59 ounces — about a tenth of a ounce lighter than the S III.
What most users will probably notice over the technological improvements are the new functions the S 4 offers. Probably the most visibly prominent one is Air Gesture. With this feature turned on, certain tasks can be accomplished by passing your hand in front of the screen without even touching it. In my tests, this function worked rather reliably once I got used to the distance the S 4 was looking at. While it accepts motion up to about 3 inches or so, I found the sweet spot to be around 1.5 inches. In addition to accepting calls, you can set it to use Air Gesture for browsing Web pages, getting status from a sleeping device or help even move app icons around. Having an additional way to control your Galaxy is definitely a good thing, and the S 4 does it pretty well.
While the 13 megapixel video camera is a significant quality improvement over what is in the S III, what users will notice first is what they can do with it. For instance, it is possible to get video in either slow or fast motion directly on the device. With just two clicks, you can set it to record in 1/2-, 1/4-, 1/8-, x2, x4 or x8 speed. This could save a lot of effort in the editing process or even bypass that step altogether. Though you may still need it if you want a change in speed within a single shot, because that is one thing this camera can't do on the fly.
On top of this, the S 4 retains the features that made the S III popular in some circles, such as the ability to share media when two devices are touching back-to-back. There is still your friend S-Voice, which some users find extremely helpful.
Samsung is selling the S 4 through re-sellers for about $200 with a two-year cellular service contract, which is what we've come to expect for the latest model. In this case though, with the technological improvements and better user experience than its predecessor, an upgrade is definitely worth it.