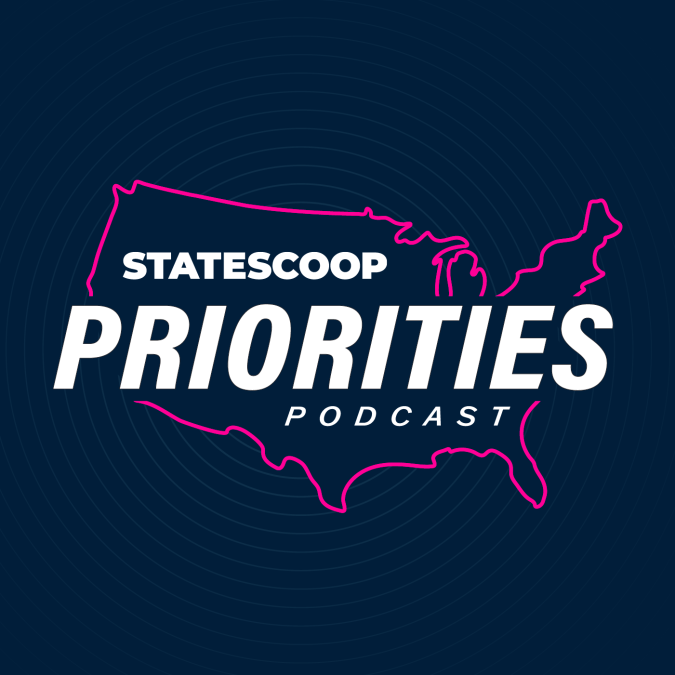 With new CTO, Georgia continues push to cloud
Georgia's new chief technology officer will continue the state's push to the cloud, he says on this week's Priorities Podcast.
Dmitry Kagansky, who took on the role this month after the departure of longtime CTO Steve Nichols, was previously the state's chief cloud officer. Now, he'll continue those duties from a new role.
"I've spent the better part of a year now working inside of GTA working to make sure that the team is ready to support the agencies," Kagansky tells StateScoop's Colin Wood. "We've had a lot of internal training, a lot of growth and kind of experiential, real experience getting comfortable in new cloud environments to support agencies."
A key piece of that work, Kagansky says, is being sure that both the Georgia Technology Authority, and the migrating agencies, are planning for and preparing for "life post [cloud] migration."
Later on the show, Aurora, Illinois, CIO Michael Pegues outlines his city's refreshed outlook on "smart cities" after the COVID-19 pandemic.
Amy Tong, California's Secretary of Government Operations, also joins to highlight how her experience as the state's CIO has prepared her to oversee the state's main operational agency.
In the news this week:
Los Angeles Unified School District says its networks were targeted by a ransomware attack. Leaders say the attack disrupted several internal systems, including email and other applications. The district says student transportation and class schedules were not affected.
Bijay Kumar is stepping down as Rhode Island's CIO. Kumar says he's leaving for the private sector, and he'll be replaced on an interim basis by state CISO Brian Tardiff. He spent five years in the role.
Vermont CIO John Quinn will depart state government after more than 20 years. Quinn spent the last five years as the the first secretary of the Agency of Digital Services, which was created to consolidate tech governance across state government. Quinn will take on a role at Government Sourcing Solutions.
StateScoop's Priorities Podcast is available every Thursday. Listen more here.
If you want to hear more of the latest across the state and local government technology community, subscribe to the Priorities Podcast on Apple Podcasts, Google Podcasts, Soundcloud, Spotify and Stitcher.