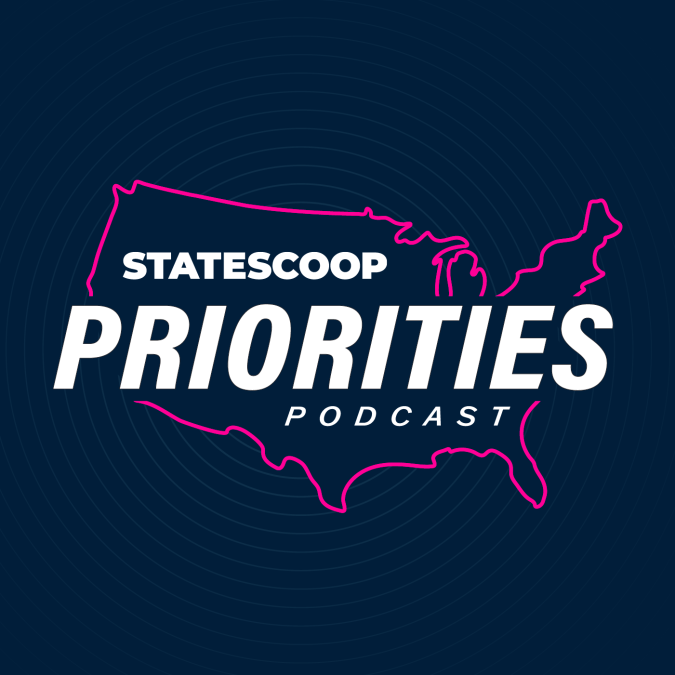 Why New York is pushing privacy forward
On the Priorities podcast, New York state's Chief Privacy Officer Michele Jones says executive-level buy-in from the state leadership team around privacy is what differentiates the Empire State's program from others.
Executive buy-in comes not just from Gov. Kathy Hochul, but also from the state's chief general counsel's office, Jones says.
"New York State continues to safeguard personal information and educate on steps to minimize cyber risk to prevent New Yorkers from falling prey to data thieves," Jones says. "This executive support has been the foundation for building a strategic and comprehensive statewide information technology privacy program that really defines and develops, maintains and implements policies and processes that enable consistent and effective information privacy practices."
This buy-in, Jones tells StateScoop, partially comes from privacy's massive overlap with the state's cybersecurity work.
"The overlap between the role of privacy and cybersecurity has never been clearer," Jones says. "This convergence is an advantage that allows New York State to use familiar cybersecurity concepts to build a strategic statewide information technology privacy program."
The state was named a "data privacy champion" by the National Cyber Security Alliance earlier this year, along with several hundred others. Jones joined the state government last fall.
In the news this week:
Maryland is adding five key hires — four of which fill newly created positions — to its IT leadership team. Gov. Wes Moore announced the hire of a new CISO, along with a CTO, senior adviser for responsible AI, director of accessibility and chief digital experience officer. All five will work under Katie Savage, the state's CIO. Savage says the leaders will become key parts of her plan for a "better digital backbone" for the state.
Andy Hanks, CISO of Montana, has left his role. Hanks has been the CISO of the state for more than five years, and now takes on a new role at the Center for Internet Security as the senior director of cybersecurity advisory services. As Montana's CISO, Hanks oversaw the state's security initiatives, strategy and programs.
New Orleans will revamp antiquated IT systems used by its courts and public safety agencies. The city will use $30 million in American Rescue Plan funding for the Justice Tech Modernization Program, which city officials said will help officers spend less time filing paperwork and searching for records, and speed up legal cases and hearings.
StateScoop's Priorities Podcast is available every Thursday. Listen more here.
If you want to hear more of the latest across the state and local government technology community, subscribe to the Priorities Podcast on Apple Podcasts, Google Podcasts, Soundcloud, Spotify and Stitcher.