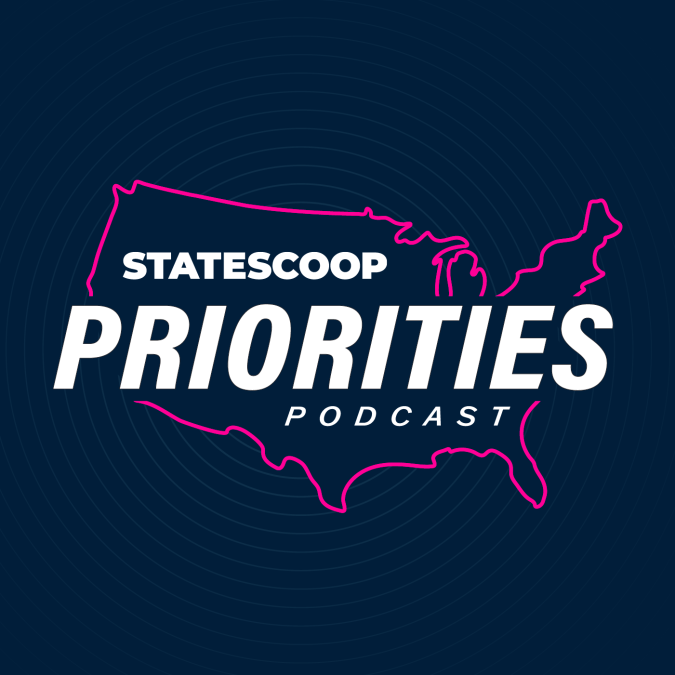 Why Colorado might use AI to detect wildfires
On the Priorities podcast, Colorado State Sen. Cleave Simpson says he thinks artificial intelligence can help the state fight wildfires.
Simpson, a Republican from the southwestern corner of the state, has become one of the leading voices behind a bill that would invest $2 million to establish one or more remote camera technology pilot programs that "may include the use of artificial intelligence technologies." The bill passed out of the state Senate's Committee on Agriculture and Natural Resources unanimously and is awaiting further consideration by the Colorado Senate Appropriations Committee.
The pilot program would install 40 camera stations and six mobile stations that could be moved to monitor active fires. Other western states, including California, Nevada and Oregon, are already using similar technologies.
Simpson, who is also the general manager of the Rio Grande Water Conservation District in the southern part of the state, tells StateScoop's Colin Wood that Doppler radar devices used in the district can detect smoke from wildfires "instantaneously," though without the use of AI.
"This is a good investment to just advance this conversation," Simpson says. "Through the [Colorado] Department of Public Safety and the Department of Fire Prevention and Control, we can identify where we would put these additional units, how to integrate them into existing detection capability and see if there's really even more value there than what I think will be demonstrated."
In the news this week:
New York City needs to create better artificial intelligence usage policies for city agencies, according to an audit from the state comptroller. Four city agencies, including the NYPD, had "significant shortfalls" in oversight of AI use, the audit found. The city's Office of Technology and Innovation says in response to the audit that its findings were primarily focused on work done under the previous mayoral administration.
West Virginia is creating what Gov. Jim Justice is calling the first full digital clearinghouse for vehicle titles for non-resident businesses. The new digital service will be run out of the state's Division of Motor Vehicles and will simplify the process for national retailers, fleet operations, insurance carriers and salvage auction operators,
Florida Gov. Ron DeSantis proposed legislation that would ban TikTok and other Chinese-made software on state-government devices and on networks operated by public schools, including state universities. The legislation builds on the state Department of Management Services' recommendation to block applications and software from state networks.
StateScoop's Priorities podcast is available every Thursday. Listen more here.
If you want to hear more of the latest across the state and local government technology community, subscribe to the Priorities Podcast on Apple Podcasts, Google Podcasts, Soundcloud, Spotify and Stitcher.