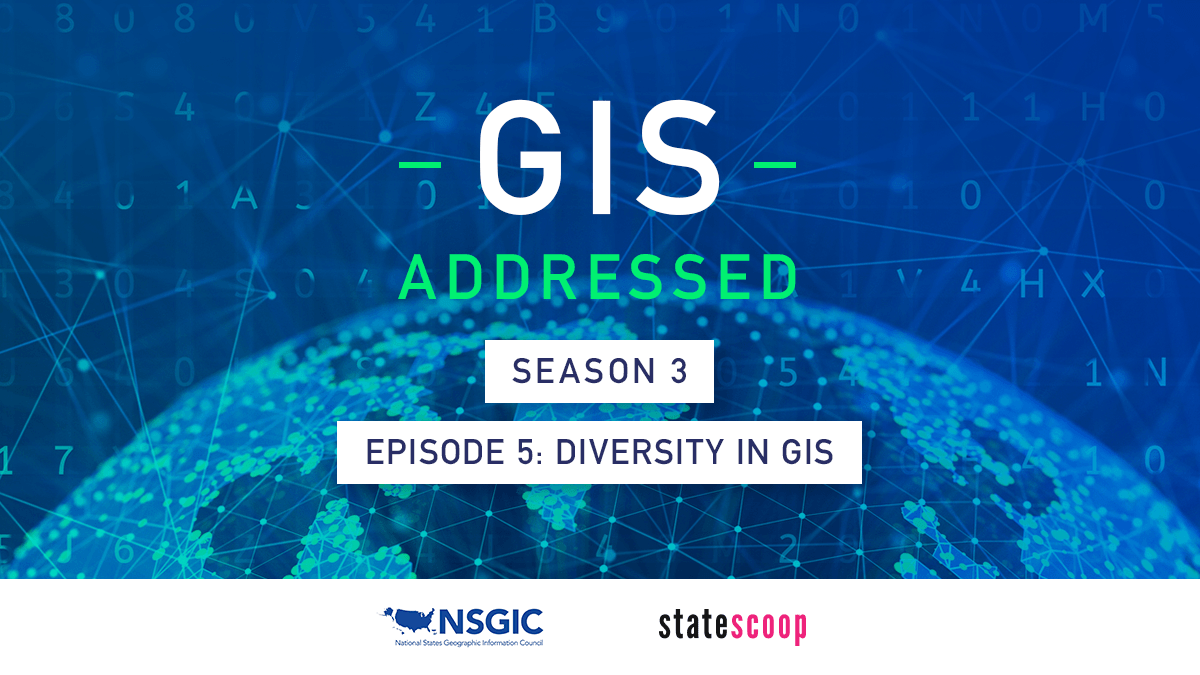 State GIS community strives for greater diversity
Geospatial information systems teams in and around state governments are working to improve their diversity, two GIS leaders said in the latest episode of StateScoop's GIS Addressed podcast.
One effort underway at the National States Geographic Information Council aims to increase the diversity of voices in GIS, specifically to encourage and promote women into GIS leadership roles in state governments. The effort, dubbed GeoWomen, is chaired by Erin Fashoway, Montana's GIS coordinator, and Kimberley Denney, an executive vice president at the remote sensing firm Atlantic.
"GeoWomen started at a conference back in 2017 — there had been some talk about getting together as women in GIS, because at the time there weren't that many women coming to the conferences, there weren't that many women that were coordinators or GIOs for their states," Fashoway says on the podcast. "That's initially how it started. We all got together and said, 'Hey, we should do something.'"
The program's leaders formed a steering committee and began partnering with other organizations to further its goal of increasing participation in GIS within state government.
"It's imperative that we understand what workforce diversity means," Denney says on the podcast. "Understanding and implementing and maintaining a diverse workforce goes beyond just checking boxes and being certain of having a mix of gender across one particular organization or agency as a whole."
Instead, having that diverse workforce means taking both the difference and similarities, and strengths and weaknesses, of people working toward a common goal, Denney says.
"Defining what that means and making that an intentional goal is the first place to start," Denney says.
On the podcast:
Erin Fashoway, GIS coordinator, Montana

Kimberley Denney, executive vice president, Atlantic

Jake Williams, associate publisher, StateScoop
Things to listen for:
Representation matters both in government leadership roles and in organizations like NSGIC, Denney says. Denney and Fashoway said they found it empowering and comforting to see other women in leadership roles at the group's conferences as they were first entering the GIS community.

One way to combat diversity challenges is to be "intentional" about hiring and cultivating a diverse culture, Fashoway said.

In Montana, Fashoway participated in a STEM camp focused on data collection and coding designed specifically for young girls.

GeoWomen, as well as other efforts like Montana's STEM camp, is designed to help train the women who may one day replace leaders like Fashoway.

Talking openly about the challenges the GIS field faces with diversity, Denney says, can help empower people who felt they didn't have a voice.
GIS Addressed is a podcast from StateScoop and the National States Geographic Information Council about the role of geographic information systems in government. Catch up by listening to Season 1 (2018) and Season 2 (2019). 
Catch all of StateScoop's podcasts on Soundcloud, Apple Podcasts, Spotify, Google Play, Stitcher or Alexa's TuneIn.