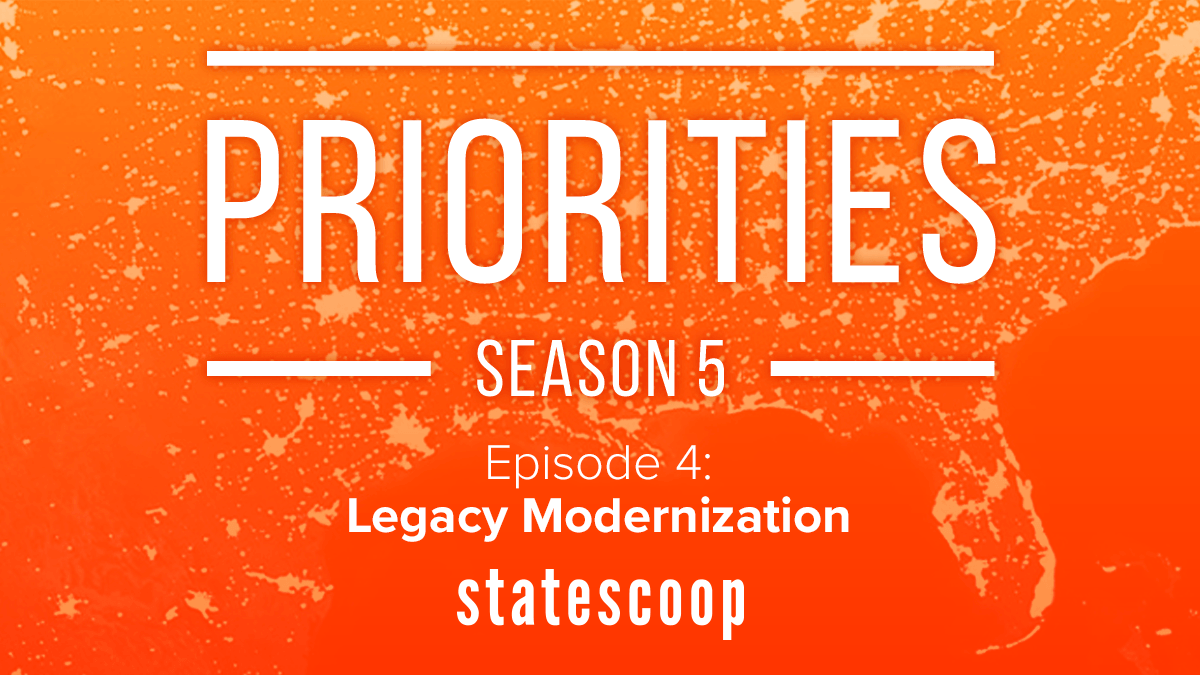 Mainframes are not leaving state government anytime soon
The State of Montana plans to stop using mainframes entirely by spring 2021. With just three legacy applications left to migrate, Montana is on the verge of becoming the first state to have disentangled itself completely from a galumphing platform still widely embedded in other governments.
Montana Chief Information Officer Tim Bottenfield joins StateScoop's Priorities podcast to share how the state is preparing its mainframe, which he says had become "a dumping ground for data," to be decommissioned next year.
"It was more complicated than it appeared to be from the outset but agencies worked through that process," Bottenfield says on the podcast. "Once certain agencies got into it, they found out it was more complex than just the notion of looking at that data and whether that particular agency was still using that data. It spilled over into shared data."
With a population of nearly 1.1 million, Montana's small size may have aided the state in setting such an aggressive timeline for its migration, Bottenfield says. But South Dakota Chief Information Officer Pat Snow, who surveyed state IT directors on their mainframe systems for the National Association of State Technology Directors in 2018, says being small probably doesn't help much.
"Most states have a core set of functions that were built around services provided by individual agencies and they all have some variety of that," Snow says on the podcast. "The only change in complexity is just the number of people that use that software. But getting it re-platformed is the same challenge regardless of whether you're a very large state or a very small state."
Since the 2018 survey, Snow says he's noticed increased interest in states to adopt fully outsourced models of mainframe management, but they're typically using phased approaches on timelines much slower than the 2021 deadline set by Montana.
"I don't know anybody's strategy that's moving along at a speed that they would consider appropriate," Snow says. "Everybody would like to speed that up, it's just a very complex problem to solve. And so if there is any consensus among the groups I talk to, it's that we need to continue to innovate and look for ways to speed that up."
On the podcast:
Tim Bottenfield, CIO, Montana

Pat Snow, CIO, South Dakota

Colin Wood, managing editor, StateScoop
Things to listen for:
Snow says many states are watching as mainframe experts retire, leaving many states interested in fully outsourced mainframe models.

Before committing to fully migrating away from the mainframe, Bottenfield says the state explored other options, like hosting its applications on another state's mainframe or outsourcing the mainframe staff.

There's no easy answer to the mainframe challenge, Snow says. Rather, states should assemble teams to explore the available options, including off-the-shelf solutions that might encourage innovation.

Mainframes are here to stay — just not in Montana — for the near future, Snow says. "It's going to be with us for a while. It's not going to go away in the next year, two years," he says.
Produced in partnership with the National Association of State Chief Information Officers, Priorities dives deep into each of the top 10 priorities of state CIOs outlined in NASCIO's annual list. 
Listen to archived episodes of Priorities from Season 5 (2020),  Season 4 (2019), Season 3 (2018), Season 2 (2017) and Season 1 (2016). Catch all of StateScoop's podcasts on Soundcloud, Apple Podcasts, Spotify, Google Play, Stitcher or Alexa's TuneIn.