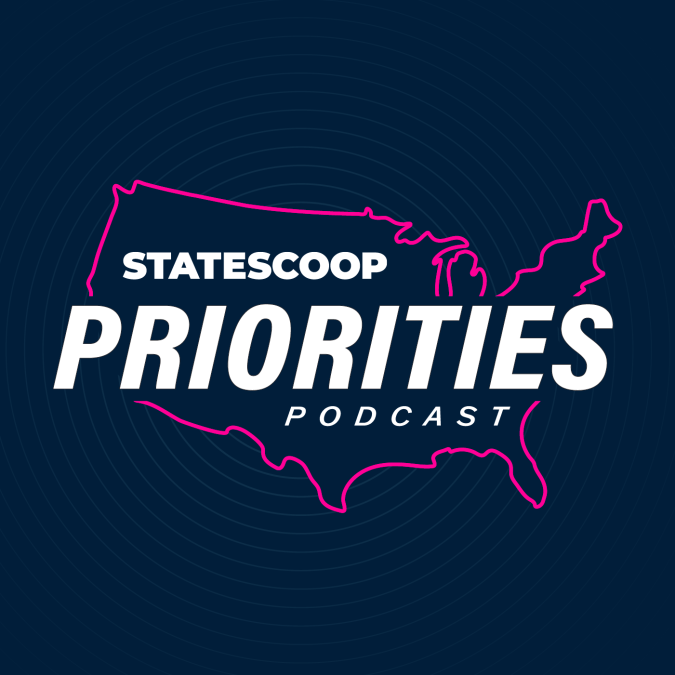 Louisville, Ky., codifies open data portal
Louisville, Kentucky's Metro Council unanimously voted to codify the city's open data practice and portal into law more than a decade after it was established via executive order. Grace Simrall, the city's chief of civic innovation technology, oversees the effort.
"We're making a distinction here where open data is information that is in a machine-readable format, used by both residents and businesses to answer questions, inform decisions they're making and certainly for our own policymakers to educate them and help them when they are drafting legislation," Simrall says on a new episode of the Priorities Podcast.
Since the portal's launch, usage stats have continued to increase exponentially, Simrall says. Now, the portal receives about 18,000 pageviews per month.
"When we're talking about 18,000 pageviews, that's 18,000 fewer open records requests that are being made on our open records agency and departments, it means that residents get the information they're looking for that much faster," Simrall says.
Later on the show, Union City, Georgia, Mayor Vince Williams, explains how he's approaching the smart cities movement in the Atlanta suburb. Williams says his city's collaborative work with other governments in the region makes it stand out, specifically around public safety data sharing. Williams, who is also the president of the National League of Cities, says a key part of that is "making sure that current technology and innovative policies are designed as a way that will not only enhance connectivity and innovation, but also people."
Williams also says investing in city IT and cybersecurity is paramount to achieving any kind of "smart city" vision.
"We must remember that it's not just flying cars and robots, or a city that looks like the Jetsons," Williams says. "It's deploying everyday technologies or modern innovations that improve communities and also improve the quality of life of the residents that reside in our communities."
That means that at the executive level, mayors need to be more engaged with the IT department, he says.
"It's very important for me as a local leader, as the mayor of my city, to have real heart-to-heart robust discussions with our IT departments, our IT deliverers to make sure that we're getting not only what we pay for, but also what are we missing?" Williams says.
In the news this week:
The National Telecommunications and Information Administration awarded more than $630 million in tribal broadband grants this month. The spree of grant funding will reach a total of 25 tribal entities spread across 13 states and is part of the agency's Tribal Broadband Connectivity Program. The largest award — about $50.1 million — went to the Navajo Utility Authority to build out fiber.
Officials in Lexington, Kentucky, said the city lost about $4 million in federal housing assistance funds to an email fraud scheme. The theft included three wire transfers of funds for emergency rental assistance and transitional housing to a private bank account. A malicious actor impersonated an email account belonging to a local housing group to steal the money.
Mesa County, Colorado, Deputy Clerk Belinda Knisely plead guilty to three misdemeanor charges based on her participation in a May 2021 incident in which she and the county's clerk allegedly allowed a 2020 election denier to attend a routine software update on the county's vote tabulation equipment. Knisely also agreed to testify against her boss, Mesa County, Colorado, Clerk Tina Peters in the case.
StateScoop's Priorities Podcast is available every Thursday. Listen more here.
If you want to hear more of the latest across the state and local government technology community, subscribe to the Priorities Podcast on Apple Podcasts, Google Podcasts, Soundcloud, Spotify and Stitcher.