Roads in Phoenix crumble after 'cool pavement' treatment peels off
Roads in a Phoenix neighborhood are crumbling after rains caused the top seal coat of asphalt, called "cool pavement," to begin peeling off.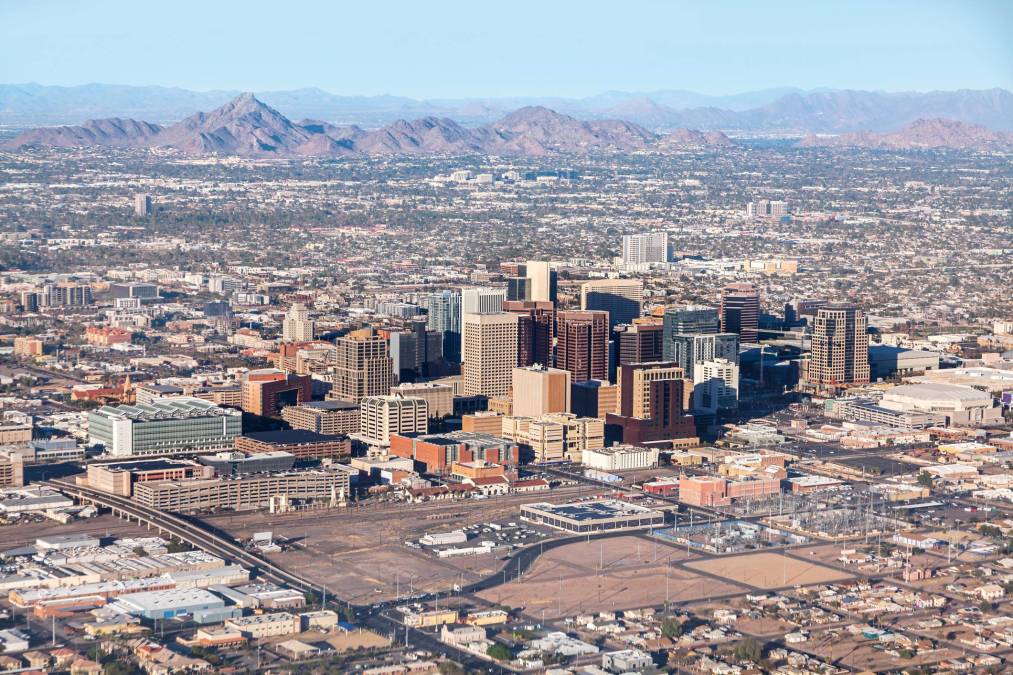 A Phoenix neighborhood is experiencing crumbling roads after weekend rains caused a treatment coat of asphalt designed to lower its surface temperature, called "cool pavement," to begin peeling off.
According to a statement made Monday by the city's Street Transportation Department, the problem originated during the summer after an area of "cool pavement" treatment failed to adhere to the roadway. In the fall, the problem area was retreated by a contractor with a different seal coat, the statement added.
"The mixture of those two products, and a rain event during the weekend of December 3-4, unfortunately caused the coating to peel off the roadway," the statement continued. "City staff has an initial cleanup underway using street sweepers and is working to find a permanent solution. Communication with the affected residents is underway."
"Cool pavement," according to the city's website, is a water-based asphalt treatment that is applied on top of already existing asphalt layers. The treatment is made with asphalt, water, an emulsifying agent (soap), mineral fillers, polymers and recycled materials, and works to reflect the sunlight that hits it rather than absorbing it.
The asphalt treatments were first rolled out in 2020 as part of a pilot program and was a partnership between the city's Street Transportation Department, Office of Sustainability and Arizona State University.
A 2021 joint study conducted by ASU's Global Institute of Sustainability and Innovation, Healthy Urban Environments and the Urban Climate Research Center for the City of Phoenix as part of the pilot found that "cool pavement" had an average surface temperature 10.5 to 12 degrees Fahrenheit lower than traditional asphalt at noon and during the afternoon hours.
The pilot phase of program ended in October of 2021, and "cool pavement" is now a regular program for the city's Street Transportation Department. In total, 73 miles in 17 neighborhoods and one parking lot in a city park in Phoenix have been treated with the material.