Written by
StateScoop Staff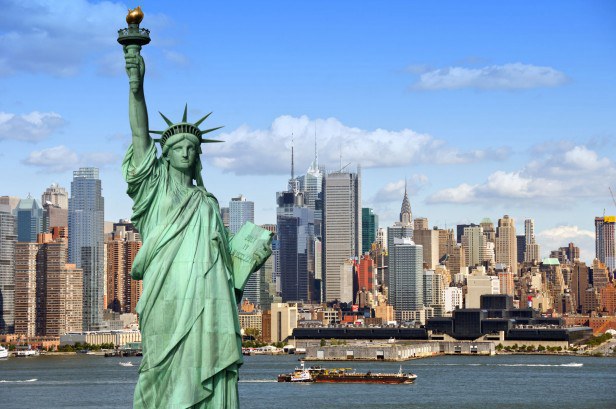 The Big Apple. Gotham. The City that Never Sleeps.
New York City is known by plenty of nicknames around the world, and now the city is looking to better identify itself across the Internet with the rollout of a new Web address: .nyc.
Mayor Bill de Blasio announced Monday the city is beginning a "sunrise" phase to rollout the .nyc Web address, building up to a full-scale public launch this October as the city becomes the first in the nation to offer the online designation.
"New Yorkers are constantly innovating and putting this great city on the digital map," de Blasio said. "The launch of the .nyc domain is one of the most anticipated arrivals for the city and the Internet at large. There is no shortage of New Yorkers ready to claim their exclusive .nyc identities online, and this is their chance to reserve their piece of this city's valuable digital real estate."
Registration for the .nyc Web address begins Monday and runs through June 20 for the initial sunrise period. To get an address, a person or a business must have a registered trademark and be registered through the Trademark Clearinghouse, along with a physical address within the five boroughs.
Applicants will be able to submit for one of the domains through more than 30 registrars. Those registrars will determine the retail annual fee of the domain names, a portion of which will go back to the New York City government.
The hope is that the new Web address will allow the city to generate some added revenue, help residents take advantage of government services and market and promote the city around the world.
"The launch of the .nyc Web address holds great potential for all New Yorkers, whose work embodies the spirit and opportunity of such a great city," said Lisa Hook, chief executive officer of Neustar Inc., who is the official registry operator for this project. "Taking advantage of the .nyc sunrise registration period and the .nyc Founders Program will give both New York City-based trademark holders and early adopters the ability to plan ahead for what will be an exciting transformation of the Web and New York City itself."
The city is also launching a unique Founders Program that offers qualified businesses and individuals the chance to apply to be considered a .nyc "Founder," meaning they will not only have the opportunity to get the perfect .nyc domain before the general public, but also their developed website will be promoted and showcased in many of the .nyc promotional launch efforts.