New mayoral consultancy wants to help 'smart city' projects succeed
The organizer's CEO, George Burgacia, says the mayor's office is the perfect place to begin fixing the fundamental flaws in wayward urban technology.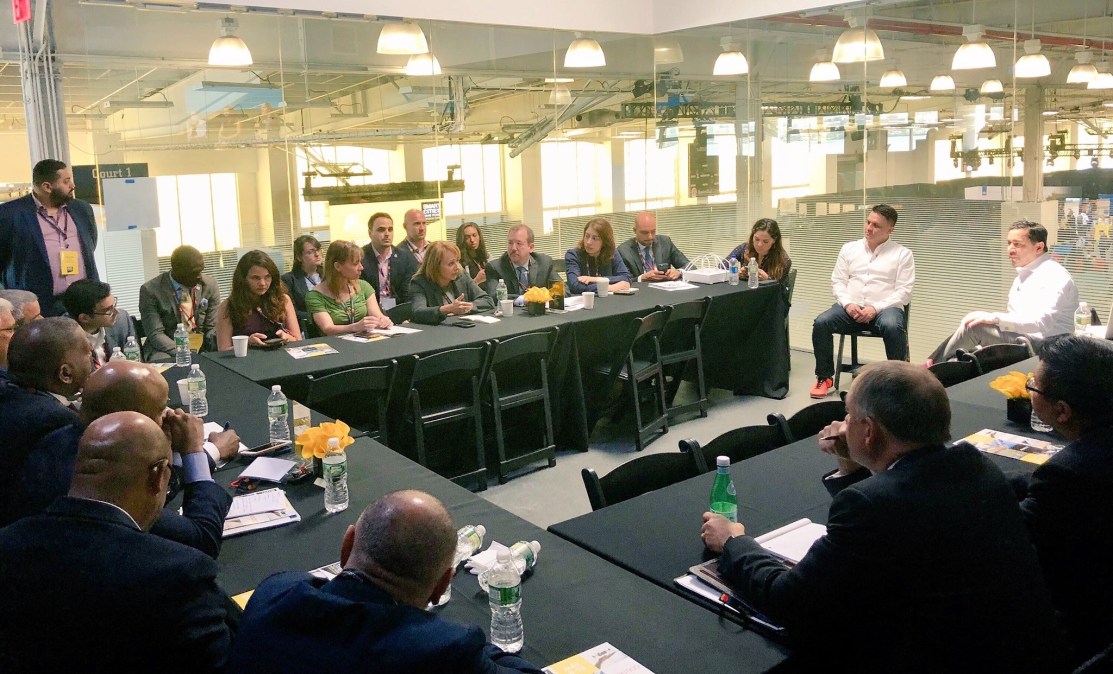 Most "smart cities" projects fall apart before they can deliver on their promises, but a Chicago-based consulting practice announced this week a new consortium of mayoral partnerships that is designed to address that.
Ignite Cities announced on Tuesday the formation of its "Connected City Consulting Practice," which the company's CEO, George Burciaga, explained was created out of a need to align the competing interests involved in any urban technology project. By bringing mayors together and identifying common challenges with technology projects, he said, the practice is able to develop a framework that he hopes will yield a higher success rate the next time a city wants to link data about homeless populations with city initiatives or install cameras that help manage downtown traffic congestion.
"Mayors are moving at a much faster rate than I've ever seen on this," said Burgacia, who was previously an Illinois state commissioner for science and technology and executive at Civiq SmartScapes, the company behind the Wi-Fi kiosks found in New York and other cities. "And we want to support the alignment with how fast they're moving."
Burgacia told StateScoop he defines "alignment" as helping city leaders reconfigure their institutional structures to avoid failures in municipal technology projects.
A 2015 report from IT advisory firm the Standish Group finds that 19 percent of smart city projects fail outright, while only 29 percent are deemed successful. The rest fizzle out and are forgotten at some stage of the procurement or planning.
"People think the CIO is gun-shy and not moving fast enough," Burgacia said. "That's not the case. At least everyone I've met, they're all excited to move technology forward. But the current structure doesn't allow for a higher success rate."
Even those who are the most involved and most knowledgeable about smart cities don't have a great batting average. During a digital government hosted by StateScoop on Tuesday, Rob Lloyd, the CIO of San Jose, California, claimed that his own city's success rate at moving a project out of its innovation incubator was roughly 30 percent.
Burgacia said he's seen many projects "flatline very early" across a wide array of city missions, thanks to several different factors.
"We'll hear about the 'red tape' or vendors that are only focused on profit. There are a bunch of different people moving in different directions," he said.
He said he hopes that will soon change, starting with the information sharing his group of mayors will facilitate, which so far includes Eric Garcetti of Los Angeles, Francis Suarez of Miami, Kirk Caldwell of Honolulu and Stephen K. Benjamin of Columbia, South Carolina. Smaller cities — including Seat Pleasant, Maryland, a Washington, D.C. suburb of about 5,000 — are also involved. Burgacia said the full list of about two dozen participating mayors will be announced in the coming months.
While each city is different, they can still learn from each other quickly, he said. By working with subject matter experts, Burgacia said cities can go from an initial conversation to building lasting and self-sustaining solutions within 60 to 90 days.
"We're dissecting the conversation at the mayor's level so we can understand what can be applied that will scale and will replicate," he said. "We want to develop non-biased ideas and solutions that can support a change in the current root cause, not the symptom."