Native communities push for technology they can call their own
The Natives in Tech collective wants to create a pipeline of technologists to create tools and software catered to their communities.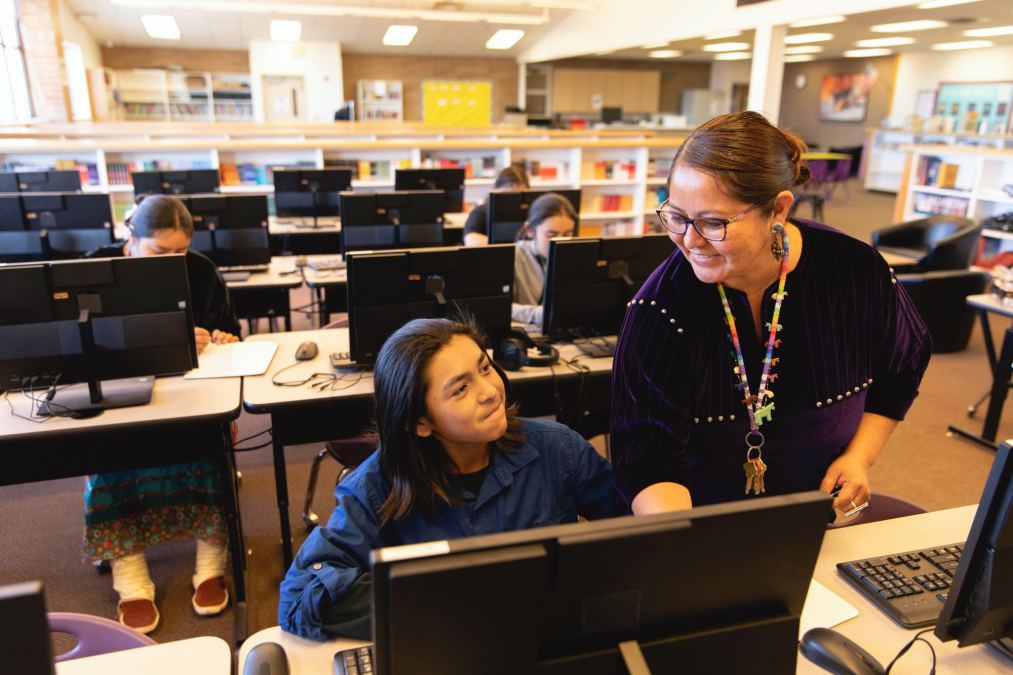 Native American communities don't want to rely on third parties for technology solutions — they want to create their own, speakers said at a recent Natives in Tech conference.
By increasing awareness of how technology can support Native communities, as well as supporting the education and training of individuals interested in pursuing tech careers, the Natives in Tech collective wants to create a pipeline of Native software engineers, networking and cybersecurity experts and other technologists, speakers said during the virtual event. Outside vendors and big tech companies don't understand the values and needs of Native communities, said Adam Recvlohe, a Natives in Tech member who presented a session on Friday.
"We want to be able to create technology by ourselves and for ourselves, and not need any outside assistance," said Recvlohe. "That's putting our sovereignty at the forefront."
Native people have the skills, experience and cultural knowledge to create technology that works for their communities, Recvlohe said. To further support their education and training, Natives in Tech operates a $50,000 scholarship fund for people interested in tech to attend a coding bootcamp. Recvlohe said it will continue to expand summer programming for high-schoolers interested in tech.
Natives in Tech, which began as a Slack group in 2017, has developed more than 40 open-source tech projects, including a repository of Native-owned businesses, an Indigenous emoji — or Indigemoji — project and an initiative to raise awareness of missing and murdered Indigenous women.
Over the coming year, the collective plans to increase its engagement efforts, writing more about tech topics relevant to Native communities, such as exploring why some tribal governments use the .org domain instead of .gov, and what that says about their status, Recvlohe said.
In addition to strengthening relationships with Native communities, governments and organizations that reflect its values, the Natives in Tech collaborative will continue to call out organizations that "undermine our communities," such as the Apache Software Foundation, which has resisted calls to change its name, Recvlohe said.
He said the collective also wants to create a committees that will create Native tech standards and develop an Indigenous Open Source Software license that protects the work of Native creators but still makes it accessible to others.
"We aren't just consumers — we need to be producers so that we see technology that is reflective of who we are," Recvlohe said.