NASCIO puts 'four forces' idea to work
In giving a new framework to its annual top 10 priorities, the group points to big changes in how state CIOs operate within government.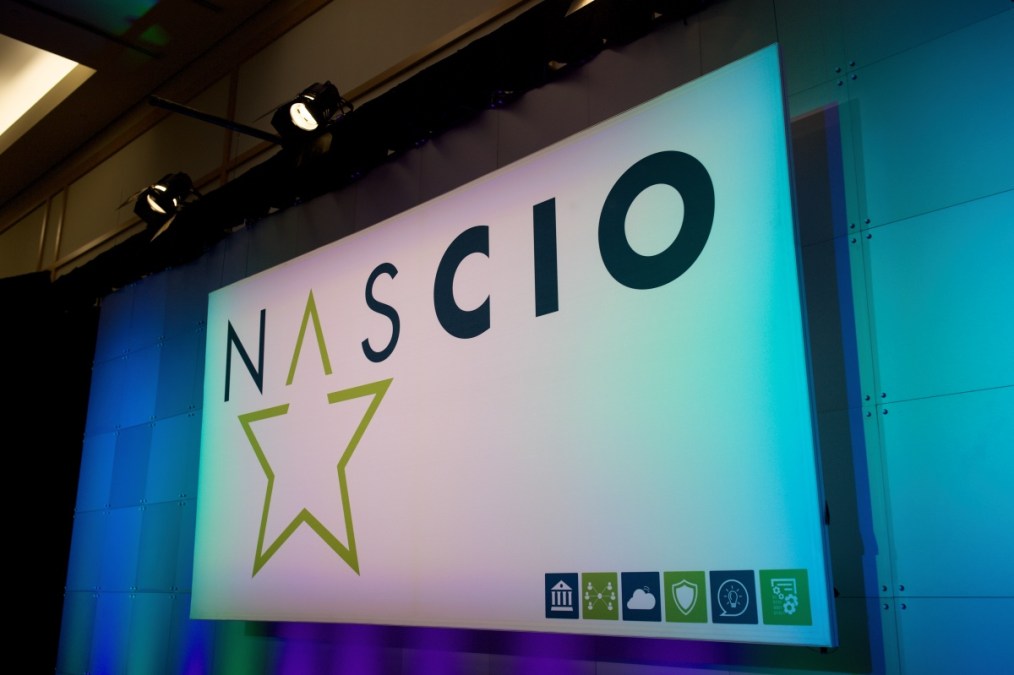 For years, the National Association of State Chief Information Officers has published linear lists that present the priorities and technologies that are most important to state IT leaders. But this year, the association shared in a report published Wednesday, it's taking a "fresh approach" to recommendations that have guided state IT organizations nationwide.
Rather than publish simple 1-through-10 lists, NASCIO says it will now reframe the priorities faced by CIOs through the lens of "four forces" — political, customer, market, and inertial. The idea was first presented by NASCIO in April with the recognition that state CIOs in 2018 are increasingly acting as brokers or orchestrators of services that must work at the intersection of competing interests inside state government.
The notion is based on NASCIO's most recent survey data, which shows that 85 percent of state CIOs reported seeing themselves as brokers of services, with the remainder admitting a transition toward that model is already underway.
NASCIO says in the new report that this model can be used as a tool "to change the conversation governors and legislatures are having about the role of the CIO and technology in the government enterprise."
"What can we learn from the top ten if they are viewed as a portfolio of priorities, each with its own set of leaders, owners, stakeholders, end users and outcomes?" the report reads.
Here's how the new framework works: Under the new model, "digital government," which is No. 4 on NASCIO's 2018 top 10 list, falls under the category of "customer forces" because state residents are the main force advancing the adoption of new digital services in government.
Cloud services and broadband, which are No. 2 and No. 7, respectively, on the 2018 top 10 list, are in the category of "market forces" because states must rely on its suppliers to establish these two critical pieces of infrastructure.
Security & data risk, data management & analytics, and enterprise IT governance are filed under "political forces."
Consolidation and optimization, budget, shared services, and agile software delivery are now listed under "inertial forces," which NASCIO says "will only change if acted upon by an outside force." The group says that on these critical topics, if state IT leaders don't spur others to action, the sometimes uncomfortable changes these advancements could bring will lead staff to avoid them, leaving those projects in a state of perpetual rest.
Eric Boyette, CIO for North Carolina and co-chair of the NASCIO Enterprise Architecture & Governance Committee, explained in a statement that this new structure creates a framework that will enable leaders to work together "at a national level."
A final report under NASCIO's initiative, "The CIO Operating System: Managing Complexity in a Sustainable Way," will build on the ideas presented here when it's released during NASCIO's Annual Conference in San Diego on Oct. 21-24.